The Britney Box
by Teresa Smith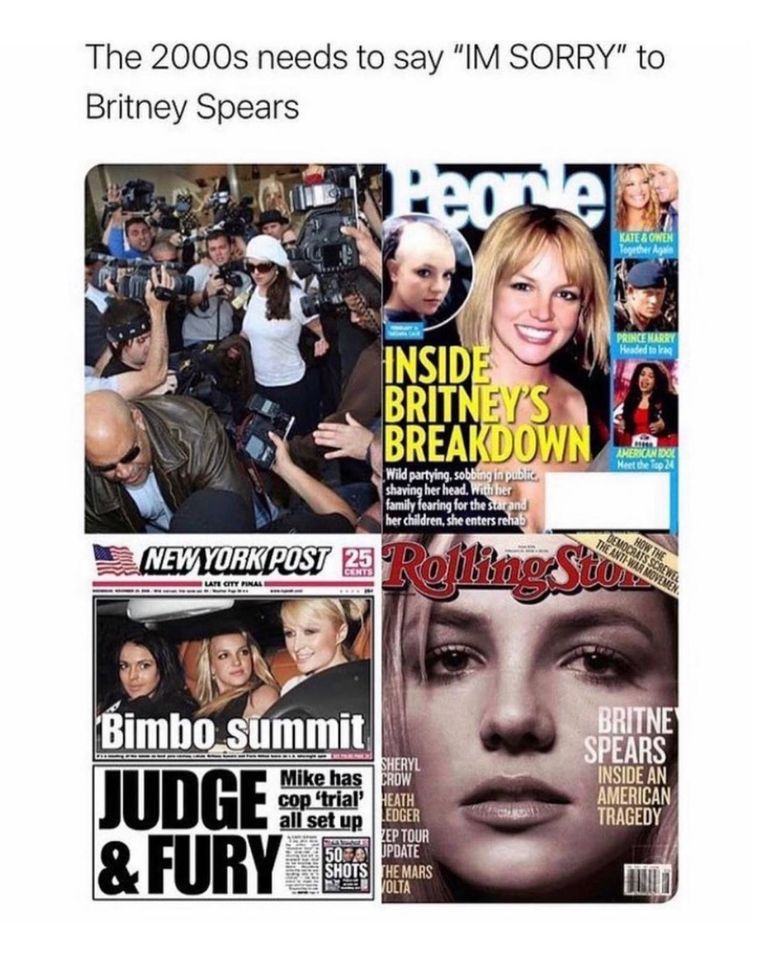 CW: mentions of police brutality, school shootings, anti-queer violence, murder of Indigenous people, workplace sexual harassment, racist bullshit, violence against homeless people, suicidal thoughts, big 90s mood; includes a scary description of a mass arrest, as well as multiple brief but unsettling descriptions of bigoted behaviors
It looks like Britney Spears is becoming synecdochic for my generation again. As a nerdy AFAB close in age to Britney, I always felt like she (or her public persona, at least) was deeply smothering. I was fourteen in 1999 when Britney Spears was catapulted into every teen's view. There was just no looking away from her. Or was she looking into us? It sometimes felt like it.
Years later, Derrick Barry, a professional Britney Spears impersonator, would be eliminated from Ru Paul's Drag Race because he couldn't seem to do anything other than impersonate her. "You have to get out of the Britney Box," judge Michelle Visage kept urging him. But there was just no escaping it. He was born around the same time I was. During an interview on All Stars Season 5, just before his elimination, Darrick Barry broke down into tears: "People are always saying, 'I want to see the real you.' Well, you're looking at it."
Maybe Britney was more like a tuning fork. How could all of us not resonate, even just a little, with the way she seemed to beg to be struck?
✵
The final months of the 1990s were a strange time. We had the internet, but YouTube wouldn't be invented for another six years. There was no way to stream music videos yet. Cellphones didn't display pictures and the only "music" they played were shrill MIDI ringtones. The iPod was still two years away. If you wanted new music, you had to physically go to a store to buy a CD.
As a teenager, I lived in a suburb known for its forty-minute commute to Seattle. This place didn't have bike lanes, and many of the streets lacked sidewalks. There was no suitable public transit to get around town. If you wanted to do anything, you had to convince your parents to drive you. Or in my case, parent. Having just one parent made accessibility that much harder.
✵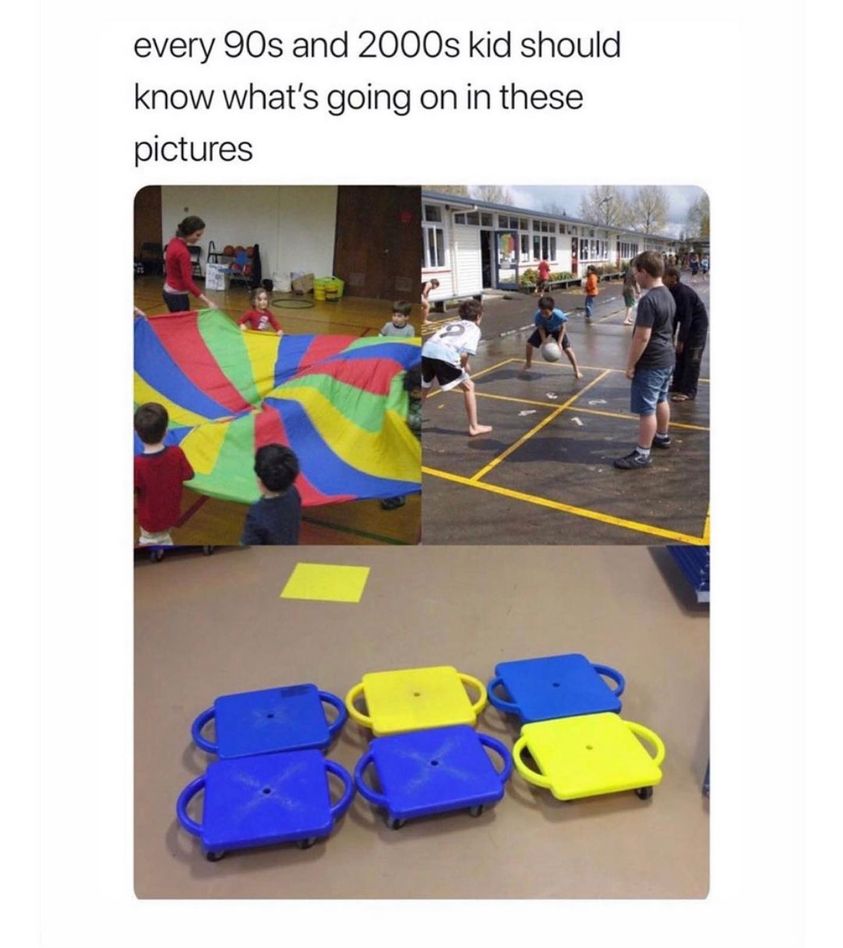 I witnessed my first mass arrest in late 1999. In January of that year, Britney Spears released her debut album, Baby one more time… and over the next many months it would linger at or close to the #1 position on the charts.
In April, Columbine happened. For the next several weeks, you'd see kids crying at high school, right in the middle of class. We all felt it. We didn't know yet that this would become a thing. Millennials are the first generation to have had a school shooting occur while we were in K-12. More than any other part of our material reality, this sets us aside from the U.S. generations born before us. In 1999, we didn't have "active shooter drills" yet, nor armed security guards in high schools, nor bullet-proof automatically-locking classroom doors, nor any of the other remedial practice that would eventually be developed to try and mitigate the anxiety of it all. In 1999, we didn't have the term "school shooting" yet. There was was just one tragic event, like the sinking of the Titanic. "Never again," our politicians promised. It was something so terrible, you couldn't imagine it happening twice.
I turned fifteen two weeks after Columbine, and I spent much of my birthday hiding in the woods, nursing a bloody lip.
My mother couldn't understand why I didn't act like other girls she admired in movies. Why did she keep having to remind me to shave my legs? Sometimes should would sort of "let go" while violently assaulting me. It was like it was therapeutic for her, beating me. Like there was some part of herself she was trying to cleanse through it. Afterwards, she'd get this smile on her lips, like she'd achieved something. Like she'd worked something out.
Abuse never comes from a place of true power. Abusive people are weak, and they hurt others to try and make themselves feel strong. I hadn't reached this understanding yet, though, at the age of fifteen. I was sure there was something wrong with me. I couldn't figure out what I was doing wrong. If only I could find the secret sauce. But even if I remembered to shave the legs, I'd forget the eyebrows, or act too confident while shaking someone's had, or whatever it was. No matter what I did, it was in the wrong register for her.
That day, my fifteenth birthday, I thought for the first time about killing myself. I even found a tree.
In June, Britney Spears would begin her debut tour.
✵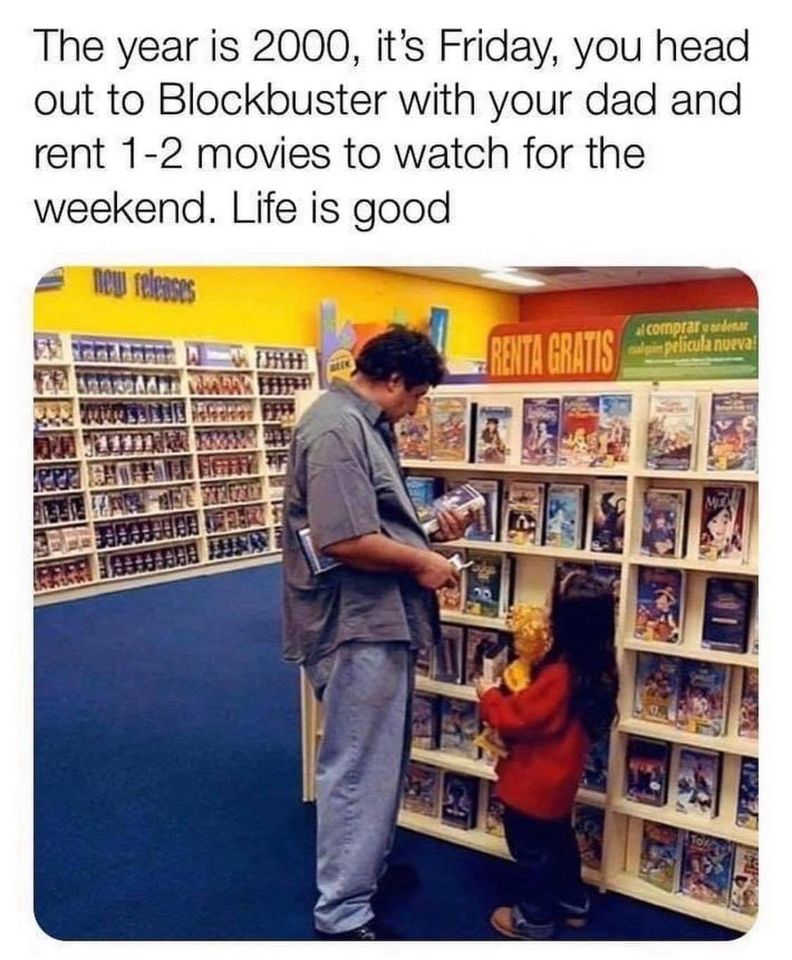 To understand what Britney Spears' visibility meant in 1999, you have to understand the other things that weren't invisible at that time.
We didn't have queer celebrities, not like we do now. It was as if Elton John and Freddy Mercury had been banished to another dimension, not to be retrieved until Our Lady of Gaga came around in 2008. In 1999, there had been just one gay person on TV in recent memory, and after she came out, her show was promptly cancelled. I remember a friend's dad saying something along the lines of, (TW: bigotry): "Gay people are all pedophiles, if you support them onscreen you are supporting pedophilia."
Gender fluid people like me—people who have a hard time staying in the box of a single gender or gender framework—we had to be very, very careful in 1990s. There wasn't a single out queer kid at my high school. One wrong move could get you or your friends kidnapped and taken to a gay conversation camp, exercised in a church base, or flat out killed—not that these danger have gone away, but back then, in the burbs, they were the only visible outcomes. You had to be a secret agent about being queer. We had to find icons that the adults couldn't detect—and that the shaming voices we'd internalized couldn't detect either.
In early November 1999, the first Pokémon movie had its US theatre debut. And there, at the premiere, as if we'd suddenly landed in Oz the color had been turned on, many suburban queer kids found each other. Only we weren't "gay" or "queer"—we certainly never would have used those terms for ourselves. We were "cosplayers."
There was a James cosplayer from two suburbs over who was particularly stunning. Two years later, he would be the first AFAB I would ever kiss. He had to kiss without our eyelashes because lips were dangerous. I still get fear-rushes when I think about those kisses. (Writing this is hard, painful.) The fear of being caught was palpable, we weren't just scared of being caught by his parents. Yes, I snuck in through the basement window at night at night, and we had to be extremely quite, but the bigger fear was that we would catch ourselves in the act.
The year I was born, 1984, a terrible plague was sweeping through the United States. The federal government refused to acknowledge that it was even happening until 1987, and by then, it had killed an entire gender-non-conforming adults. We lost philosophers, rock stars, grocers, bus drivers, teachers. Icons and ordinary people, all gone. It would take an entire generation for queerness to re-emerge, and in the late 90s, that hadn't happened yet. We were scared of putting words to what we were doing. Because we were told that those words turned you into a monster, that your life was unsalvageable if it was associated with those words.
Earlier in the 1990s, other decisive cultural battles had been lost, battles associated with the names Anita Hill and Rodney King. As a populace, we had been taught that those who tried to resist workplace harassment, that those who had tried to push back against anti-Black police violence were liars and criminals. In the early 1990s, certain people were made examples of publicly humiliated in televised tribunals, and arrested and given exorbitantly long prison sentences. This led to new heavy forms of silence that were joined by the lingering silence that rolled over following the inhumane government response to the epidemic from the decade before.
He used to wear his make-up like Britney, when he wasn't cosplaying. She was part of a limited constellation of corporate, heteronormative goo that suburban youth were expected to use to make ourselves recognizable to each other. Faux cis-heterosexuality was like a type of armor. We had to muscle through spaces pretending to be something we weren't. His glitter kept him safe. I got it all over me that time we kissed. But then I made the mistake of calling him by his name. By his real name. We had been cosplaying as two space cowboys, and then I'd made the mistake of trying to go of character, and he became catatonic. I knew I had fucked up. I shouldn't have used his real name. There was no talking him out of it. He curled into a ball, refusing or unable to speak. It felt like my presence was hurting him, so I quietly let myself out. When we saw each other later, we didn't talk about it. So that was that.
When I hear Britney's music from that time, I become queasy. It's impossible for me to separate it from the violence that mediated every interaction between two Americans at that time. At least, every interaction that we were able to come up with in the burbs.
✵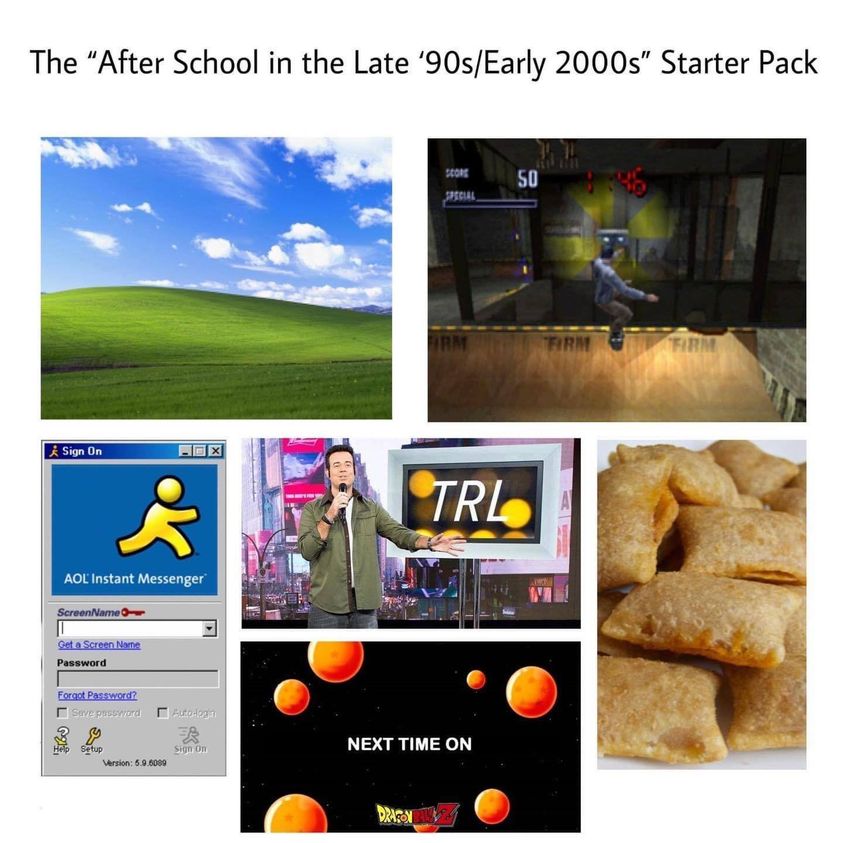 In late November of 1999, I was fifteen, and I was catching a ride into Seattle to see what the what was happening. Fifty thousand protestors had come to town. They came to warn us. Some very bad things were afoot. Some very dangerous math. But the defenders of this math were brutalizing them. The mayor declared a 50-block swath of the city to be a "no protest zone." You couldn't walk anywhere without risk of being arrested, tear gassed, pelted with rubber bullets. I met a man whose ribs got broken by police rubber bullets. His friends were urging him to go to the hospital. But he didn't have insurance. The police riots lasted for days.
The mass arrest I witnessed happened in front of Westlake Mall. Hundreds of people were lined up into neat rows in the rain, and the police bound their hands with what looked like plastic zip-ties.
Zip-ties, I remember thinking.
Zip-ties.

"Just a bunch of wackos," my friend's dad was saying a the next day. They were homeschooler friends, and I knew they were political, and thought they would want to hear about what was going on: our democracy had been dismantled. Millionaires and billionaires were meeting behind closed doors to set policy. We didn't elect these people. They were making serial killer decisions. The consent of the people was being bypassed. Every living being on the planet was in very real danger. We needed to listen to these protestors.
"They look like just a bunch of thugs to me," the dad said.
We were looking at the news report, and the images on TV weren't matching anything that I had just seen hours before. The news channels were playing images on loop of a small group of people in what looked like TV bank robber costumes—black ski masks—smashing windows. I had seen and spoken with nuns, construction workers in hard hats, cheese farmers who had flown in from France. I'd watched a relative of Martin Luther King Jr. give a speech in the middle of an intersection near the Westin Hotel. There were people from all walks of life. How strange it seemed to me at the time that the news had taken a ten-second clip of people in ski masks some unknown, seemingly unaffiliated people breaking windows, and played it on repeat.
When I tried to explain my friends—or anyone from the burbs—that things had been different, they didn't believe me. Who were they going to believe, some fifteen year old kid or the news?
During the mass arrest, I remember seeing news trucks nearby with those big periscope cameras. But they weren't using them. It was like they were on break. Why weren't they filming? Years later I would learn that this is a common practice for the corporate media of both flavors, red and blue alike. They tended to keep their cameras off until the police told them to turn them on. Wouldn't want to catch anything on camera that made the police look bad.
It wouldn't be until May of the following year—Y2K as it was celebrated—that Britney would release her second album, Oops!…I did it again, securing her place as the best-selling teenage artist of all time.
✵
To my knowledge, there was not a single Black, Latino, or Indigenous student in my graduating class—Issaquah High School, class of 2002. We also didn't have any teachers or local leaders who weren't white.
In 1997, the year before my freshman year, around sixty juniors and seniors from my high school drove to another city and destroyed a sacred Indigenous artifact. It was a totem poled created by a member of the Snoqualmie Tribe, and it was slated to be a cite of an upcoming celebration for the tribe having finally received federal recognition. It has been a decades long ordeal, and the totem pole had just been finished to commemorate it. But prior to the planed celebration, a group of sixty or so Issaquah High School students, led by the school football team, chopped the totem pole down and set it on fire. The local newspapers tended to use the term "peep rally" to refer to the incident, rather than naming it as the hate crime that clearly it was. The local newspapers also liked to emphasize the fact the totem pole's main creator was an "adopted" member of the tribe, as if the Snoqualmie nation didn't have the sovereignty to welcome new members, as if the act destroying this artifact didn't count because it's "artist" was "adopted."
Our high school mascot at the time was "The Indians." This would not be changed until 2003. There are still hundreds of schools around the country with racist mascots.
"We've been the Issaquah Indians since 1917," I recall a white woman from the historical society ranting one day, "What do these out-of-town liberals know? This is our heritage!"
In middle school, I started volunteering every other weekend at the town museum, and I continued volunteering there for nearly two years until one day I stumbled across some records about the name who the museum was named after. This man, credited as our town founder, was famous for murdering so many members of the Snoqualmie and Sammamish people that once that, according to various sources, he and is family began pulling the nails out of their own home so they could load them into shot guns so they could keep shooting Indigenous people.
In the suburbs, we didn't have community. We had white men with guns. Every weekend in Issaquah, you could hear the old white men shooting at the rifle range. It was as if they were trying to hold something in place. The gunshots bellowed through the valley, the sound echoing off the hills. There wasn't anywhere you could go in town to escape it. Bang! Bang! Bang! Every weekend. For hours.
In most parts of the country, I pass as white. But not there. Not in Issaquah. I remember how the old ladies at the historical society used to grill me about where I was from, trying to get to the bottom of it, like I was an interloper, a mystery to be solved. Years later, a genetic test would reveal that I have less than 5% non-European ancestry. Even friend from Europe see me as white. It took until I was twenty-six to finally get out of that region, and to learn was it was like to not be treated like I didn't have to present to be was somebody's sidekick all the time.
Years later, I would be applying for food stamps in the bigger, safer city where I began living. I worked full time, but rent was taking up nearly all of my paycheck. The social worker became angry when she found where I was from. "What are you doing draining our social services here?" she snapped, "You don't belong here—Go back home."
The year before, I had gone back to Issaquah to visit, to feel things out. While I was in town, I tried to leave few copies of a brightly colored activist newspaper, Slingshot, on a café newsstand. "Get out of here with that gay trash," the café owner suddenly snapped at me. "Issaquah doesn't need people like you—go back to Capitol Hill." I wanted to tell him I was an Issaquite, I grew up here, I probably used to deliver his paper, that I belonged. But then I saw him reaching for something, and I ran out of there before there was time to find out if what he was reaching for was a broom or a gun.
There aren't people like me in Issaquah. And there are reasons for that.
✵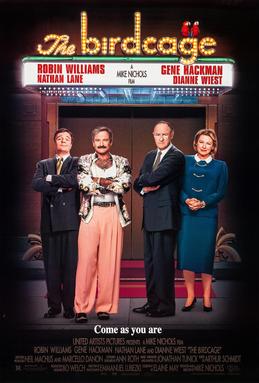 Britney Spears will forever be associated in my mind with the suburbs, with this racist fantasy that was dumped on a lot kids of my generation whose parents moved us out of the cities in an attempt to hide us from the reality of race in America. It was like our parents had created an alternate reality for us without any flaws. Only, to them, "flaws" were people.
Many suburban Millennials would later defy our parents by moving to cities, "excavating" the unfinished work of the Civil Rights Movement, embracing queer identities, exhaling as if for the first time. But during the time Britney reigned supreme, white teachers and local leaders told us that all those "imperfections" had ended. MLK had died for the white's sins, and racism was no more. As for gay people, "what gay people?" And Native Americans had casinos now, and, "They should be grateful."
Meanwhile, the gunshots in the hills droned on.
✵
We're all learning now that Britney Spears herself was a prisoner. And, no tea, no shade—what happened to Britney was horrific. No one should lose their autonomy like that, no one should lose their voice. But I can't help but think about all of the time and attention that has been lavished upon just this one person. A sociologist friend once told me that he estimated my generation has had the highest rate of homelessness of any in living memory. Something like 7-10% of Millennials experienced some form of homelessness between 2008-2018.
When the Long Recession hit, many of us couldn't become "boomerang kids"—we didn't have safe homes to go back to. Nor did we have vast online networks of fans looking out for our wellbeing.
Six years ago, I was lowkey sleeping in front of a boarded-up Blockbuster Video in Glendale.
It is incredible how quickly you can fall through the cracks when you're a former foster kid. You can go from working full time, thinking you're fine, thinking, "I have a Master's Degree, so I must be safe," to suddenly having nowhere to sleep. It all happens so fast—
First you're nursing the trauma of being sexually assaulted by your boss-landlord, then everyone you know is mad at you for speaking up about—"He is a beloved member of the community!"—and then you just need a place to cry, to let it all out, and your body keeps flushing red, but no one has space for that, the #MeToo movement isn't due for another two years, and no one has space on their couch in 2015 for someone who's shaky because she's just lived the un-hear-able.
Each tale of how someone finds themselves sleeping on the streets is unique, but the harm it causes is ubiquitous. The PTSD from even just a few weeks of homelessness is enough to keep you in pain for the rest of your life.
I still wake myself up in the middle of the night, my heart throwing punches.
✵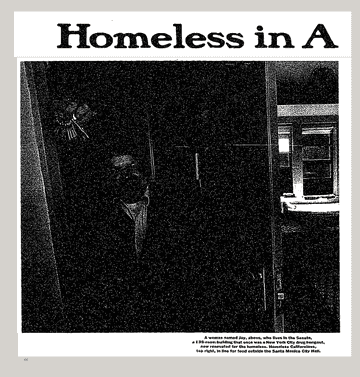 I live in Bellingham now, renting a small attic apartment with a hotplate instead of a stove, working on Zoom because of the pandemic, and I know I'm lucky that my job isn't on the frontlines. But I'm also exhausted, Zoom fatigue is real, and as I've fallen weeks behind on everything. I'm acutely aware, even in my sleep, that I'm a paycheck away from being homeless again.
Just a few streets down from where I live, a violent, militarized, "sweep" of a homeless camp has just occurred.
Many of my friends and neighbors had been bringing food to the homeless camp. Now everything is traumatized, brutalized.
Snipers, a bearcat mini-tank, and four policing agencies—including what looked like soldiers in full combat fatigues armed with big rifles—descended upon the camp, arresting five, and destroying the belongings of many people who lived there.
Myself and other sympathetic locals have been scrambling to get the word out. We don't need militarized raids of homeless camps: We need emergency housing.
There are enough houses being held empty off market right now to house every homeless person six times over.  Everything that the protestors in Seattle in 1999 tried to warn us about has come to pass—the changing of the climate, the acceleration of war, the virtual disappearance of the middle class.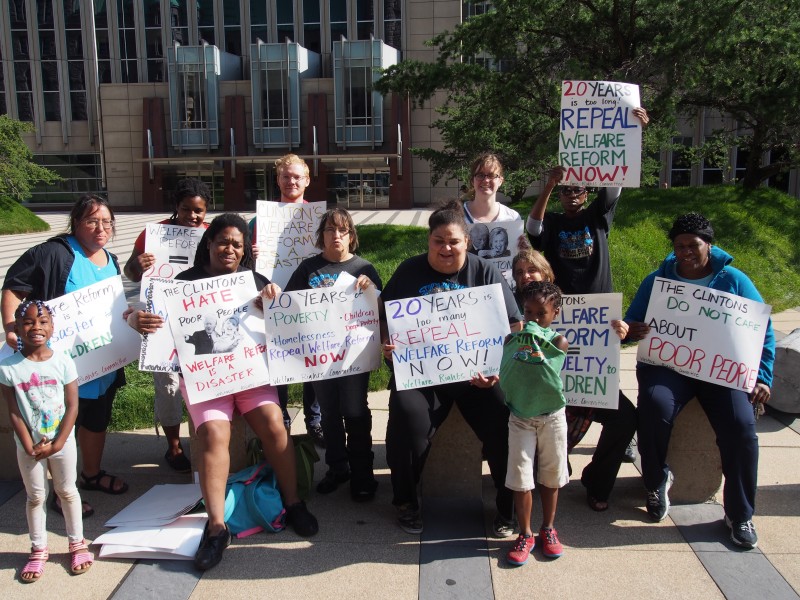 Now, as violent, militarized "sweeps" of homeless camps are happening across the country, posts about Britney—celebrating her victory in court—have been getting thousands of likes, comments, and shares. Meanwhile, posts about the homeless "sweeps" are averaging a dozen shares, tops. I can't blame people, I guess. Britney is just so easy to look at. The rest of us, we are just swaths of population, data points in somebody else's algorithm. Our lives don't scale.
No tea, no shade, no pink lemonade, but if Britney is to be our princess-turned-comrade, I need to see more evidence of her doing things for people other than herself. So far, I've seen no indication, now that she's free, that she intends to keep fighting to abolish the laws that robbed her of her freedom—laws that continue to rob disabled people around the country of their autonomy. Britney is separated from the rest of us by 100 million views. She could do so much more with her platform.
Contemporary political philosophers have identified a phenomenon called "colonial unknowing." It is a type of mass ignorance, a mindset in which looking away is normalized. We are trained to look away when people are brutalized, robbed of their homes by settlers or bankers, forced onto the streets. This cycle keeps happening, but those who benefit from it keep looking away as if by cultivating ignorance they can maintain innocence. You're innocent as long as you can claim you didn't know it was happening, right? But maybe we're not that innocent.
When I think about what is happening here now, I think about landless, disenfranchised people of Rome. "What landless, disenfranchised people?" Historians of Rome like to present that the "Fall of Rome" is some sort of mystery, and they like to focus the attention on the Britney's and Justin's of the time. They direct our gaze away from the huge swaths of landless people who were forced into escalating cycles of debt and disenfranchisement, while as power and attention kept getting consolidated into fewer and fewer hands, as Centurion cops were called in to assassinate anyone who seemed to have good ideas about how to do things differently (Rest in Power Cicero and Chairman Fred), and you can only do this shit to a populace for so long before they rise up and burn every institution to the ground.
We can only remember what we are willing to perceive.
History will remember Britney Spears. How can it not at this point? The rest of us may as well have been invisible, as everyone's attention is hoarded and directed away as we are swept from sight.