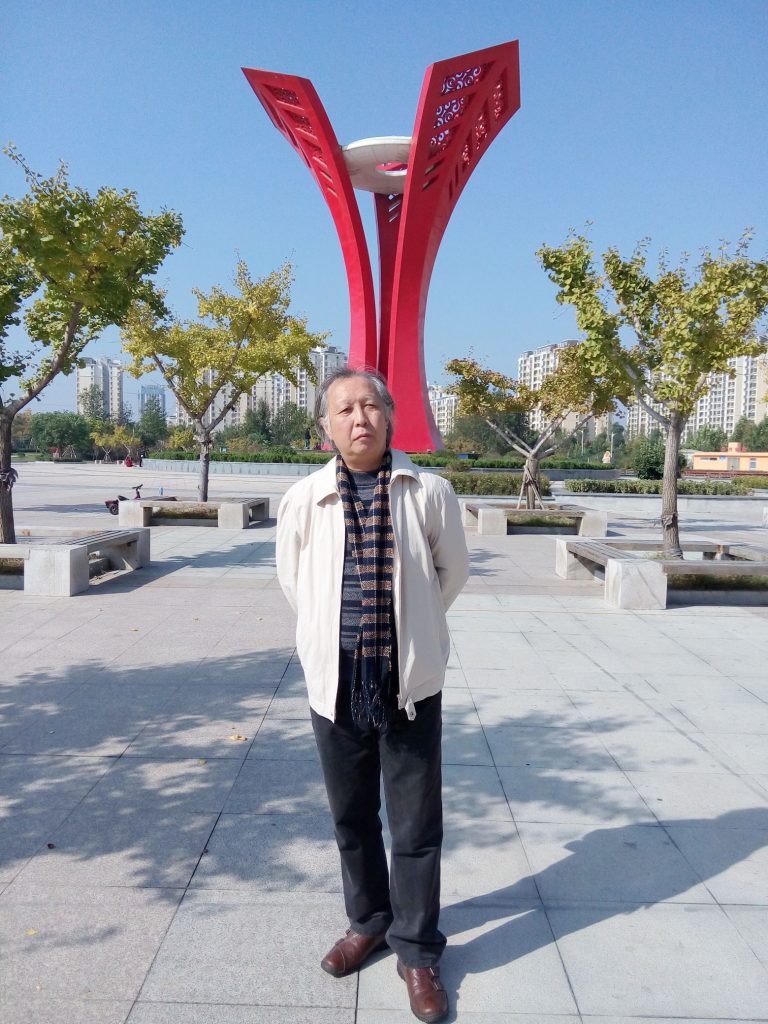 Three Poems
By Chinese Poet Yuan Hongri
Translated by Yuanbing Zhang
The Stars of The Dawn
When the sky gallops like the rivers
you stand in the street of the city on the world
look up at the sky and you could almost hear the singing of the stars
summoning you in the depths of space.
And the Heavens of the gods
are towering lofty cities like the mountains
on gold coast of time;
And on the mammoth ship of platinum
the rings of light twine around giant's necks of men and women
their eyes are like the stars of the dawn.
2016.4.28
黎明的辰星
当天空疾驰如江河
你站在人间之城的街道
向天仰望 仿佛听到群星的歌声
在太空的深处向你召唤
而诸神的天国
在时光的黄金海岸
矗立山岳般的巍峨之城
而白金的巨轮之上
巨人的男女 项佩光环
眼眸如黎明的辰星
2016.4.28
Only the Eternity is Equal to It
I am a singer from the heavens
my song is silent, only the soul can hear it.
Those ancient gods are the mountains behind me,
they gave me the flowers of millennium from paradise,
let my song mellow and sweet as the smile of the heavens;
let the face of time blush and lift the veil of death;
let the ancient earth reveal the true face of gold.
Oh, you'll see another you,
as old as the sun, as young as the dawn
his kingdom is huge and only the eternity is equal to it.
4.04.2015
唯有永恒与之齐名
我是一位来自天堂的歌者
我的歌曲无声 唯有灵魂听见
那些古老的诸神 是我身后的山岳
他们赠我千年的仙果
让我的歌声芳醇 甘美如天国的笑容
让时光的脸儿羞红 掀去死亡的面纱
让古老的大地 露出黄金的真容
哦 你将看到另一个自己
古老如太阳 年轻如黎明
他的王国之巨大唯有永恒与之齐名
2015.4.4
My Heaven is Inside My Body
My heaven is inside my body,
my heaven is a great many,
like stars in the night sky,
with silver towers,
huge edifices that look like apphires ,
golden palaces, gardens of crystal.
My body is bigger than the universe,
countless gods and angels are my partners,
as if they are countless myself.
Neither time nor life and death in my words
dawn and dusk are the same name,
and sadness and joy are the same words.
11.08.2020
我的天国在身体之内
我的天国在身体之内
我的天国居多犹如夜空的繁星
白银的楼阁 蓝宝石的巨厦
黄金的殿堂 水晶的花园
我的身体比宇宙更巨大
无数的天神与天使是我的伙伴
他们仿佛是无数的我自己
我的词语里没有时间也没有生死
黎明与黄昏是同一个名字
而悲伤与欢喜是同一个词语
2020.11.8
Bio:Yuan Hongri (born 1962) is a renowned Chinese mystic, poet, and philosopher. His work has been published in the UK, USA, India, New Zealand, Canada, and Nigeria; his poems have appeared in Poet's Espresso Review, Orbis, Tipton Poetry Journal, Harbinger Asylum, The Stray Branch, Pinyon Review, Taj Mahal Review, Madswirl, Shot Glass Journal, Amethyst Review, The Poetry Village, and other e-zines, anthologies, and journals. His best known works are Platinum City and Golden Giant. His works explore themes of prehistoric and future civilization.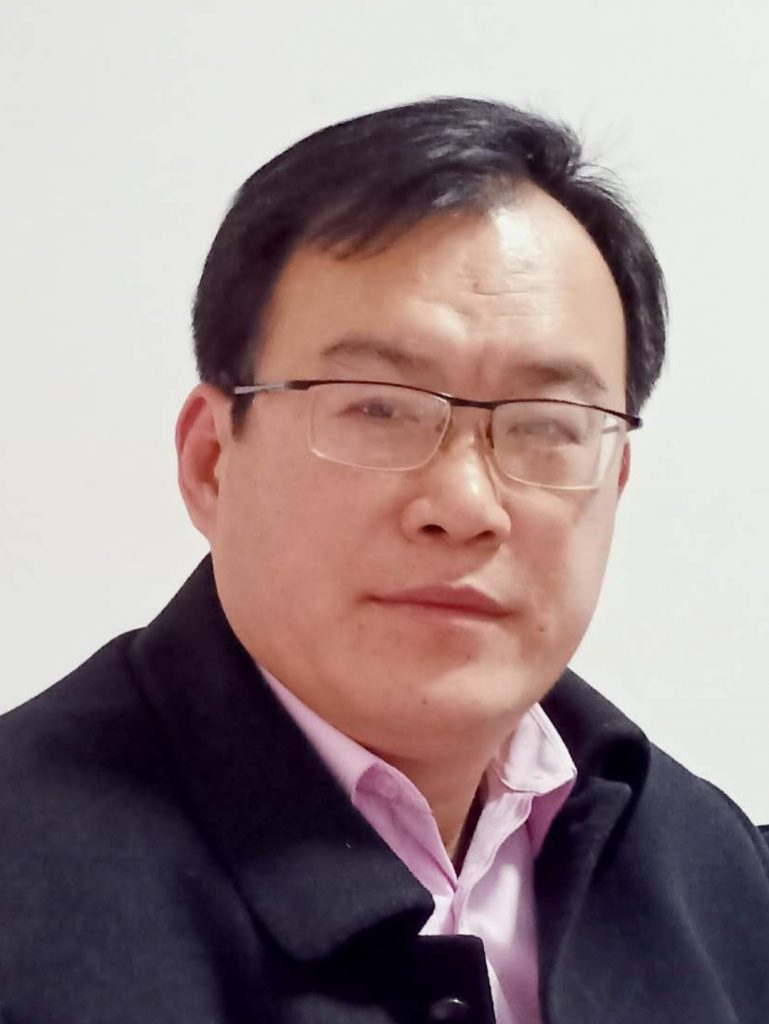 Yuanbing Zhang (b. 1974), who is a Chinese poet and translator, works in a Middle School, Yanzhou District , Jining City, Shandong Province, China. He can be contacted through his email- 3112362909@qq.com.
Address:No.18 middle school Yanzhou District ,Jining City, Shandong Province, China Yuanbing Zhang
Phone:+86 15263747339 Email:3112362909@qq.com