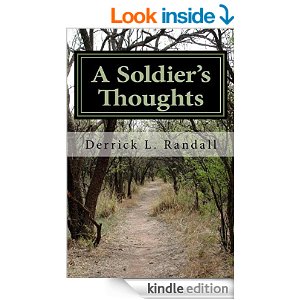 Derrick Randall's A Soldier's Thoughts is a collection of Mr. Randall's deepest thoughts put into poems and words of encouragement of his faith. I recommend this book for the wonderful collection of poems that will help you to look deep inside yourself and your faith. Buy it today and I am sure you will enjoy it as much as I did.
Derrick Randall's poetry collection is available on Amazon here: http://www.amazon.com/Soldiers-Thoughts-Derrick-L-Randall-ebook/dp/B00L4IA5XE/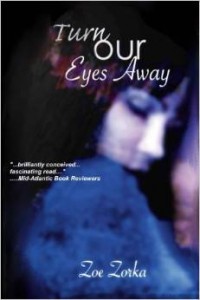 Zoe Zorka's Turn Our Eyes Away is a novel about how bullying affects the lives of people from childhood to adulthood. It shows how children are not the only ones who bully. A lot of times the child victim of a bully can turn into an even meaner bully when they become adults themselves. Olivia Mizra kept an electronic journal of her day to day life and also told how she was bullied as a child. Olivia is a writer for a paper and lives with her fiance Ashley, an airline pilot. Ashley bullies and verbally abuses Olivia and Olivia puts up with it. She becomes friends with the very people who used to bully her so badly in school. Now she is one of the bullies. Tiffany, is an overweight, depressed single mother. The man she is with verbally abuses her. When he walks out, Tiffany starts taking care of herself and becomes an airline stewardess. She starts having an affair with the pilot Ashley. She becomes pregnant, and is sure that Ashley will marry her. However Ashley definitely is not going to leave Olivia. Buy this book today and find out what happens with Olivia, Tiffany, Ashley and all the others. This book is a page turner and will keep you on the edge of your seat!!!
This book is available on Amazon here: http://www.amazon.com/Turn-Our-Eyes-Away-Zorka/dp/0692258396/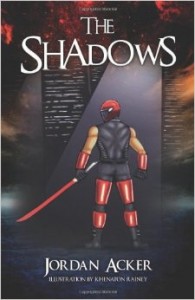 Jordan Acker's The Shadows is a scifi novel that takes place the the 40th century. It will keep the reader on the edge of their seat page after page after page. Before the destruction of the earth by the sun, people were sent to live in the Illumenal Galaxy where there are planets that can sustain life. The planet of Balithe however, did not like the idea of the humans from earth coming to live in their galaxy. An terrifying assassin known as Red Blaze is sent to Helios to kill the King. Helios is considered one of the richest planets in the galaxy. Buy this book today and enter the world of fascinating creatures and humans that are about to embark on a war to save their planet. I highly recommend The Shadows and I believe it would make a great movie or television series!! Happy reading!!!
This book is available on Amazon here: http://www.amazon.com/Shadows-Jordan-Acker/dp/147872269X/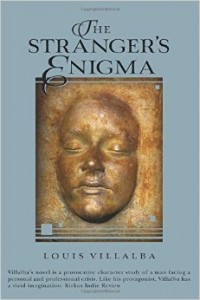 Louis Villalba's The Stranger's Enigma is a very fascinating novel about the concept of living in our dreams. Dr. Daniel Brandon is a neurologist who has a marriage that is falling apart and is being sued by a patient who seems to just want to make money through the lawsuit. For distraction, Daniel decides to wake after each of his dreams so that he can write down and analyze what he dreamed. In his dreams he meets a man named Sonie, who seems to be controlling their experiences. Both Sonie and Daniel apply Freudian analysis to the dreams. Sonie seems to be a free spirited man and has sex with anyone and everyone he chooses and does whatever he wants to do. Sonie then introduces Daniel to Julie. Dr. Brandon falls deeply in love with her. The only problem is – Julie lives in his dreams. Read The Stranger's Enigma today and find out how Dr. Brandon plans to go to Julie and be with her forever. I highly recommend this book. Happy Reading!!
This book is available on Amazon here: http://www.amazon.com/The-Strangers-Enigma-Louis-Villalba/dp/1495396754/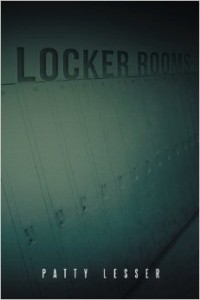 Patty Lesser's Locker Rooms is about Alida, who is bipolar and lives in an apartment by herself. She goes to the mini mart to buy her cigarettes and lottery ticket. One day when she goes to have her lottery ticket checked, the machine plays a little tune, indicating she has won something. She looks at the slip of paper and has won ten million dollars! She walks over to her parents and arranges a ride to go pick up her winnings. After it is deposited in the bank, she sees the house down the street from her parents is for sale. This house is her dream home, she has loved it since she was a child. She decides to purchase the home and asks Mrs. Michael what the plaque means in front of the home. She is told that if she has not figured it out after she moves in, it will be explained to her. When she moves in and while she is cleaning the huge fireplace, she discovers it opens to two tunnels. She goes inside and follows the tunnel on the left and discovers two rooms
filled with lockers. She goes inside the room and yells "hello," and is very surprised when she gets an answer.
The lockers are filled with the souls of people captured by a demon named Shad. She is to free the souls and take them to their graves so they can go home to Heaven. She meets Shad and he tells her that she will be his. He is unsuccessful at killing her, however, he does kill her parents and imprisons them. She rescues them and they go to Heaven where they will spend eternity. She and Oliver, a soul from 1917 fall in love and have a relationship. He stays with her for awhile. Buy the Locker Rooms and find out what Alida needs to do to rid the world of Shad and release all of the souls imprisoned. I absolutely loved this book and highly recommend it. Happy Reading!!
Locker Rooms is available on Amazon here: http://www.amazon.com/Locker-Rooms-Patty-Lesser/dp/1491713364/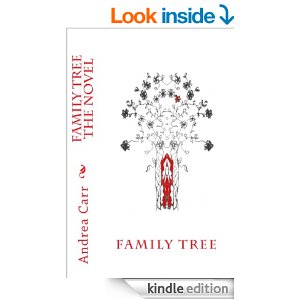 Andrea Carr's Family Tree the Novel: Family Tree is about the life of a dysfunctional family. Angel was the fifth child born in a family of eight children. While she is in jail for driving with a suspended license, her sister Lady commits suicide by hanging herself from a tree in her mother's backyard. The story goes through all the lives of the family as told by Angel. Angel reflects and examines her own life while she is in jail. Family Tree The Novel: Family Tree is a deep and thought provoking novel, and I am sure you will enjoy it. I recommend this book very much. Happy reading!
Family Tree the Novel: Family Tree is available on Amazon here: http://www.amazon.com/Family-Tree-Novel-Andrea-Carr-ebook/dp/B00IWGL5GW/