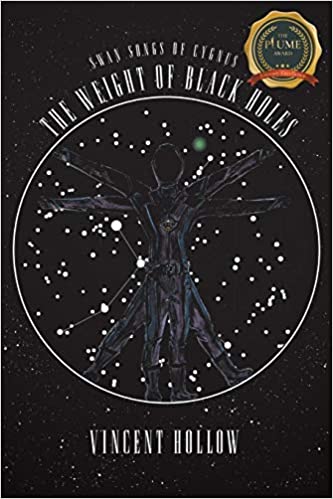 Vincent Hollow's The Weight of Black Holes

The Weight of Black Holes is a science fiction story that is written in a unique form. An astronaut signs up for a one-way mission into the furthest reaches of space. In order to go on the mission, he has to have body enhancements throughout his entire body to keep it from breaking down. Although he will have no human contact or companionship, he will have a computer to talk with and to help him through the mission. The astronaut composes love poems to his love who has vanished throughout his mission. This is quite the interesting read for the sci-fi lovers out there.
Swan Songs of Cygnus: The Weight of Black Holes can be ordered here.