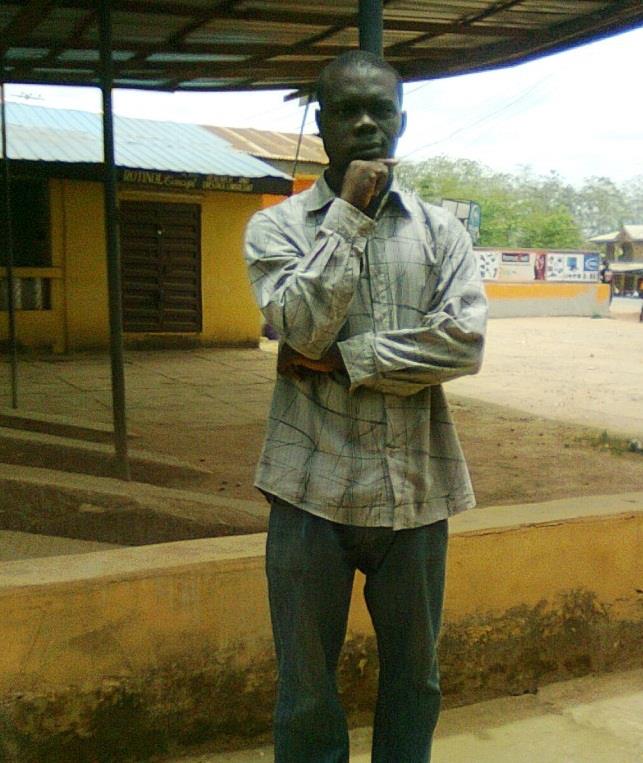 The Making of My Story

Paddling the canoe, I have always wanted to be a doctor. But I am faced with the difficulty of navigating the canoe to its bank where I could board a taxi to school. It has always been the first thing that comes to mind when I wake from sleep. 

My parents  are poor. My mother is a fish monger while my dad is a taxi driver whose lifestyle of incessant drinking and smoking would not permit him to discharge his fatherly responsibilities. By the way, I am the only child of my parents.

Going to school late has always been my hobby. Despite that, I have always had the mindset of being the person I have always wanted to be...A qualified medical doctor. 

My mother has always been supportive. She works tooth and nail to see that all school fee and related expenses are met. Though she falls sick due to stress and burdens my father pose on her, she takes it as her duty to ensure I am hale and hearty.

On a Saturday afternoon, my mother calls my attention by engaging me in what I call The Motivation. 

She begins: ' Be that person you have always wanted to be. You can't be limited by the circumstance I am facing. I am your mother, Jude. I will ensure within my powers and to my last breath that you get to study to the university. I won't fail you, as long as I live, God willing. Jude, you will reach the height of your dream and surpass it'

'Amen' I reply.' Jesus will make a way for us all'

I believe in you. Never give up! Amen to your declaration!'

'Yes mother. I won't give up. My passion has always been to be a medical doctor. And that I shall become'

'Yes, that's the spirit!' She encourages. I can feel that positive vibe rubbing off on me from her.

'Don't mind your father. He can do what he likes. It was my choice I married him. But that's not important, compared to what we are presently facing.'

'But why is father behaving this way?' I ask in interruption. She sees the ugly face of anger in me.

'Don't get me upset' She warns, looking at me sternly. 'I am all out for you, and nothing less. I put my life on the line to ensure you become a better you. What you just asked is none of your business, but mine!'

Noticing her countenance, I had to show remorse. 'I'm sorry'

'No problem. Can I continue uninterrupted?'

'Of course, mother'


'Good!'  She continues: 'But I believe we will live this place and I will leave this business. You know it has not been any easier for me, even your father.'

With tears rolling down my eyes, I hugged her. 'Mother, you're always my sunshine and will never have that light dimmed, even for a split second! You've been my support and pillar. I promise you, I will get us out of this bad situation'

'Of course, my lovely son' She agrees. Unmoved by my tears, she encourage me to 'Be yourself no matter what they say'

She has to go back to her place of trading, a riverine location, not up to a nautical mile to our place.


'Jude, I have to attend to my fishes' She laughs, parting me on the back. 'See you later'

'OK'  I smile. What they great time to be inspired.

Since then, as I paddle the canoe to as part of my side hustle, making some money to support the home and in some way, my education, I am always optimistic that my faith will make me paddle away the challenges I am facing as I climb through the rigors of life tests to become what my dream has always been... A qualified medical doctor.

That has been the making of my story...