Life In Greater Accra.
LIGA Series – 1 By Ike Boat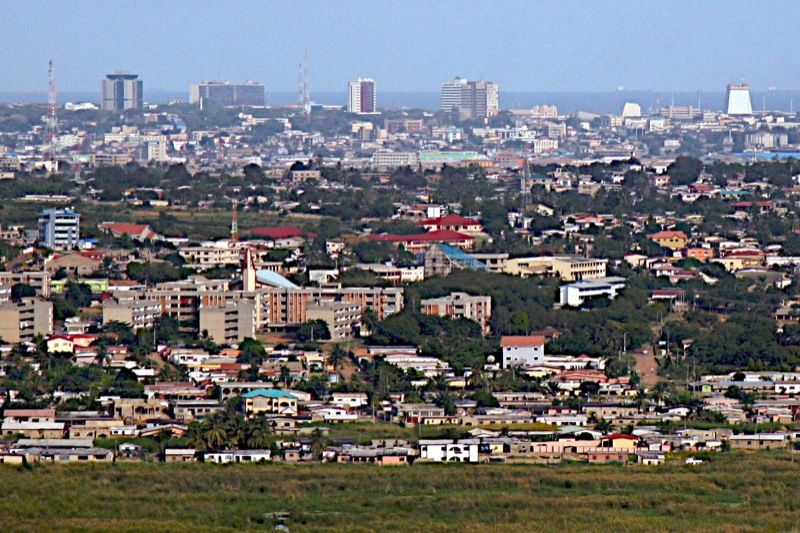 The LIGA Series describes real-life story of a creative artiste 'Ike Boat' and what have been his battles, challenges and struggles in Accra, the capital city of Ghana, West Africa. He conceived the idea to write this 'Arti-Blog' based on what he narrates as being a bane of joblessness, homelessness and sleeplessness in this part of Ghana, as he's been a stranger to natives of the communities where he finds himself – Author : Dennis Mann
In this Series 1 of LIGA he writes about his decision to be in Accra and how life is treating him on daily basis and how he's coping else facing such harsh conditions as realities, beside the issues of making a living.
LIGA 1
LIGA – Quite such an interesting similarity of the abbreviation or acronym, thus LIGA with regard to the Spanish football premier league dubbed La Liga or the German premier League Bundes-Liga. Well this real-life story as article-blog is not in any-way or means associated or connected with the Spanish soccer i.e.(sport) association, institution or organization in Spain. But on the contrary, it's exact reflection of acronym used as title of this real-life personal story with regard to happenings to me in Greater Accra region as I made both bold and faith oriented move here a couple of months ago. Whether it's step in a right direction or not, this really unfolds some aspects of daily life as a bitter-pill to swallow, beside pukes or problems and challenges in this capital city of Accra, Ghana. (West Africa).
Life In Greater Accra (LIGA) the capital of Ghana has generally not been easy with me at all even as I try to be positively busy every day. Unimaginably, I have been trying harder and harder from actual to virtual mediums or mean to ensure that the talents, skills and abilities become useful to individuals and companies I establish contact with but it like throwing punches in the air. However, there have been no positive results or responses. Countless number of employment applications to media companies and individual employers but all seem Cos-90 move. I presume of the reasons being rich achievements on Curriculum Vitae (CV) or Resume, so some companies or business owners think it difficult to agree on particular payment satisfaction. More-so, another application view or presumption is such that some human resource personnel or highly positioned staff members feel uncomfortably they'll lose their role or position when accepted into the establishment based on multi-skills or talents I possess. Obviously, there have been hectic and realistic times trying harder with heart of hope and faith to in relation to every-day perseverance in ensuring breakthrough success and progress in the Arts industry. To be precise, as far as the God-given talents, gifts and skills coupled with prospects and potentials of daily hustle and bustle are concerned in this cosmopolitan city of Ghana, West Africa. Factually, the struggles and sufferings have nothing to do with being lazy or act of laziness as a chap with positive dreams, realistic ambitions and holistic aspirations to make life bearable before departure from this earth. Of course, being in Accra has been a long time heart-yearn during my teen-aging years back in Takoradi, where I born and grew up.
On 19th March,2021 I arrived in Accra from Kasoa precisely the perching residence at Estate Top and Blue Top Estate respectively, thus in house owned by the former International footballer in the personality of Mr.Owusu Afriyie currently based in Deutschland (Germany). The first move was primarily as a result of an invitation to feature as guest on Awake TV program dubbed Pillow Talk hosted by Lady Sherry Nyarko. Graciously, I had generous fund support from a noble figure outside of Ghana as a means of sponsorship for the transportation and accommodation. Indeed, it's aided the fare and lodging at Mavis Hotel as I did several communications with the management and leadership in charge of this hospitality firm within Asylum Down suburb of Accra. Well, on the aftermath I engaged in thought-processing creative writing in terms of Blog and Vlog 233 Concept for online publication purposes.
Of course, ups and downs of this LIGA also bring to bear realistic characters of some people being ungenerous in heart even if a person is on the verge of death due to certain harsh human conditions. A clear case study, of personally approaching a man who has stayed in Britain for years (expatriate) in times of dire need to eat and him turning me down with sheer ignorance even though everything show he's able to provide as little as five (5) Cedis to buy food. It's quite unconvincing and unbelievable his reason for refusing to show sense of generosity as I called on him at his residence in Asylum Down area of Accra. However, on one occasion I received a good surprise of fifty (50) banknote courtesy madam Harriet Quardey, the boss-lady, owner and prime operator of Mum's Corner pub, where I have been MC a couple of times. Undoubtedly, it was one hunger day like a stranger who's uninvited to her house and needed food to survive. Well, one evening whilst walking on the newly tarred road I came across two (2) Cedis wrinkled banknote on the floor and mine oh, mine oh, it's time of singing praises of hallelujah choruses unto God as I had nothing to eat the next morning.
Lo, from one lodging place to another I have been dislodged and slept at unusual wrong areas suffering the night bites of wanton mosquitoes with uncomfortable restlessness leading to state of insomnia. For weeks, I have been sleeping at the wooden structure drinking bar of St. Sam Hotel here at Asylum Down in Accra. Factually, borrowing and owing as a promising artistic talent makes curious minds and conscious masses think differently about supposed star fellow in this infotainment age of technological advancement. Come to think of behind the scenes mock by some in secrecy!
Your guess is as good as mine, oh mine, oh mine – LIGA! There have been countless times of being at food selling joint without money to buy food and quite shamefully begging and pleading to get food and pay-back later. Oh, gosh, hmm – LIGA! The unpredictable times at kenkey and fried-fish with grind pepper selling joint, porridge with sugar and bread selling joint, fried-rice and chicken selling joint, just to mention but a few. Having said this, chef Peter Agombire and assistant Isaac Adobo have consistently contributed to aid my hunger condition as I continue to find lasting solution to such a bane of LIGA. Lest I forget, the one-on-one deep-life conversations with Madam Anna Cole coupled with her rollicking circular designed rice and stew with cooked egg offer at her family residence in Tabora, also remains unforgettable thus in relation to appreciation with grateful heart of gratitude in this LIGA Series.
Reader, better-still I really don't take for granted or refuse to express heart of gratitude the supportive manner and care of Mr.Harrison Nii Quaye the professional Real Estate agent (Realtor), who has bought food for me and given to me on several occasion, especially in my critical low moment of being so hard-up and broke, beside hungry in angry times like hum-ani i.e.(human-animal) figure on unfamiliar habitat. At times, escorting him to places such as Achimota, Osu, Labadi, Nima , James Town and other suburbs of Accra onboard a car he drives also has exposed and taught me lots of things about different areas with different arrays of life-style in relation to culture and livelihood as far as this LIGA is concerned. It also needful to mention as appreciable recognition of Mr. Earl Mantey, the Programs Manager of Happy 98.9 FM and Mr. Francis Cann (Dr.Cann) Presenter of Happy 98.9 FM as they have also contributed generously by way of buying food for me and giving token of money at certain point to aid the LIGA hardships. I'm so grateful as well for the media related interactions with them being staff of Global Media Alliance – GMA brand.
In narrating LIGA, the sob-story of an Italian old-man who passed away at Mavis Hotel also brings about gracious nature of God's gift of life to us in this part of Africa, Ghana to be precise. Well, one may wonder and ask why didn't he kick the bucket at his homeland, Italy? I remember, him dying on same room and bed that I accommodated my first week in Accra and I together with other three men carrying his lifeless body to a police car to the morgue/mortuary. It also reveals how and why as humans we need to thank God on daily basis. Pathetically, this man by first name Andrea in his fifties slept and didn't wake-up again. And, it's unknown to none of us at the hotel for days and by the time we realized his body on verge of decay in the room, thus same bed I slept on for days. Of course, together with Mr. Harrison Nii Quaye and Mr. Emmanuel Annan it's to and fro at the Adabraka Police Station in Accra. Indeed, making realistic report of such death-case in this CoViD-19 times and brought about further investigations. Hmmm, it's another solemn LIGA moment!
         Indeed, Life In Greater Accra (LIGA) without stating the following VIPs as worthwhile recognition of gratefulness towards their continuous Mo-Mo Support remains incomplete in this Series 1. Thus, notable acknowledgment of appreciation to Mr. Kenneth Anim, Mr. Dennis Agyeman and Mr. Agabus Asmah all have continually given to my state of uncertainties in coping with LIGA coupled with the Accommodation bane. Also, some distinguished International figures that have helped to cope financially with regard to LIGA includes: Mr. Andy Estrada #Dad & Mrs. Julie Estrada #Mom in USA, Madam Aja Pugh in USA, Minstrel Stella Addo in USA,Madam Dagmar Erb in Germany, Madam Lilian Aduka in Nigeria and Madam S.B Jabini in the Netherlands.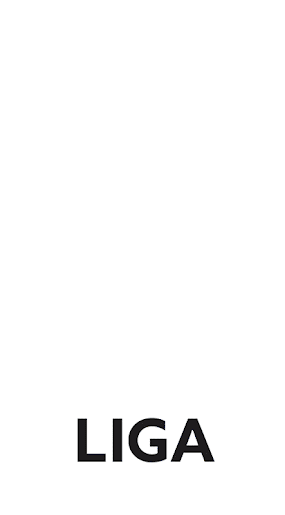 To Be Continued In LIGA Series 2 !
Real-Life Art-Blog Written By Ike Boat @ Asylum Down, Accra (Ghana).
Email Address: ikeboatofficial@gmail.com
Whats-App Number: +233267117700
Direct-Call Number: +233552477676