Title: BBR & BRR By Ike Boat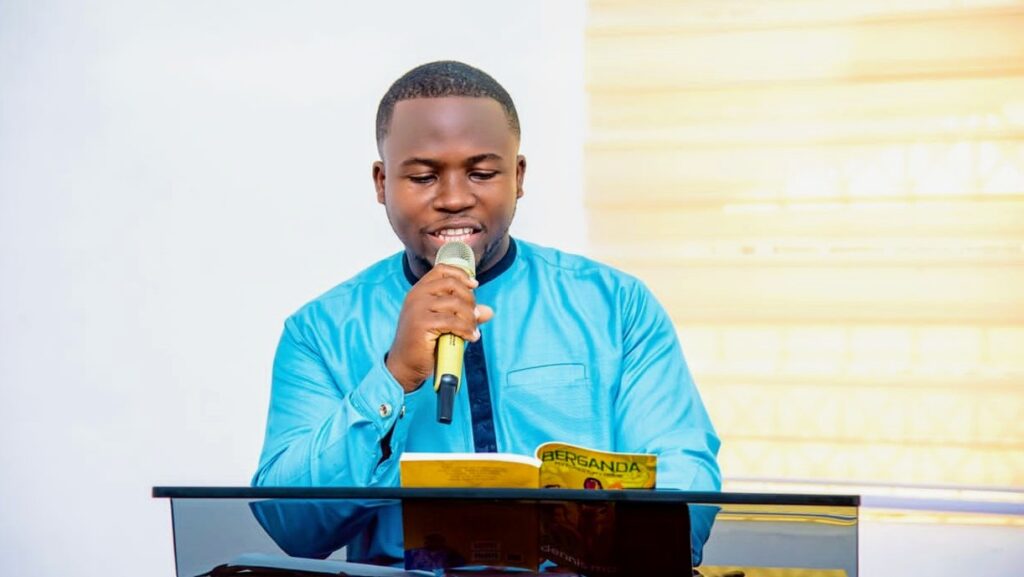 Graciously, as a gifted poetic fellow I often like titles of whatever I write to differ from others. Thus, I hope this title BBR & BRR will not take you on wonderland but a special roller-coaster to ensure that you read deeper to the punch-lines as a means to absorb within the mental faculties of knowledge acquisition in the world of literature. Well, the twist and turns of words by a rapper makes him or her a tongue-twister, but in poetry we often prefer to describe it as 'Word-Play', hence every poet or spoken-word figure becomes a 'Word-Player' to bring-out a sensible story-line in relation to performance. Any-way, let me not be like 'Hum-Ani' beating around the bush or even the adventures of Berganda finding a solution to ensure afforestation.
Lo, BBR is the chosen abbreviation Berganda Book Release and BRR means or refers to Berganda Reading Review as I've spent quality day-to-day time to engage in the usual Read Aloud Session – RAS of this educative and informative second (2nd) book of Ghana's fascinating kids author in the personality, Sir Dennis Mann, founder and president – Wide Reading Among Kids – WRAK.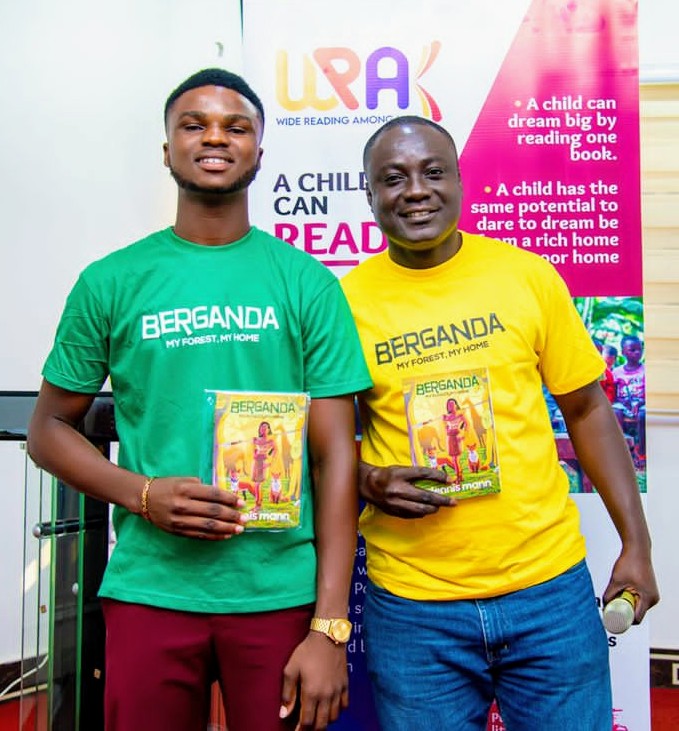 On faithful Friday,3rd December,2021 at 10am Greenwich Mean Time – GMT (Ghana Man Time). It's commencement of the much anticipated and highly promoted Berganda Book Release ie(Launch),thus took place at the finest air-conditioned event-space dubbed Dreamer's Hub under the leader-ship as well mentor-ship acknowledgement of Author Raphaelle Antwi in North Legon,Accra – Ghana,West Africa. Such a beautiful divine atmosphere with nicely created wooden bookshelf seen bold R-E-A-D. I meditatively absorbed and creatively came-out with Revise Every Acts Daily based on READ. Thus,such an aura to learn from AURA being Audience Of Ralph Antwi,an anointed and gifted man with ministerial as well mission-inspired speaking engagement both locally and globally. Aside,with over fifty (50) books under his author-ship and mentor-ship of multiple chaps. Factually,prayer points and topics of faith marked the commencement of program order as organized strategically by the author of Berganda book himself,Mr.Dennis Mann.
Incredibly,for me it's a tip from the Central (Kasoa) ,Estate Top to Capital (Accra),Asylum Down area to kill 'duo-birds' with a 'mono-stone' in an environment of unfamiliarity, like a forest or village (rural) dweller coming to the city (urban) center with mind of novice about so many suburbs of Greater Accra Region,Ghana. Needless to say,the unfortunate happening of 1st December,2021 became a blow to the mind a bit but faith in God helped me to keep hope alive and focus on our scheduled Berganda Book Release #BBR on Friday,3rd December,2021. Oh,gosh! Airport arrival from Deustchland ie(Germany) as one of our special invited guests turned her home-going due to delay of PCR test results which is paramount for all travelers from all walks of lives. Well,it's been close to decade since the first trip into Ghana, still Obroni Baa Dagmar Erb couldn't embrace the triumphant welcome we prepared to offer her at Accra's Kotoka International Airport. I've to state 'God knows Best & God Knows Why!'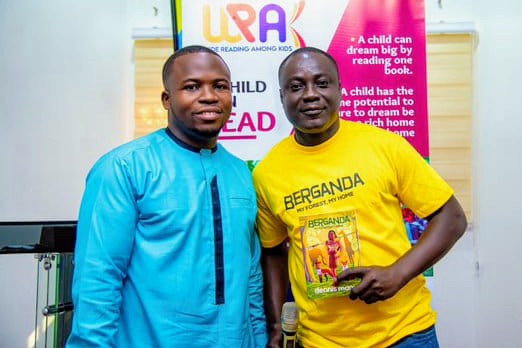 Sincerely, your Ike Boat chap as the Anchor and MC of BBR exhibited professional delivery with little infusion of Akan,Fante dialect and high percentage of Anglo-know-how on the microphone coupled with poetic free-style session of Spoken-Word performance as one act I'm popularly known coupled being an awardee. Obviously,salt doesn't praise its tastiness but the gig of 'I Live In Amanful' #ILIA piece was just a nostalgia about conditions and circumstances of where I grew-up in my primary and junior high school days as well as secondary level of academic education. I can say with certainty that the interaction with attendees as audience,WRAK manifesto speech by prime author of the day,Mr.Dennis Mann as well as part of Berganda book reading bring to memory good protocol duty by colleague and bruder (brother),Sir Philip Marfo, a man with hard-working positive spirit and right attitude to works. Special virtual shout-out to all our Bergandalicious team members and participants! Lo and behold,someone nearly cap-sided the float and flow of passionate boat but timely appearance of our special guest Speaker – Author Ralph Antwi really remedied crucial fund-raising moment of Berganda Book Release – BBR than the launch of Mr.Pee Pee maiden book by Mr.Dennis Mann i.e(Author). Suffix it to say,I like the general atmosphere in relation to sights and sounds of BBR in Accra.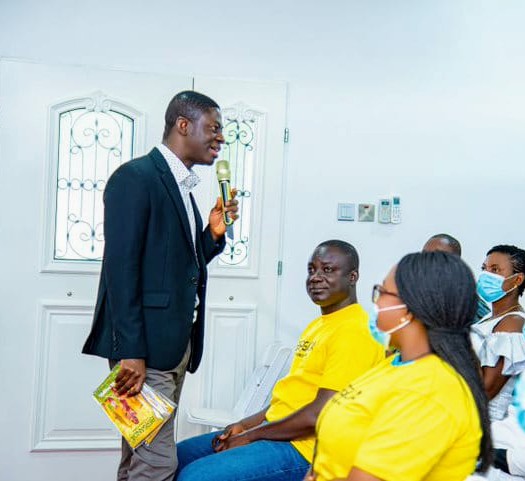 Finally, with respect to Berganda Reading Review – BRR, I commenced my usual Read Aloud Session – RAS on Wednesday 5th December,2021 at Room 15 of St.Sam Hotel in Asylum Down,Accra. Aside, I completed the entire 15 Chapters of it Content on Monday,20th December,2021 at the Mount-Zion International Gospel Church – MIGC Mission House premises, Estate Top, Kasoa – Central Region of Ghana,West Africa. Indeed, being an avid reader Berganda – My Forest,My Home is a must-get,grab and read book full of adventures. Believe you me,it has good story-line,subject-matter and central theme, thus can subsequently be turned into epic movie with wonderful characters, like Ahmed friend of the protagonist Berganda has traits compared to Ghana's historic woman-warrior Yaa Asantewaa,the queen mother of Ejisu with such a spirit of heroism (heroine). Well,as the saying goes 'Sweetness of the pudding is in it eating', therefore I urge or beseech you to get in touch with Author Dennis Mann via E-mail Address: authordennismann@gmail.com or WhatsApp: +233247654113 so as to get and grab your copy for reading or bulk purchase for your children of ages 10 years and above. Better-still,it will be a good resource for your library. Of course, such a readable story-line with soft diction too makes your reading easy,lovely and enjoyable. Until then, from virtual to actual – Kindly,grab to read the Berganda book to experience it Bergandaliciousness! Thank You.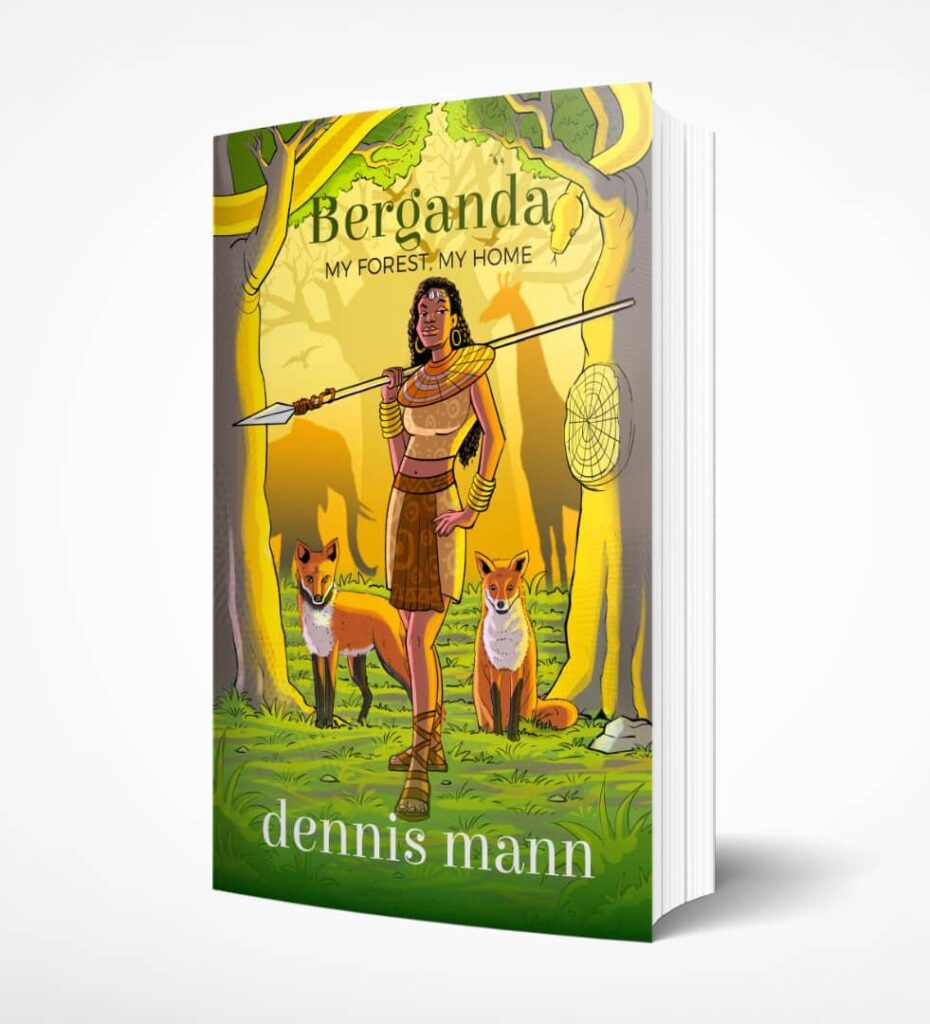 Ike Boat – Writes in a serene quiet mood atmosphere with soulful gospel songs playing background at the perching place of MIGC temple located at Estate Top, Kasoa – Central Region, Ghana.(West Africa).
Kindly, E-mail: ikeboatofficial@gmail.com or Whats-App: +233267117700 t0 Advertise or Promote on Time With Ike Boat #TWIB Show on Morrash T