Josef – Born in Grace
Interviewing Indian producer Ashok Mahapatra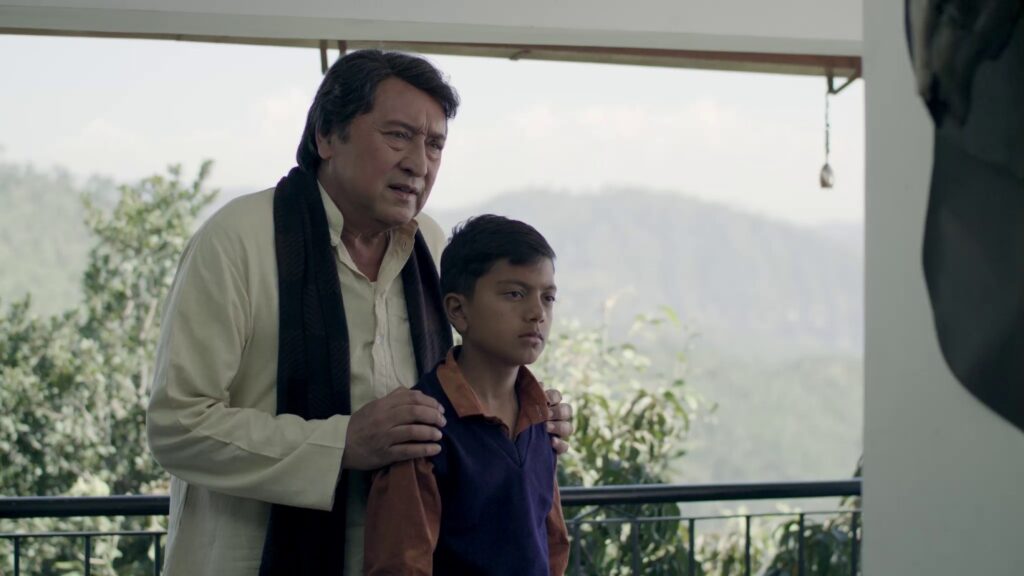 I was lucky enough to get an invitation from Mr. Ashok Mahapatra to watch his film Josef – Born in Grace, an independent Hindi film that won the Silver Remi for Best Christian Film at WorldFest Houston; Best Set Design, Madrid International Film Festival; Best Cinematographer, Best Screenplay, and Best Second Actor, Ontario International Film Festival and Best Actor (Victor Banerjee), India International Film Festival Boston in 2020. Also, the film was featured in the long list for the 2020 Academy Awards.  
I was struck by the breathtaking cinematography and a beautiful story about grief, redemption, and acceptance. The hero, Josef, an alcoholic, is deemed a sinner and hopeless by his community. His soliloquy with his dead mother and God is elaborate and beaded with intense meanings. What I enjoyed most about the movie was how it does not sensationalize grief or show ways to overcome it. It tells the story of someone who is not able to let go of past tragedies that transcend generations. The landscape of the Himalayan Hills and the breathtaking scenery create a powerful story that is both larger than life and iridescent.
"As regards the picking of the location, I knew that my father has written the story when he was posted in the Himalayan Hills. Hence, we scouted around the Himalayas and zeroed in on the area around Ranikhet as it was virgin territory and had not been used earlier. It was a challenge to cart all the equipment there as the communication facilities were not the best. Furthermore, accommodation for the cast and crew was also a challenge.  Nonetheless, the cast was so enamored with a script that they put up with all the difficulties to complete the film on schedule. In fact, due to their cooperation, we managed to complete the shoot with two days to spare."
I had the pleasure of speaking to Ashok about the intensity of the film which he considers a "passion project" that he made based on a short story titled Joseph written by his father Umakanta Mahapatra who also wrote 12 books after retiring from his government job. Mr. Umakanta wrote this story based on his experiences. Somehow the way Ashok describes his family reminds me of Egypt and how most middle-class and lower-class people postpone their dreams until after retirement. They all have stable jobs which they postpone their dreams and true selves to pursue.
"I am a retired UN Civil Servant. I started my career as a cadet, sailing out of Kolkata, in the merchant navy, and rose to Captain. After that, I came ashore and worked with the Government of India before being recruited to the International Maritime Organization. I was there for twenty years before retiring as the Director (Maritime Safety Division). Following my retirement, I decided it was time to fulfill a long-held dream and make Josef – Born in Grace, a film based on a short story written by my father, Umakanta Mahapatra. He wrote his stories based on his experiences in life. This film is a tribute to him. He was more of a friend than a father. I sincerely hope that I am 10% a father to my sons that he was to me."
Although it is not a coming-of-age story in the true sense of the genre, Josef – Born in Grace sees the spiritual journey of self-discovery for three characters; Josef the orphan, his caretaker Maularam, and Father O'Hara the missionary who raises him,
"As regards the selection of the cast, it is a very long story. They all came along more or less on their own. It was like my father was pleased with me and guiding us all the way. Making of the film has reinforced my faith in human relationships."
From his enthusiasm about the film, I first thought that Ashok was the director and producer of the film, but turns out this also had another interesting story,
"I am not the Director of the film. I am the Producer (though I was actively involved in all aspects in the making of the film including the cameo role as the Bishop). Susant Misra is the Director of the film. He is my first cousin and a bit of a recluse. He had given up making feature films for almost fifteen years. I had to sit on his head to make this film so that his talent is not wasted. Susant studied film direction at India's premier film institute (Film and Television Institute of India (FTII)). His first film after graduation was accepted at Cannes Festival."
I searched for more information about Susant since it was difficult for Ashok to talk in detail about him. Somehow, I sensed the pain in talking about his cousin who gave up his passion for 15 years. Again, the similarity between Indian and Egyptian lives became prominent, how some people give up their dreams to pursue a normal, much calmer life. When I found Susant's notes on the website, I couldn't agree more on some parts in which he described his movie: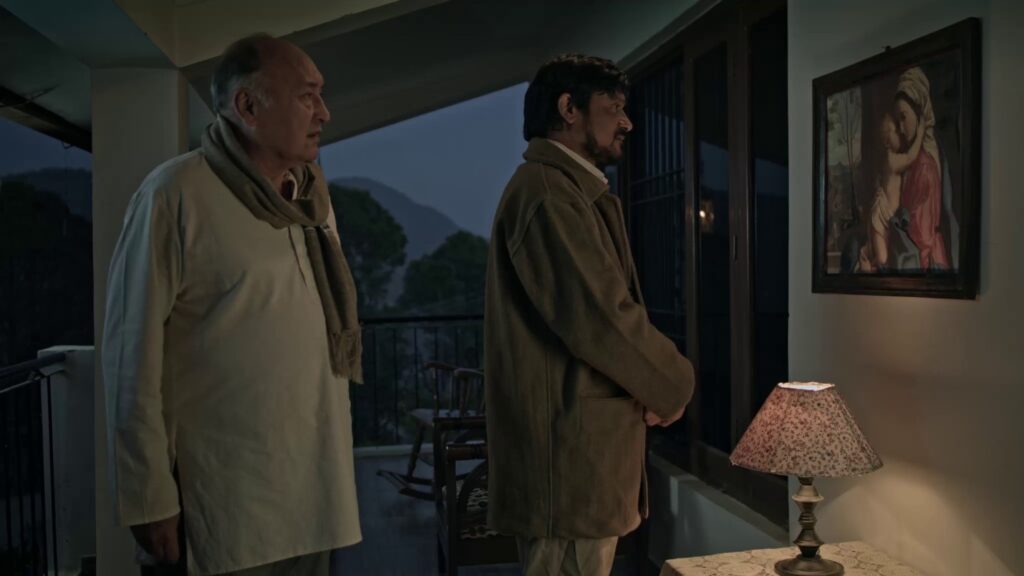 "Although the film is set between 1960 – 1980, the period facts, people, artifacts, props, costumes, etc; had to be seen as something living and breathing. The effort was to create a sense of timelessness. The stillness and the calm the locations in the mid-ranges of the Himalayas had, gave a feeling of this timelessness and universality."
Susant graduated from the Film and Television Institute. His directorial career spans over thirty years of notable films such as Nischal Baadal, Indradhanura Chhai, Biswaprakash, and Dharini. His films received acclaim at various film festivals such as Oberhausen, Cannes (Un Certain Regard section), Sochi, Moscow, Rotterdam, Montreal, Cairo, Shanghai, Singapore, Paris, IFFI, MAMI, and MIFF.
It would never have occurred to me that the film was set in an earlier era. The story is a tale as old as time, and yet has a freshness to it that made it believable either way. Whether Josef – Born in Grace took place in the 1900s or the post-millennial world, it didn't show. The creators couldn't care less about the time in which the events took place. All they wanted was to create a picturesque life
Ashok's views were no different from his cousin which explains his passion for as well –
"I am a very simple man who likes to explore the conflict between instinct and reason as well as the value of human relationships. Life has given me so much that I felt that I should give something back for it. Hence, I thought I would start with a tribute to my father by putting pictures into his story. We are presently writing another screenplay based on another of his stories once again based on human relationships. It relates to a woman's conflict between her need for a career and her passion for art."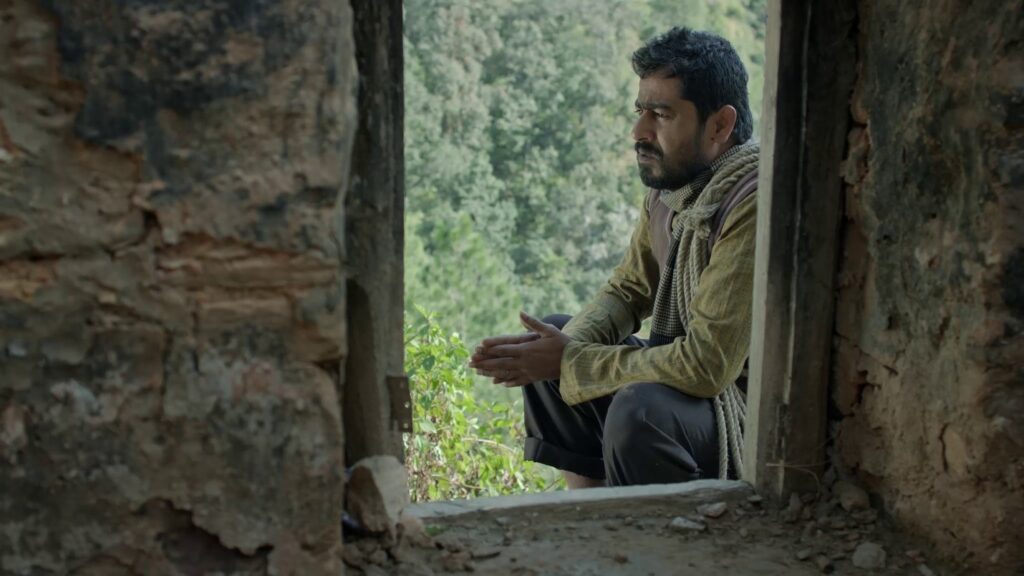 Speaking of women, I had to ask him about the lack of central female characters in this movie (the characters of Dona and Rajula are simply tending to the male protagonists). One of the characters that piqued my interest was Josef's mother figure. From the moment we see him, Josef is an orphan, but his obsession with his absent mother is insurmountable. Although we don't see her onscreen, her presence is deep-rooted within the narrative through Josef's various monologues-
"While the film does not have a central [female] character, one has to understand the symbolism of Rajula's role. If you recall that when questioned by Father O'Hara as to whether the child is his, Josef replies "it is God's Child". This subtly links her to Mother Mary. This is further amplified by Father reciting Ave Maria. Thus her role is central to Josef finding a purpose in life."
Religious symbolism is prominently featured in the film, and Ashok reinforces that through his insistence that, "It [the movie] symbolizes that always from the ruins there is a fresh beginning. This is the circle of life."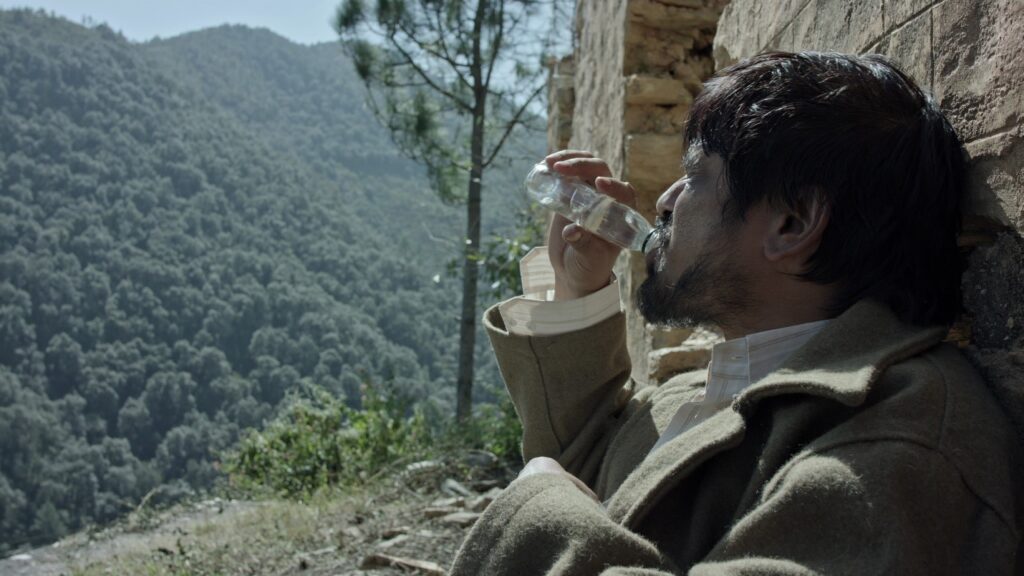 This comes at a critical time in the history of our universe. With the world shifting towards a new normal, a post-pandemic reality has shifted all that we took for granted, with its immersion in nature and deep focus on emotions and compassion, Josef – Born in Grace sounds more relevant than ever for our modern times,
"This film was shot and completed before the pandemic. However, the pandemic has made the world look back and reflect as to whether the present pace of life is sustainable. The movie is paced in a way that reflects the times and the innocence of the period. There is a haunting beauty that is captured in detail and delight – as one sees Father O'Hara go about tending to his patients. At home, his caretaker, Maularam, helps the priest look after Josef, a baby who was abandoned, a baby that O'Hara finds and brings home."
Josef – Born in Grace is by no means a lazy film, it is not made for fans of Hollywood or Bollywood, but dreamers who immerse themselves in the film experience through the lens of someone else. Think of Jim Jarmusch meeting Ritesh Batra and you get yourself a film about faith, humanity, forgiveness, and acceptance. I recommend Josef – Born in Grace to those still willing to dream in a heartless, uncertain world.