Book Review Revelations – BRR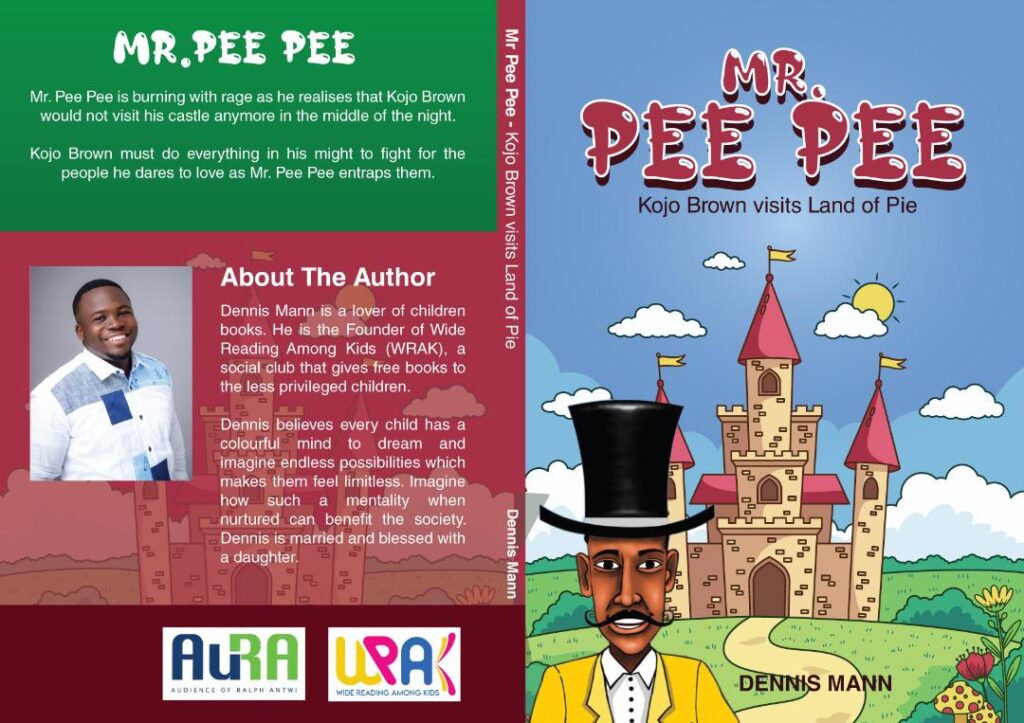 Book Title: Mr. Pee Pee
Book Author: Dennis Mann
Hello Reader,
Let me take you on a roller coaster ride through the memory lane of BRR journey. Thus, some weeks ago I re-established communication contact with Mr. Dennis Agyeman, popularly known by his professional pen-name Dennis Mann. Apart from his career as an author, he's a reputable Banker with in-depth knowledge about the financial sector coupled with the world of Forex Trading and the Crypto-System spheres across the globe. Undoubtedly, he's been described and identified as a man of compassion with heart of generosity as well as integrity. He's such a brilliant devoted and committed Christian man with Godly character in most of his inter-personal business dealings in both the creative writing and money-making financial sectors, be it local or global.
My first time phone conversation with him commenced when I was in Takoradi, Western Region of Ghana, thus a couple of years ago whilst the Manager of Amanful Digital Library & Learning Arena which is abbreviated ADLLA. If my memory serves me right, someone came to study and research at ADLLA then upon conversation his name came into equation so I had his phone contact number. Indeed, it about six years ago! Aside, thankfully going through a note-book I found his contact number and discerned right away to get in touch with him. Of course, his invitation to Prayer Breakfast and Business Networking program organized at Pleasant Place Church in Spintex, Accra brought about positive thoughtful, insightful and delightful conversation on the aftermath. It's heart-warming and welcoming moment bring with his better-half and kid onboard his car. Oh, once again, am so grateful and thankful for the lunch which subsequently became my dinner! LOL, I can't forget the book club reading and speed-dating event we attended over the weekend at seemingly garden-like venue of Dzorwulu in Accra, Ghana (West Africa). It's a whole new experience for me, as a couple of Vlog 233 and other interactive video was recorded whilst there and onboard his car to and fro the event place.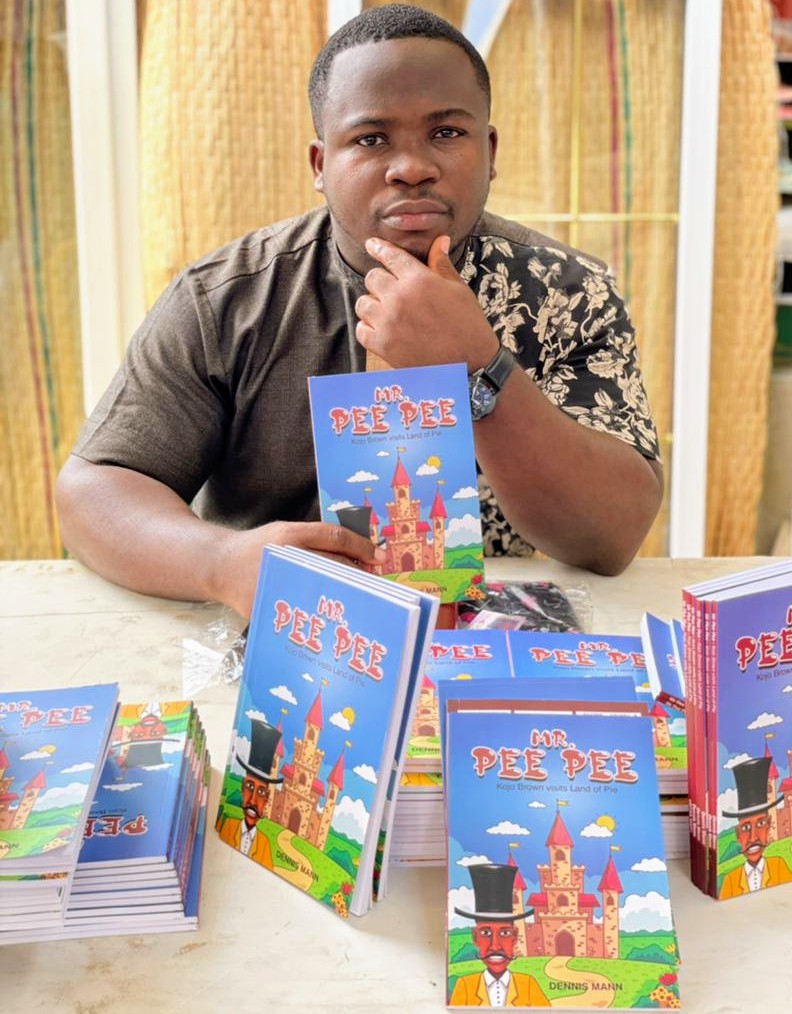 Quite significantly, in this writing as Arti-Blog I bring you the Book Review Revelations – BRR which I spent about two weeks reading and recording his maiden kid's book titled Mr. Pee Pee even by posting and promoting on our People Of Extraordinary Talent – P.O.E.T Africa Whats-App group-platform. Factually, it one of the best kids book I've ever done Read Aloud Session – RAS on. The following happens to be three (3) reasonable personal professional observations in relation to Mr. Pee Pee and characters he out-lined in the chapters of its contents. I. Easy-To-Read (ETR), II. Easy-To-Understand (ETU), III. Easy-To-Buy (ETB).
Easy-To-Read (ETR): Factually, it's in clear simple every-day English sentence and easy to read in terms of word pronunciation. Beside, soft diction for kids growing their vocabulary to the mind's absorption. Of course, pages and chapters to make the whole book easy to read by children.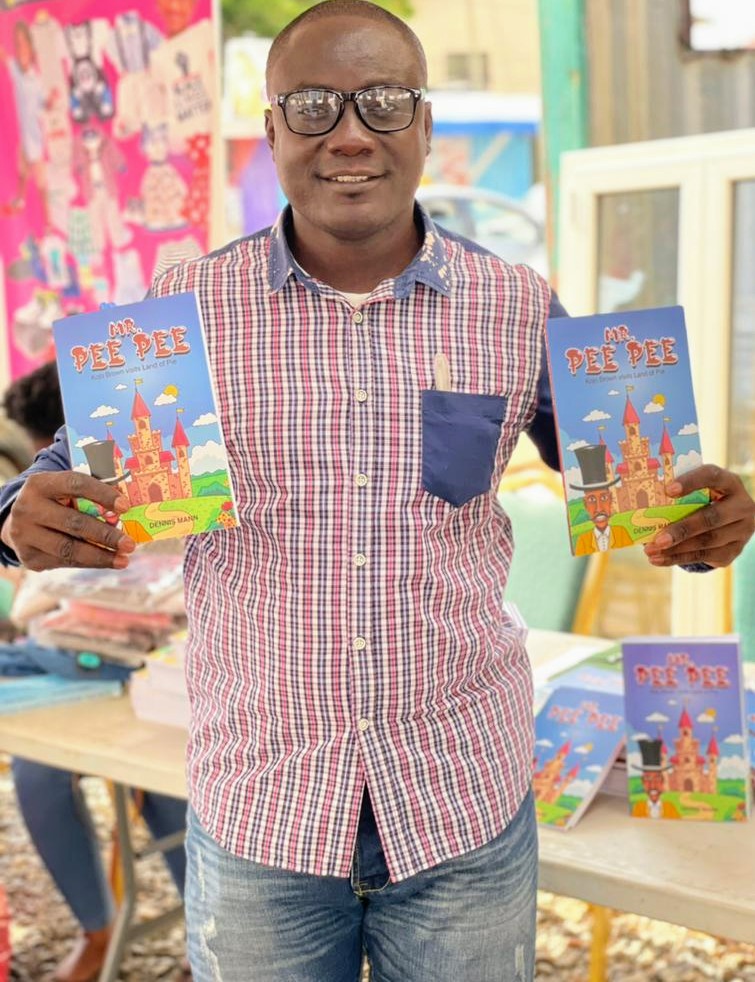 Easy-To-Understand (ETR): Definitely, it's so lovely to fathom in terms of understandability. Thus, in view of how characters and images show in the pages to bring about it understanding being prime purpose of author Dennis Mann. Come to think of reading suspense, it's equally easy to capture and picture with imaginative thought processing revelations to understand.
Easy-To-Buy (ETB): Affordably, it's not expensive to get in terms of purchasing price being such a beautiful kid oriented book with nice pictorial chapters. I recommend and suggest that you get a copy or copies to your child, friend and families. Kindly, use the following Amazon web-link to buy online: https://www.amazon.com/Mr-Pee-Kojo-Brown-visits-ebook/dp/B096HNK4N3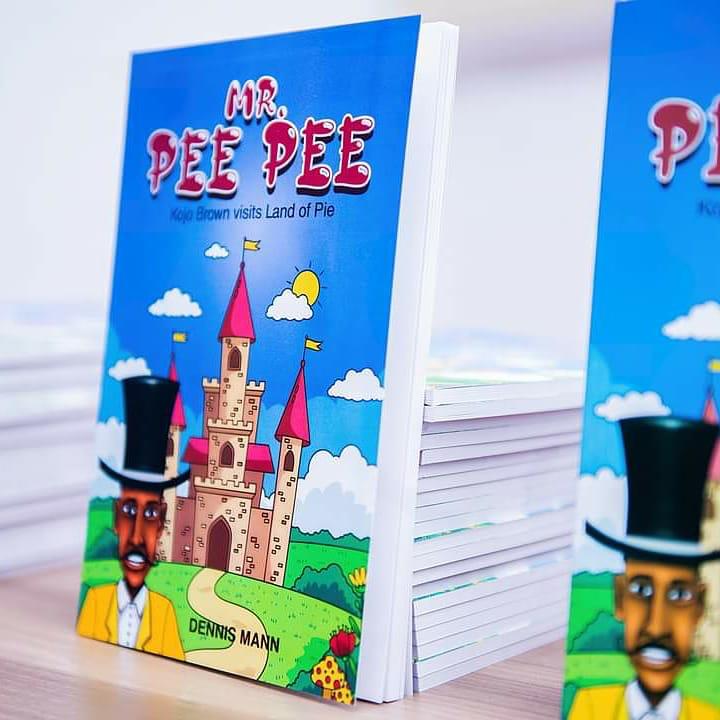 It's worthy to state in this Arti-Blog that Dennis Mann has good vision and purposeful mission for kids in Ghana and across the globe. Hence, he's the Founder, President and CEO of Wide Reading Among Kids – WRAK non-governmental organization which seek to inculcate the habit of reading among kids in various communities in Ghana as well as across the continent of Africa and beyond. It also hopes to have Patrons and Partners come aboard so as to carry-out its literary charitable functions, thus donation of books to rural kids of school going age.
Facebook Page: Wide Reading Among Kids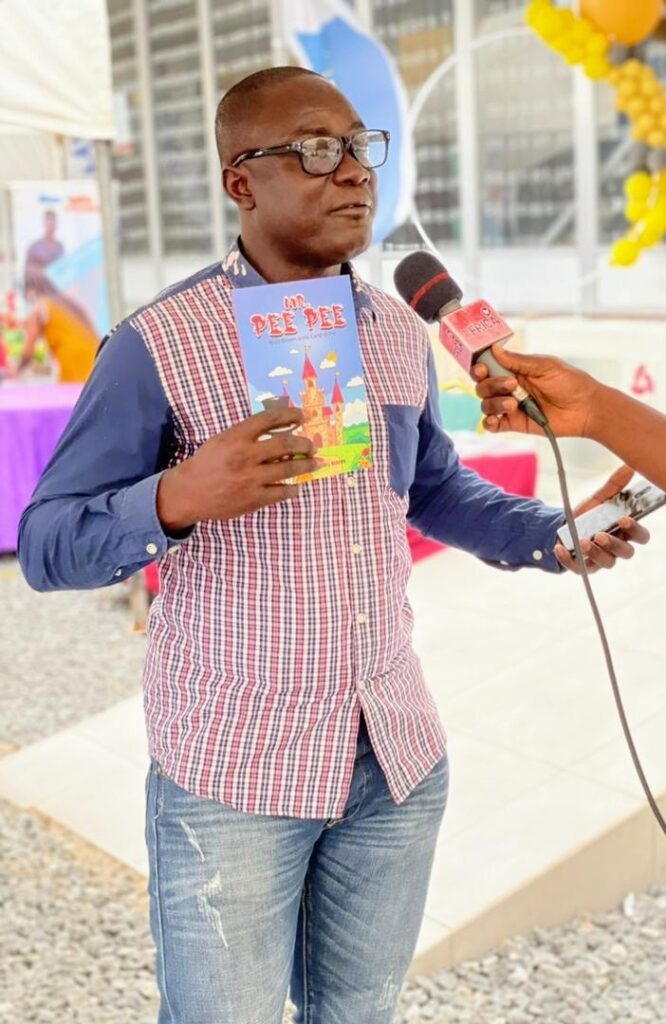 Kindly, get in touch with the Author via below contact details:
Email Address: authordennismann@gmail.com
Phone Number: +233 247 654 113
This Book Review Revelation as Arti-Blog written by Ike Boat (Synchronized Chaos International Magazine) Contributor & Promoter In Ghana, West Africa. Email: ikeboatofficial@gmail.com Whats-App Contact: +233 267 117 7700, Alternative Number: +233 55 247 7676