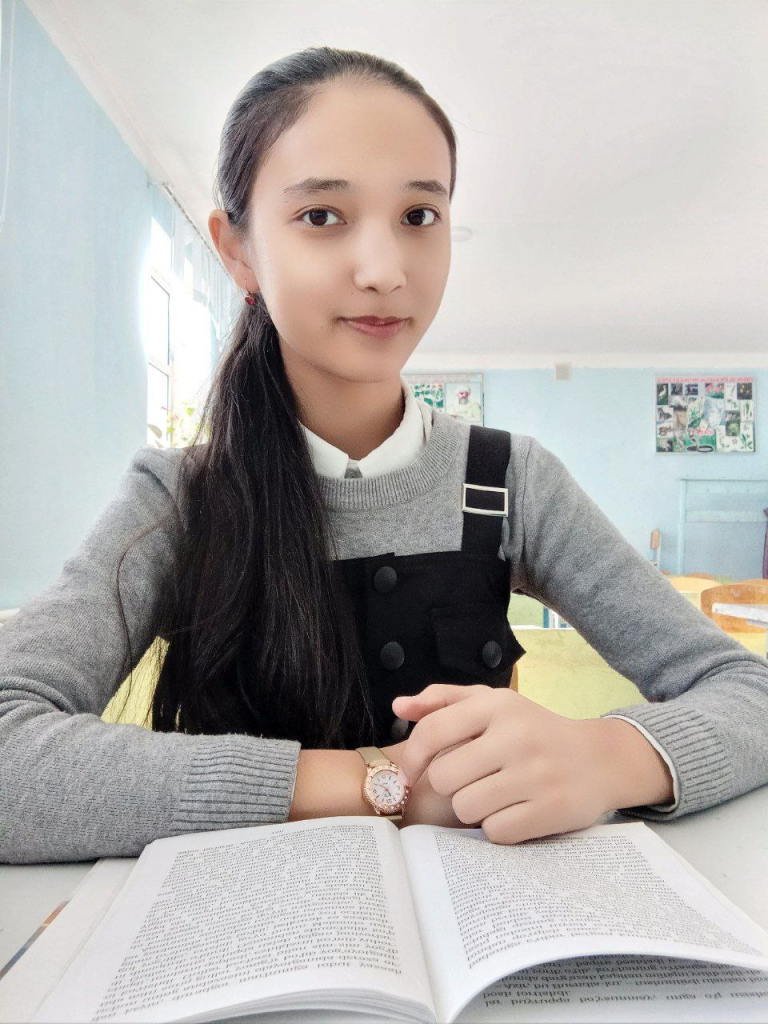 Spring
You are the season of youth, this world will bright,
Fields live in a green world,
I sing for you, pen in hand,
Bring joy to hearts, spring!
Bring confidence to hearts, spring,
Bring peace and harmony, spring,
Come and pick the flowers of goodness, spring,
Bring happiness and joy, spring!
When the apricot blossoms, these gardens are white,
The mountains are full of crimson tulips,
This spring leads to sweet dreams,
Spring is the bride of the seasons.
Aminova O'g'iloy is the daughter of Holmurod, 8th grade student of general education school No. 45, Tortkol District, Republic of Karakalpakstan.