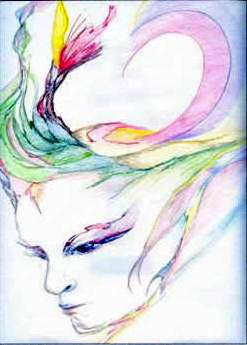 NIGHT DREAMS


I am the night 
that was 
the day.
Either way 
breathing grass
verdant covering where
earthworms squiggle
in encrusted dirt far below 
succotash seams  
subsumed in pine needles. 
Time's strands  
branches dripping   
their needles
the hair of time 
around which 
I'm bound 
to the gory 
glory of 
nightfall
where earth's hair 
sprouts in darkness
in the blackness
seeming still 
yet alive 
with creatures. 
Enveloped
then dissipated
I inhale the moon
bringing
day.