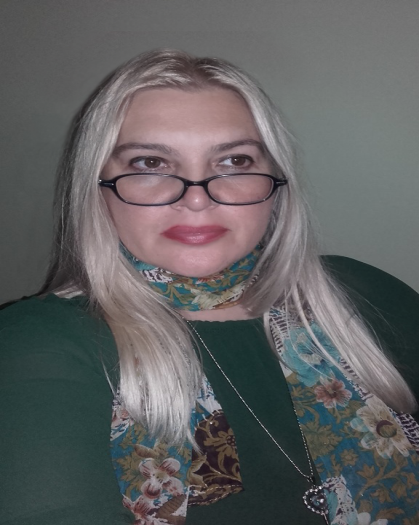 2. KUĆA I TI

Zakači kaput tuge u ormar,
iznošene grešne potpetice stavi u cipelar 
sa ostalom pocepanom obućom,
čaršav i sve na krevetu što je upijalo
sve tvoje neprospavane noći 
iznesi na sunčev zrak zaborava.
Potom svoju suzu urami u drveni okvir 
i postavi iznad kamina 
da je toplotni zrak pusti na slobodu, 
onda kada dođe vreme.
Uđi u dečiju sobu i seti se sebe tako male i bezbrižne. 
Uzmi platno bele boje i obmotaj se 
u više slojeva odvojenosti, 
raspusti dugu kosu da miluje tvoje telo.
Stavi ploču The Beatles-a u stari gramofon i pevaj uz daire,
izađi iz kuće čiji nisi vlasnik,
sama si je stvorila misleći da ti pripada, ali ne.
Ti nemaš dom u svetu prolaznosti.
Spoznaj Njega i prizivaj odricanje 
i pleši da prizoveš nebesku ljubav.
Cigle se otapaju u crveni prah od plesa,
a ti u ruševinama spoznaješ svoj mir
i shvataš tek tada da je tvoja kuća bila 
gvozdeni kavez koja ima izlaz.



2. THE HOUSE AND YOU
 
 Hang the coat of sorrow in the closet,
 put the worn sinful heels in the shoebox
 with other torn footwear,
 sheet and anything on the bed that was absorbed
 all your sleepless nights
 bring out into the sunshine of oblivion
 Then frame your tear in a wooden frame
 and place above the fireplace to
 let the heat ray set her free
 then when the time comes.
 Enter the children's room and remember yourself so small and carefree.

 Take a white cloth and wrap it around yourself
 in multiple layers of separation,
 let your long hair down to caress your body.
 Put a Beatles record in an old record player and sing along the     tambourine,
get out of the house you don't own,
 you created it yourself, thinking it belonged to you, but it didn't.
 You have no home in the world of transience.
 Know Him and invoke renunciation
 and dance to invoke heavenly love.
 Bricks dissolve into red dust from dancing,
 and you find your peace in the ruins
 and you realize only then that your house was
 an iron cage that has an exit.