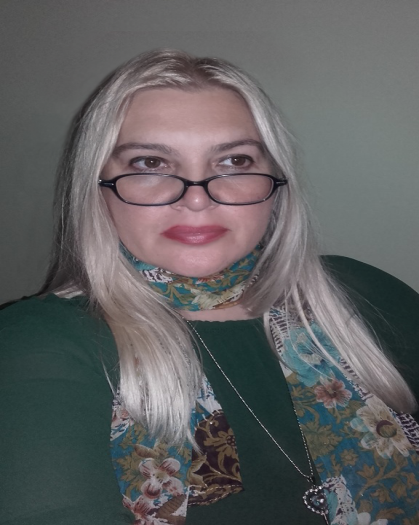 LONGING
The whole world stopped in my eye, the most remote areas of untouched sandy shores and wild horses, everything unknown is known to me. I lost myself in searching for and approaching distances, so that i distanced my self farthest away from my self.
DANCE MAYA
Do not run ahead of your body with either mind or heart,
don't believe in fairy tales that are a creation of illusion,
your step has clear coordinates
Dance Maya only for God's eyes.
WORDS
Words can hurt, words can lift you up and comfort you, but only words in the form of prayer can set the soul free.
Maja Milojković was born in 1975 in Zaječar, Serbia.
She is a person to whom from an early age, Leonardo da Vinci's statement "Painting is poetry that can be seen, and poetry is painting that can be heard" is circulating through the blood.
That's why she started to use feathers and a brush and began to reveal the world and herself to them.
As a poet, she is represented in numerous domestic and foreign literary newspapers, anthologies and electronic media, and some of her poems can be found on YouTube.
Many of her poems have been translated into English, Hungarian, Bengali and Bulgarian due to the need of foreign readers.
She is the recipient of many international awards.
"Trees of Desire" is her second collection of poems in preparation, which is preceded by the book of poems "Moon Circle".
She is a member of the International Society of Writers and Artists "Mountain Views" in Montenegro, and she also is a member of the Poetry club "Area Felix" in Serbia.