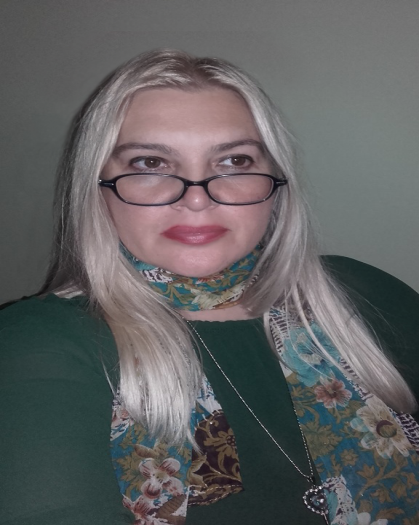 VIOLIN AND ME 

In a bed of red silk 
you lie silent and wait for me.
My view is on the icicles 
which chained the window of my room. 
I look trough glass teeth in the distance to pine forest 
I breathe air with a set, you are here, but it is as if you are not. 
The memory of your sad sounds spoils my soul.
 I watch you in the corner by the fireplace, 
the dust has covered you, and the warmth spreads the smell of the past. 
I hear you in my mind, without touch, and I write a poem about you. 
Wrapped in a plaid robe, I sit in an old sofa,
 I'm afraid these old hands will touch you so I forget who you are? 
That's why I fantasize through a living film as if on the canvas of life, 
your sweet sounds and our sadness that we both share; 
years have passed and I'm still young in mind with you, 
I'm not old... Violino my dear! 


THE HOUSE AND YOU
 
Hang the coat of sorrow in the closet, 
the worn sinful heels in the shoebox with other torn footwear, 
sheet and anything on the bed that was absorbent 
all your sleepless nights bring out into the sunshine of oblivion. 
Then he frames his tear in a wooden frame and placed above the fireplace 
Let the heat ray set her free then when the time comes.
 Enter the children's room and remember yourself so small and carefree. 
Take a white cloth and wrap it around yourself in multiple layers of separation, 
Let your long hair down to caress your body.
Put a Beatles record in an old record player and sing along, with tambourine 
get out of the house you don't own, you created it yourself, 
thinking it belonged to you, but it didn't. 
You have no home in the world of transience. 
Know Him and invoke renunciation and dance to invoke heavenly love. 
Bricks dissolve into red dust from dancing, 
and you find your peace in the ruins
 and you realize only then that it was your house 
an iron cage that has an exit. 


Maja Milojković was born in 1975 in Zaječar, Serbia.
She is a person to whom from an early age, Leonardo da Vinci's statement "Painting is poetry that can be seen, and poetry is painting that can be heard" is circulating through the blood.
That's why she started to use feathers and a brush and began to reveal the world and herself to them.
As a poet, she is represented in numerous domestic and foreign literary newspapers, anthologies and electronic media, and some of her poems can be found on YouTube.
Many of her poems have been translated into English, Hungarian, Bengali and Bulgarian due to the need of foreign readers.
She is the recipient of many international awards.
"Trees of Desire" is her second collection of poems in preparation, which is preceded by the book of poems "Moon Circle". 
She is a member of the International Society of Writers and Artists "Mountain Views" in Montenegro, and she also is a member of the Poetry club "Area Felix" in Serbia.