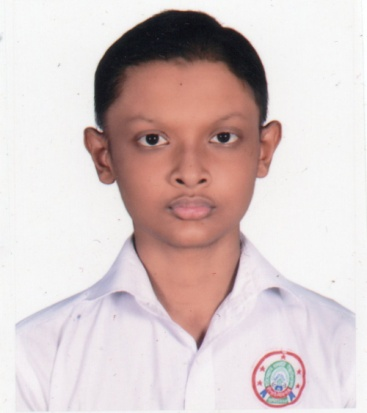 FRIENDSHIP IN WAR

THIS IS A STORY OF A WARRIOR MEANS ABOUT A FREEDOM FIGHTER, WHO WAS IN THE MOHIUDDIN JAHANGIR'S TEAM.

The day was 12th December 1971. Yes this is a story that was happened in the liberation war. A warrior named Abdul Motin was eating his food after two days because the supplies were off for two days. Suddenly their captain Mohiuddin Jahangir came and told them:

Mohiuddin: Hey my brave warriors, there is a good news that our country is almost independent but we have to kill Pakistani enemies to free Chapainawabganj.

Mokshed: Yes captain we will!

Kinu: But captain, we don't have enough resources to fight.
Mohiuddin: Yes, I already sent a message and I think the recourses will come soon.

Motin: Inshallah captain, Joy Bangla.
Mohiuddin: Joy Bangla

After that day the freedom fighter team of Gazi Rahim Uddin came and said,
Rahim Uddin: Hey, Mohiuddin, your team can't fight against the Pakistani army. Please give the opportunity to us to free Chapainawabganj.

Mohiuddin: NO! Rahim, I know my team is not as powerful as your team but we have enough mind power and confidence to beat them.
Rahim Uddin: Ok, but you have only the next day to prove your team. If you can't, my team will smash them.

Mohiuddin: Oh! my warrior brother.
On that 13th December night there was a meeting with Mohi Uddin's team that how they could attack next day.

Mohi Uddin was briefing the plan:
Mohiuddin: I and Mokshed will remain in the front and we will always fight to make them surrender.  Then Kinu will throw bomb if there were any barracks or barricades. Got it?

Mokshed: Yes, captain.
Kinu: Yes, captain.
Mohiuddin: Now Motin, Karim and Hakim will cover us firing.

Then Mohiuddin made 10 teams with these patterns and they started to go with the street of Mahanada river because the Pakistani base camp was situated at the other side of the river.

Now that was the war time, Captain Mohiuddin Jahangir was walking and saw the base camp but suddenly there was an artillery attack and captain shouted "attack down''. Many of them jump to bunker. 

The enemy was informed that they will attack and they were ready. But Mohiuddin was a very brave man. He took a machine gun and firing to the enemy, he does not have the fear of death and his partner Kinu was throwing bombs and destroy the bunkers with
Mohiuddin. 

But then the Pakistani military started firing rapidly with their modern
weapons. Suddenly a bullet hit to the head of Mohiuddin Jahangir and he fell down. The captain was down and the team was like a boat without a controller. Suddenly an artillery blasts beside Motin. 

He jumped in the bunker but when he stood and looked that he was
surrounded by four Pakistani army and he couldn't fight with them because he had a rifle which could only fire one bullet in one round. When he was on the corner of the death, his best friend Mokshed saw it and he had a machine gun and he fired rapidly to save his best friend's life and his accuracy saved Motin. The war finished after 30 minutes. Mohiuddin sacrificed his life to free Chapainawabganj. 

The next day the team of Gazi Rahim Uddin came to fight and won the battle. And finally, on the 16th of December, 1971, Bangladesh officially got their independence.

We lost a hero just two days before the independence.

N.B: The story was inspired by a real story about Motin and Kinu is my grandfather.

Fahim is a student of grade 7 in Harimohan Government High School, Chapainawabganj, Bangladesh.