Welcome, readers, to December's issue of Synchronized Chaos International Magazine. This month we look at the 'ancient forests', the large systems and forces which shape life and history.
Most of what affects our world started long before our lives began, and will likely continue for millennia afterwards. We see this with Dr. Matt Fillingim's lecture on Martian magnetic fields, atmosphere and climate at the Chabot Space and Science Center (Oakland, California) described in review here by Cristina Deptula.
Dr. Immanual Joseph's novel Brahma's Maze, reviewed by Bruce Roberts, casts a man's quest for revenge after losing his family to murderers as a mythical contest of good and evil, a tale as old as time. Ryan Hodge's new Play/Write column deals with the heroic quest within video games, how players choose their values and attributes and the kind of characters they will become within a world designed by the game's creators. Hodge suggests that this dynamic more closely resembles real life, as we have more control over our actions than our circumstances.
Elizabeth Hughes' monthly Book Periscope column reviews novels that draw upon age-old themes: family secrets, self-discovery, friendship and loyalty. A final title, Dr. Loretta Breuning's I, Mammal, explores the neuroscience and brain chemistry common to humans and other mammals that helps to explain what we commonly refer to as 'human nature.' Ayokunle Adeleye exposes government repression of journalists within his home country of Nigeria, a social injustice which, although all too common in the past and present, is hopefully not an intractable part of human society. And Gary Berg illustrates the long shadow of historical oppression in his piece where a continent still grapples with the Holocaust.
Some contributors speculate in their pieces about issues of life, time, memory and history. Dave Douglas describes a weekend that passes more quickly than he intends, showing how our experience of time, and other aspects of life, can be subjective. Harmony Wicker highlights the tension between storytelling, public images and reality, highlighting the pressure on people in the public eye to enact in real life the narrative viewers expect from a story. Lino Sanchez questions whether historical memories are crucial for our identity or simply a hindrance in his fable about the last elderly Americans on a spacecraft to a new home. Charlene Spretnak, in her book The Spiritual Dynamic in Modern Art, here reviewed by Kahlil Crawford, asserts that the finest, truest art draws us out of ourselves into a larger perspective.
Andrew Condouris relates the existential worries a retired calculus teacher experiences when he confronts a dead or sleeping fellow traveler in the road. This surreal piece illustrates how uncomfortable we get with stasis, with someone not changing or not taking action of some sort. Much has been said on the natural human fear of change, yet there is also often concern or judgement for those who seem too sedentary or unproductive. Great spiritual traditions teach that life has intrinsic value regardless of how much someone works or produces, and we live with this psychological tension as we navigate life.
To some degree, change, growth and rebirth are a part of life. Plants and animals reproduce, the earth rotates anew around the sun every year, and the rain falls, allowing new leaves to bud on old and barren trees. Several of our contributors' pieces seem like new leaves, going forward with life regardless of the past.
Anna Geiger brings out the awkwardness and hope of young crushes in her poetry, in a piece as rich and detailed as her other works that describe the claustrophobia of grief and the grime and dirt of poverty. She illustrates here that while life is full of loss and ugliness, it is also full of renewal and innocence. B. Diehl also writes in the voice of an adolescent or young adult, discussing young love, self-discovery and the desire to add one's idealistic voice to critique society's powerful. Creating serious poems with attention to craft that deal with these topics makes the statement that this material and this stage of life is a worthy topic for writing and consideration.
Halima bint Ayuba comments in a stylized piece on the process of making ceramics. She urges creators of pots and bowls to sculpt wings and feathers into the clay, providing lightness and balance to the solid material. Her other pieces comment on the fragility of relationships, how easy it is for people to simply miss each other, and on the complex and full life that goes on within darkness.
Clara Hsu's new poetry collection The First to Escape, as reviewed by Christopher Bernard, explores themes of renewal, youth and deep love through a gentle, unassuming voice. G.K. Brannen celebrates the beauty of a vintage muscle car and the creative process of restoring such a vehicle. Deborah Guzzi's poetry evokes San Francisco's landscape of colorful Victorian painted lady houses and the pain of lost love and childlessness, and also contains a poetic meditation on sowing of seeds and children.
Luis Romero, in his motivational book You Are the Opportunity You Were Waiting For: The Philosophy of Success in 21 Timeless Principles, takes old ideas and recombines and recasts them into new thoughts. For example, self-analysis shouldn't become an excuse to sit around and do nothing useful, and guilt itself has no moral value unless it motivates specific positive behavior change. He combines thoughts on personal behavior with advice for national and fiscal policy, thus creating a consistent worldview that can be applied at smaller and larger scales.
Ayokunle Adeleye also deals with another 'new leaf' in his second essay, which outlines his gripes with the cell phone plans and service available within Nigeria. He shows that he can pontificate just as well about personal issues and day to day thoughts as he can advocate for larger positions such as freedom of speech and the press.
In the end, both small scale, ordinary issues and large cultural and physical dynamics are important, because both play vital roles in our lives. And we encourage you to revel in the craft and poetry of this issue, along with contemplating the philosophical insights of our contributors.
Announcement from our partner Rui Carvalho: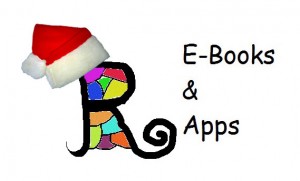 *** If you are a writer or a poet and dream of showing your work to the world, then we believe we have the best of opportunities to share with you.
For a small donation you can have your book presented as an e-book app for Windows Phone, Windows, Android or Kindle.
Details are the following:
Windows Phone, Windows, Android or Kindle with up to 40 poems – (donation 40 USD)
Rui M. Publisher ISBN – (donation 10 USD)
Annual maintenance – (donation 10 USD per year)
Revision of the text – (donation 50 USD)
Another donation can be for song lyrics (any type of music): 
Donation 20 USD;
Part of the funds will go to Rui Carvalho and enable him to continue the work he does creating apps for health care nonprofits and the remaining will go to Synchronized Chaos Magazine.  
Please use the following e–mail: 
ruiprcar@gmail.com
Also, we would like to kindly ask you to inform us if you desire an iPhone or iPad app.
We wish you a Merry Christmas and a Happy New Year!!!!!!
***
Clara Hsu
LATE BLOSSOMS
A review by Christopher Bernard
The First to Escape
Poems by Clara Hsu
The Poetry Hotel Press
134 pp, $18.00
"It is always better, the 'other world'
where each motion is a still frame,
perfectly all right to linger in."
—Cafe Delirium
These lines may stand as a motto for the eloquent collection they encapsulate. We are not here the first, nor are we likely to be the last, to escape into the "other world" embodied in Clara Hsu's poems, where we too can linger, perfectly right in the ever-widening senses of the term. Poems like these are enchantments to spirit us away, partly to help us escape the bitterly real world but above all to give us distance where we can see more clearly that world from which we have, from which we must, escape if we are to breathe, to live. Hsu's poems are both entrance and egress, a welcoming and a bon voyage, a palpable breath of the morning air crossing our way across the white page, embers of candle ash in the snow.
"Begin with sadness that permeates
since the feverish hands cooled
Looking beyond
it must have been the wind"
—Wandering Night
Often the reader will find here a deep joy, sometimes delicately, sometimes wildly sensual; sometimes homey, domestic, calm; sometimes hard, with the earthy candor of genuine love, the deep affection that spurns euphemism. But sadness, the exhaustions of love and the instability of even the most modest happiness, also has its rights, to say nothing of its sacraments.
There is the questing for the self, that elusive necessity of being:
"the dreamer
doesn't know it is she who commands
the dream to appear. It is she who has
been wishing. It is she whose wish takes
form tapping code into the great
unknown. It is her words…."
—Wandering Night
Scarred Flesh
Grease is everywhere: on the chassis, on the floor, the broken drive-line lying at an awkward angle beneath the tranny. The split skin on the knuckles – grease is everywhere. Dirt, grim, and an endless stream of cuss words; all come into play when a rebuild is ordered on a Dodge Super-Bee Hemi; the muscle car: big, bad, and fast as hell. The big Hurst V-Gate In-line 2: a High Pistol Grip speed shifter for a perfect hookup – pure raw power. It's a bastard to stitch together: lotsa scarred flesh, lotsa greasy-grim – lotsa cuss'n. All power goes to the ground; the four/eleven positive traction rear-end is outa the hole like greased lightning – the G-force – incredible. You fire this puppy up and you're atop a gated two-year old at Church-Hill Downs. All you have to do is hang on for five point seven seconds.
Pure raw power,
dig … dig hard;
You're outta control.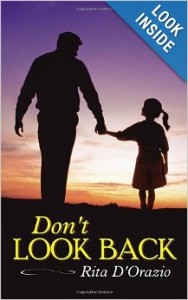 Rita D'Orazio's Don't Look Back is a story that will make you laugh and make you cry. You instantly like and feel for Katerina, she has so much personality and is such an emotionally strong girl, which she needs in her dysfunctional family. Katerina is the youngest of three. Her sister, Simona and her brother Tony are in their teens. Katerina idolizes her Papa and is very close to her Aunt Adrianna, who sounds like someone you would really want to know. Her mother has frequent mood swings, and Katerina is the target when they happen. Simona falls in love with the boy who lives upstairs, but since the family is not Italian, her mother has a meltdown and kicks the family out.
The mother introduces Simona to Mario in hopes that they will get married. The priest and Mario's father says things will go very well for their family if Simona marries Mario, who is gay. Then Katerina and her mother have to fly to Italy due to a death in the family and everyone says that Katerina looks like she is Cosmo Balducci's daughter. She asks her mother who that is and her mother claims not to know him. When Katerina and her Papa go to California to see Simona, her father goes to see his cousin. That is when things turn really bad. Buy Don't Look Back and find out what secrets are hidden in the family closet. This is a great story that will keep you on the edge of your seat page after page. I highly recommend this book! Happy reading!!
Don't Look Back is available on Amazon here: http://www.amazon.com/Dont-Look-Back-Rita-DOrazio-ebook/dp/B00AAOD8ZA/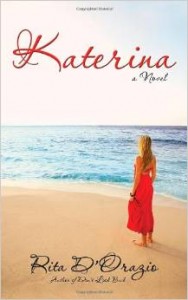 Katerina is the sequel to Don't Look Back by Rita D'Orazio. This book will captivate your interest until the very last page. It opens with Katerina and her grown daughter Valentina at the 50th anniversary concert of her beloved, favorite band, the Beach Boys. Then she goes on to tell the years leading up the this moment. She finds out her Papa is not her biological father. Her mother does not want anything to do with her as if it were her fault. She and her Papa move to the apartment above theirs in the house they own. Her sister Simona goes to California to be with Barry after she recovers from trying to commit suicide and the miscarriage she has.
Katerina meets Stefano, the boy she knew from Italy, at an architecture convention in Las Vegas. She and Stefano get together and develop a relationship together. She becomes pregnant with Valentina and they get married. They have many years of happiness, then Stefano is diagnosed with testicular cancer. There are many things that are not brought to Katerina's attention until after her husband has passed. Then secrets are revealed. Buy Katerina today and find out all the twists and turns that come her way. It will make you laugh and cry, and also cry tears of happiness. What a beautiful love story! I am sure you will enjoy this book as much as I have. Happy reading!
Katerina is available on Amazon here: http://www.amazon.com/Katerina-Rita-DOrazio/dp/1600479227/
The Adventures of Bruten and Tommy: The Secret of the Portals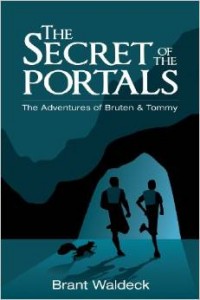 What a fun story Brant Waldeck's The Secret of the Portals is! It is the absolute perfect gift for kids ages 7 and up. The story is about two friends, Bruten and Tommy and Tommy's Uncle Ron. Uncle Ron has been telling them stories of world's in different dimensions for years. Then one day Uncle Ron has Branford a talking squirrel take Bruten and Tommy to the portals to see what kind of treasures they may contain. Uncle Ron has ulterior motives for what they may find in the world's. Branford has lived with Uncle Ron for many years but came from Squirrel World, where all of the Squirrels talk just like humans. This would be a great book for kids to get lost in their imagination in Squirrel World, Minitopia, Stone World and more. Buy this today and sit with your child while you read this delightful story together. It has adventures and fun in every page. I absolutely adore this book. Happy reading!!
The Secret of the Portals is available online here: http://www.amazon.com/Secret-Portals-Adventures-Bruten-Tommy/dp/1480030562/
 I, Mammal: Why your Brain Links Status and Happiness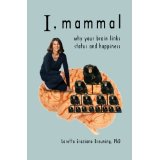 Dr. Loretta Breuning's popular science work I, Mammal is a very interesting and well researched book on how the brain links status with happiness and how the feel good chemicals in the brain play a part in it. The more status a person has achieved the more feel good chemicals are released and the happier the person is. The book compares the brains of humans and their happiness with the brains of other mammals and their happiness and survival. This book is perfect for someone who is interested in how our very complex brain works. Happy reading!
 I, Mammal is available online here: http://www.amazon.com/Mammal-Brain-Links-Status-Happiness/dp/1941959008/
Between the Stingers
Trust, like a pitiless whore-master, grins
as between the sheets and at my breasts, he suckles.
Though Cupid lauds' the joy, I feel only stings.
The manic moon shivers to shriek-like violins
as trusting seed is split and son-less my knees buckle–
mother-less street urchin blanched, impatient, sin.
In sympathy the sun pales night's mood swings
seeking to caress and hold with a fractured chuckle–
love's exhausted, and misspent, ripening lingers;
the dying day and I, cry of might-have-beens.
My ivory hands are icy white, my bleeding knuckles
trust like a pitiless whore-master grins
though Cupid lauds' the joy, I feel only stings.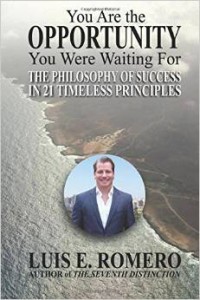 — Cristina Deptula
Luis Romero shares thoughts that go beyond the average professional motivational guide and cause readers to evaluate their lives. For example, he points our the difference between the deep joy that comes from being at peace with ourselves, living out our values, and momentary pleasures that can become addictions. And the need to harness guilt as a motivator for positive change rather than just getting stuck with that sense of regret.
His tone is simple and earnest, conveying insights in a set of observations, each about a page or two long. The ideas are very accessible for a quick read, but I know I would benefit from deeper consideration of all he has to say.
Some of the phrasing can be slightly awkward, likely due to English not being Mr. Romero's native language. Still, readers can grasp the points of each chapter without too much trouble.
The author relates that he came to these realizations after a deep study of both ancient Eastern and Western philosophy and modern business and psychological insights. I was very interested in his thought process here, why and how he came to the conclusions that he did, and would have liked more background here. The distillation of past and present wisdom is certainly ambitious and admirable!
Overall, this is an accessible and thoughtful read, with many points expressed in fresh, original ways. Much worth considering here, and I would recommend it.
Luis Romero's You Are the Opportunity You Have Been Waiting For is available for purchase here: http://www.amazon.com/You-Are-Opportunity-Were-Waiting/dp/0988692678
As people continued to move through the base corridors, there arose a public disturbance concerning two elderly men who were known for spending their time cooped up in a corner. The reason for their stationary lives was a mystery to the population.
"At last we are free! Humanity is free from all that plagued us before we took to the stars! I might have not seen it then, but now I do! We need nothing other than the means to survive. All the want, power, and corruption, we are free from it. All is perfect! Can't you see that?" said one man to the other.
"This? What, living inside a bubble on a planet that moderately meets our needs? We have lost all connection with what makes us human. Let's preserve this!" The other man contested, this one with longer hair.
"And for how long? It's just us two right now. We tried to spread our message. We tried to pass on our ideas and beliefs to this new generation. We tried to save America, but we failed. It's over. America is over."
"Don't you dare say that! They have corrupted you! You are confused!"
AWAKE IN THE LAND OF DARKNESS
            by Andrew Condouris
            It was good up there in that tree. The birds hovered and landed on the top branches. I went there most days before school. And from up in that tree I watched what happened every day on the road. And what happened every day was these two gentlemen passed each other on the road. They didn't look that different, these two. They were two different men but they didn't really seem that different. If they switched places for a day, it might not cause that much of a mess.
            They never said anything to each other. Not even a nod of recognition from either one. But on this day, one of them stops. He stops and stands still. A statue. It is like he has always been there. The other man came along. He was a teacher at my school. I didn't know his name, but I had seen him in a classroom at school. This other man, this teacher, came along up to the frozen man and said things to him. He wanted to know why the stopping. I did, too.
            I should go down, I thought. But I might be dreaming right now. And if I leave the tree, then the dream might end. I could hear the voice of the teacher pretty well. He didn't stop asking the frozen man questions. The asking was him, you might say. He was not a good person, this teacher. Something in the way he spoke, like he was not alive and breathing. As though he'd said the words before a thousand times. As though he had rehearsed all of this before. Like an actor. A bad actor.
The Lost Weekend
He celebrates on mountains
And swims in the valleys
He dances on rooftops
But drowns in the alleys
He remembers the view
But forgets what's below
He envisions what could be
But he struggles to know
It's an unsolvable puzzle:
He sees me in this dream
As I trip on fractured pieces
During my weekend routine
It's always half-full
When it's going down
Yet, it's only half-empty
Waking nowhere midtown
I struggle to celebrate
During the dawning hour
About to lose another week
Like the two days prior
He's back once again
Feeling quite complete
Celebrating the moment
Or is it, my defeat?
Harold Picked a Winner
Standing in line at a Starbucks with you
after a night of uncharacteristically heavy drinking ––
scotch on the rocks and Jägerbomb-dessert.
Your friends are with us and keep talking about
how your one sorority-sister has a big nose
and looks a bit like Squidward from SpongeBob SquarePants.
But with you by my side, I don't mind the gossip.
I don't even mind that the cashier is openly picking his nose;
I don't imagine brownish-green boogers, floating in my latté.
So long as you're laughing, I feel just fine.
There's just something about you, sweetheart.
I saw it last night, and even now, when I'm sober.
It's like your smile has a sound
that fills my inner-demons' ears ––
and they can't even hear when the summoner calls.
While standing in this line, I don't mind it's slow pace.
I'll stand here all day long, listening to you laugh
at your friends' cheesy jokes (stolen from Twitter
or some popular movie about college partygoers).
The line moves up; it's almost our turn.
And the cashier –– "Harold," according to his nametag ––
is still digging for gold (or maybe itching his brain).
I look back at your face ––
such little makeup, such natural charm ––
and I take out my wallet, happy to pay
(despite my usual reluctance to spending).
***
At the register, Harold just picked a winner.
And for once in my life,
maybe I did, too.

-Ryan J. Hodge
For someone who enjoys a great story, is there anything better than a narrative that engages you from the very start? Imagine a world so rich you can almost smell the scents in the air, a delivery so clever it forces you to think in a way you never thought you would. I'm Ryan J. Hodge, author, and I'd like to talk to you about…Video Games.
Yes, Video Games. Those series of 'bloops' and blinking lights that –at least a while ago- society had seemed to convince itself had no redeeming qualities whatsoever. In this article series, I'm going to discuss how Donkey Kong, Grand Theft Auto, Call of Duty and even Candy Crush can change the way we tell stories forever.
What videogames teach us about heroism
Understanding what makes a hero and what makes a villain is something that's been impressed upon us since childhood. The hero does 'good', the villain does 'evil'. The hero will save the princess where the villain will lock her up.
While you may see the narrative waters muddied a bit by having a hero with a checkered past, or a villain with a tragic backstory that led him on the path to what he became; it's usually very clear who the author hopes the audience will root for. However, this can create its own set of problems. At times, characters can be presented as so infallibly good or so irredeemably evil, that the audience cannot even relate to them.
In The Hunger Games (Suzanne Collins, 2008), 'proper' society has found it acceptable to pit children against each other in annual death matches and, for some reason, does not view it as a despicable thing to do. Now this is, perhaps, somewhat explicable (the ancient world hosted similar events, after all); but what is more troubling is the fact that many of the 'participants' (whom are chosen at random) are not only adept but eager to be thrust into mortal combat –going so far as to mock those who plead for mercy.
This creates a situation where the animosity surrounding the circumstances of the Hunger Games so bogglingly unrelatable, that we as the audience are forced to immediately seize upon the only character who isn't cackling at all the bloodshed. However; what we find in Katniss (as well as a large amount of 'Young Adult' genre heroes) is, despite her 'hero' status, situations are more likely to happen to her rather than because of her. She never truly embraces the culture of the Hunger Games (she fights defensively, she allies with weaker participants, and does not even consider winning the way she's 'supposed' to), yet she still emerges the victor in this violent, decades-old tradition. In effect, she is able to emerge from this harrowing experience wiser, nearly unchanged as a character from the point we, as the audience, met her.
Charlene Spretnak, a stellar literary artist in her own right, has recently unleashed her revisionist tour de force, The Spiritual Dynamic in Modern Art: Art History Reconsidered, 1800 to the present.
   This, Charlene's seventeen-year labour of love, leaves few stones unturned; as she provides us a narrative of modern art history via her personal spiritual prism.
   I particularly enjoyed her treatment of acclaimed earth-body artist/a, Ana Mendieta (pp. 165-6); whose pioneering contributions, though highly profound, were greatly limited by a shortened life.
   The Spiritual Dynamic is about modern art as much as it is about modern people. Nowhere is that more evident than in the afterword, where Charlene's true passion is on full display:
"We moderns have long been slipping into a detached solipsism that shrinks us further into ourselves….but the great works of modern art have never surrendered to it." (p. 204)
   Great writers author great books because they feel burdened to do so, and Charlene Spretnak is no exception; for The Spiritual Dynamic in Modern Art is more than a mere exposé of our collective creative burden..it is an invitation for everyone to join in the lifting. Count me in.
 Crawford's interview with Spretnak: