The phrase 'back to the drawing board' came into popular usage in 1941 with a Peter Arno cartoon in the New Yorker showing engineers walking away from a plane crash as the passengers and crew exited by parachute. The concept reflects optimism, choosing to rethink plans rather than give up in the face of a setback.
This month's contributors return to the drawing board in a variety of ways. Brothers Burt and Dick Rutan, pioneers in experimental aviation, literally went back to the schematics many times while designing and constructing the plane for the Voyager Aircraft initiative, which eventually circled the globe without refueling. As technology industry veteran W. David Schwaderer outlined in his May talk to volunteers at the Chabot Space and Science Center in Oakland, CA, reviewed by Cristina Deptula, the Rutan brothers ended up having to rework not only the Voyager's physical design but also the project's funding sources, time frame, and itinerary. The entire initiative always seemed to be in a constant state of flux, repair and adaptation until its final landing at the Edwards Air Force Base.
Poetry from Tony Longshanks LeTigre echoes the spirit of the Rutan brothers, as his speaker continues down a path after a marked dead end and then sets up an authentic life within a makeshift home. Shelby Stephenson reviews poet Lester Graves Lennon's new book My Father was a Poet, inspired by Lennon's discovery of his late father's writing. Mr. Lennon's father was also a man of perseverance, as he worked hard on his family's farm in the rural American South, helped raise many children and ultimately lost his eyesight, yet found the time to create insightful words. Shelby Stephenson also reviews North Carolina Poet Laureate Ronald H. Bayes' new collection Earthen Music, illustrating how Bayes celebrates the sound and beauty of the English language.
Joan Beebe reviews two novels from Larry Higdon, The Storms of Deliverance and The School from Hell, both with a theme of rebuilding. We see an addicted man put his life together while dealing with alcohol-induced amnesia, and a discouraged young schoolteacher in a poor country area find hope through getting to know a fourth grade student. Beebe also contributes original poetry, shining a light on German-Americans suffering the stigma of being wrongly associated with Hitler's regime, and evoking the wanderlust conveyed by the sight and sound of a train.
Ryan Hodge, in his monthly Play/Write column exploring the intersection of literature, life and video games, points out how several old-fashioned video games and science fiction and fantasy novels reveal that the dystopian governments may not be as powerful as they seem. The authorities invest in making examples of isolated rebels to show that they are in control when in fact they are vulnerable to overthrow by a large enough group of people. In order to win these games, and perhaps to make changes to real-life systems of power, we rebels need to evaluate the situation and rethink our approaches to the conflict.
In her monthly Book Periscope column, Elizabeth Hughes reviews Adam Sachs' novel Three Yards and a Plate of Mullet, about a young boy so fascinated with sports that he turned his interest into a career as a reporter covering local high school football games in his Florida hometown. Three Yards is a novel of suspense and nostalgic glory, both for big game schools and the shared excitement of cheering for the home team and for old-fashioned journalism, in the 1980s still conducted inside newsrooms and published on stacks of inky newsprint, where even a new cub reporter could make a difference by investigating and uncovering a scandal. As the news industry struggles to adapt to new economic and technological realities, these paeans to days gone by will hopefully inspire a return to the newsroom's drawing board rather than a surrender of the ideals of reportage.
Kahlil Crawford interviews Leland Ware, founder of the 48Blocks blog, which discusses new trends in skateboarding and hip hop music. Ware urges his readers to remember that skateboarding is an art, and to stay original and authentic with whatever art forms they pursue. To him, much mainstream hip hop lacks creativity and should be invigorated with fresh voices.
Finally, Christopher Bernard gives us a poetic dialogue between the human soul and brain as the two meet in an independent artsy coffeeshop, discussing the relative merits of technical inventions, logic and material progress over idealized thought, meaning, human connection and intuition. In this piece, inspired by Pope Francis' recent comments on climate change and the environment, Bernard invites us to reconsider and embrace aspects of life and our psyches he feels have been neglected.
FYI we are hosting a reception Tuesday July 14th, 6-8 pm at Oakland's Octopus Literary Salon, 2101 Webster Street near Lake Merritt. Lewis Mark Grimes, artist who creates unique 'feather rishi' Egyptian inspired patterns from peafowl feathers printed on silk scarves, will come up from Southern California for this event to show off his work. All others are invited to read, bring books to sell and share, or just enjoy food and drinks and conversation.
Here's the Facebook event page: https://www.facebook.com/events/484597488362766/ RSVP appreciated but not required.
Also, our colleague in Portugal, poet and software developer Rui Carvalho, hosts a poetry contest on his blog and invites all writers to participate. Our magazine staff will provide editorial expertise to judge this competition and provide free writing coaching to the runners-up.
International Literary Contest: Poems and Tales for Nature 2015
Competition Adjudicator: Rui M. Carvalho
Prize-giving will be by the end of October 2015 using the web and the website where the results will be displayed.
For further details, rules & entry form visit http://talesforlove.blogs.sapo.pt
One of my early literary/skating influences was 48blocks.com founder Leland Ware. Leland was a bit more cosmopolitan than most of us; and you'd be hard-pressed to come across him doing anything unrelated to writing/skating in some way, shape or form. I reached out to him recently to see what's up..
KC: Sup man, it's been a minute – too long to fully catch up; but what's been up in a nutshell?
LW: Wow, a lot of things have happened. Highlights include starting my blog 48blocks.com in 2006 and having that get recognized in skating and then starting to work full-time in the industry in 2008. I had a contract with Interscope Records in 2008 and was working as the Editor-In-Chief for this site called SteeloHero.com that they pulled the plug on after a year. Then in 2011 I left San Francisco and moved to LA to work as a staff writer at the Berrics and in 2012 I moved down to San Diego to work as the Content Manager at The Kayo Corp. Kayo makes DGK skateboards, Expedition Skateboards, Organika Skateboards, and Gold Wheels. I run the website, online store, do all of the marketing writing, and help come up with ideas to creatively market our products. We also do a quarterly magazine and I do most of the writing and editing for that. It's been 3 1/2 years and things are going well. It's cool cause DGK is really big in skateboarding, but also really connected with Hip Hop as well – so my job works with two cultures that I've always been really passionate about; which is definitely a blessing.
KC: Riteon, Bro. You been on the scene a long-ass time. What keeps you motivated?
LW: I'm really inspired by art, music, photography, and film – so I guess my biggest motivation is being around creative people that are doing cool projects in those realms. I've gotten to meet quite a few of my heroes through being involved in skateboarding and the culture that surrounds it – people like Spike Jonze, Sean Cliver, Marc McKee, Tobin Yelland, Ed Templeton, and many more were all people that I looked up to growing up; so getting the opportunity to meet and talk to them over the years has been inspirational. Outside of that, just getting the opportunity to contribute creatively to various projects and work with things that I'm passionate about gets me hyped to get out of bed in the morning.
KC: Word. You put me on to mad shit back in the day. Who/what would you say are your primary influences?
LW: Man, so many people and things have been influential to me. Definitely Larry Clark and Harmony Korine and the movieKIDS – that was such a raw and honest portrayal of the scene back in the mid-90's. Everything Spike Jonze has ever done has been amazing. The brand Supreme and pretty much everything that they've done over the years, they're the perfect marriage of street culture and high fashion and have managed to remain on the forefront of those cultures for over twenty years. Early World Industries stuff – the artwork of Sean Cliver and Marc Mckee, and Steve Rocco's "us against the world" aesthetic, along with Big Brother magazine were highly influential to me growing up. Girl and Chocolate skateboards – the artwork of Andy Jenkins, Evan Hecox, and The Art Dump. San Francisco, LA, and New York and all of the cool stuff that comes out of those cities. Mark Gonzales as a skater, artist, and creator. Chris Pastras and Jason Lee and early Stereo Skateboards stuff – that got me into jazz music and the Blue Note design aesthetic. Basquiat, Warhol, Ricky Powell… I could go on for days, there's really too many things to mention; but my influences are all over the place.
KC: Speaking of KIDS & Basquiat; hip-hop's morphed quite a bit in the last 20. What's your take?
LW: I have a love / hate relationship with hip hop. I don't like most of the new stuff that's on the radio – it's super dumbed down and pretty mindless. When people started just repeating themselves and not really rhyming, I kind of got over it – but then there's newer stuff like Earl Sweatshirt and Run The Jewels that's amazing. I guess my take is that hip hop became mainstream and like most mainstream things it got watered down for the masses. I still listen to all of the old 90's stuff and I try to seek out new stuff that's good. I like early Kid Cudi and Wale when they were both just mixtape artists. Odd Future is dope. I listen to all different types of music though, especially now that I'm older – I spent so much of my life only listening to hip hop that I had to branch out and peep other genres. I really like Santigold, TV On The Radio, Modest Mouse, Yeah Yeah Yeah's, and stuff like that as well.
KC: I hear you. Any advice to the new breed writers/riders?
LW: I would just say pay attention to everything, because you never know where or what you're going to draw influence from. I would also say surround yourself with positive and creative people, because the wrong energy can really bring you down. I would also say, don't force things – just let if flow. Like if you're in the zone to write, then write; but if you're in the zone to shoot photos, then do that, and if you do art or music then make time for that too – that way you never really get burned out and one thing usually influences the other. As far as skating, you just have to skate all the time if that's what you want to do – but remember that skating is also an art, so look at older stuff like Mark Gonzales and Jason Lee in Video Days and how they approach tricks. Also, whether it's skating, writing, photos, art, etc – style is everything, it's not what you do; but the way that you do it that counts.
A Little Talk Between Brain and Soul (Laudato Si', Pope Francis)
By Christopher Bernard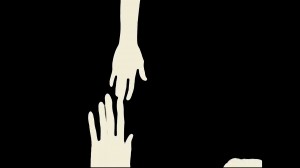 The Brain and the Soul are meeting at Philz. The Brain is dressed in computer geek togs: leopard-style TV glasses, a shaved head, a tee-shirt reading Code Earth, leatherette flip-flops, and ragged but expensive-looking jeans. He has an iPad in one hand loaded with a document he is making sure Soul doesn't see, and the latest iPhone in the other, which he consults every so often to fact check. The Soul is dressed simply in a white shift and sandals, and wears a warm smile. The only possession she brings with her is a ring on her left hand. She is near-sighted and occasionally squints.
We find them already in mid-conversation. The Brain is doing what he does best: talking nonstop.
The Brain:
(Thinking: Got to speak in antiquated tropes,
pre-memes and metalanguages
and undeconstructed syntagms,
but that's the only
parole and langue coding that
my ol' prefrontal-cortex-challenged friend Soul
gets.)
"And" "I" "bring" "good" "news."
("Does" "that" "ring" "a" "bell"?)
"Guess" "what"?
(Soul smiles even more broadly.)
"You" "don't" "have" "to" "be"
"a" "scaredy" "cat" "anymore":
"There" "is" (!)
"no"
"hell!"
(Soul grins happily.)
(Thinking: Enough of that. Since the relations between all
signfiers and signifieds are indeterminable
(positivism and postmodernism being just
mirror images of the same nightmare),
all that follows will be in
scare quotes, dutifully surrounded.)
There is, of course, no heaven either.
(Soul's smile fades.)
(Fact checking on iPhone:) Just as in Newton's laws of motion,
every action a reaction has,
its equal and its opposite, does it not?
(yes, it does; it says so right here in Wikipedia),
so every gain must have its equal
and, appositely, opposite loss.
(Looking back at Soul:) There are no devils – there are no angels –
no ghosts – and no imaginary friends –
no goblins, ghouls, fairies, fauns,
no tooth fairy and no leprechauns,
no zombies, eating brains
in scrumptious layers,
no vampires and no vampire slayers,
no Van Helsing with his little stake;
there is no demon – there is no saint –
no little gods, no big gods,
no dead ancestors to scare and scold you,
no guardian angels, no private demons,
no heroes, with forgivable, human flaws,
no messiahs and no heavenly saviors.
For the last time: there's no Santa Claus.
There's no spirit world of any kind.
You are free from every one of them
forever, because of me.
There are lifeless atoms in space alone
(most of which, themselves, in fact are
nothing more than empty space),
pulsing with energy
and the delusions we call consciousness
that occasionally, quite by accident,
hits on a fact
like a hammer a nail on the head:
as here, as now.
Thwack!
So get used to it, Soul.
There is no God (but me, of course,
but we never actually say that).
You have nothing whatever at all to fear but . . .
nothing at all.
And, sorry, Soul: I've got really bad news for you –
you, and that secular residue called "the self,"
don't actually exist:
You're just an illusion
of matter, energy, time, and protoplasm,
a convenient projection of that mold of gray Jello
called Me, that "gland that secretes
thoughts" (to quote the quotable Taine)
and helps its millipede-like genes survive
long enough to replicate –
no soul, no self, no ego – it's all just
id and chemistry.
But look
what you get in return:
the world? Dude! The universe!
Power, money, information,
science,
technology,
big data,
hackable sites,
bitcoins,
thrones,
the net, smartphones, Twitterfeeds,
and laser surgery,
and painless dentistry,
LASIK, IOLs, dissolving sutures,
solar panels, windmills, the internet of things,
virtual reality, RFIDs, driverless cars,
sex robots,
billionaires,
drones.
And instead of ideas, ideals, the sublime
goal of life beyond eternity or time,
you get in gobs of syllabub and curds,
a heap of gaudy,
meaningless
words!
Who needs the soul (sorry, Soul! but you'll have to face it
some day)
who needs the soul when you can have
the multiverse of a virtual and infinitely
imagined reality instead?
Who needs God
when God you can be –
thanks to little ball of neuron spaghetti and synaptical connections:
me?
You've got to admit it, Soul:
it's quite a deal.
(Showing the Soul the document uploaded onto the iPad for the first time:)
So: just sign here on the dotted line:
you'll never regret it, trust me in this.
You can sign with your finger, right on the screen: ain't it cool?
What is it? It's nothing. A non-compete agreement.
It's just a formality, strictly boilerplate.
For how long? Why, in perpetuity, of course.
Why would we want anything less?
In return we'll let you preen in your smartphone
pretty much forever. Narcissus never had it so good.
Who needs to exist when you can have selfies
instantly uploaded to a galaxy of social media
where your ten million followers can emoji you forever?
(Soul smiles.)
The Soul:
Olé, Brain! Bravo! That was quite a trick.
OK! Uncle! You win! I quit!
You've seized everything in your claws,
taken down the world
and remade the whole universe in your image.
Homer, Plato, Aristotle – covered with historical
dust as they are – yet the first to dream
of what we now, long afterwards, call
"AI," "IT, "virtual reality," "robots" –
would be amazed at what they started,
between those old Hebrews and Greeks,
when they turned reason into the hidden god
above every god of their mythologies:
science, industry, technology,
with or without the delights of psychotropics,
the cerebellum on steroids and the latest nootropics,
have beaten Hashem, Zeus,
Shiva, Jesus,
Ahura Mazda and Huitzolpochtli
all hollow.
You rolled down the ages like a rock
gathering an avalanche, till you pulled down
the mountain you rode down, burying
the cisalpine country of history – destroying
humankind, unfortunately, in the process.
By destroying the spirit world, God, me
(you've even destroyed anything called "mind," really;
though I hope you don't mind if I call you "mind,"
as I used to? "Brain" just sounds too harsh –
and I really appreciate your not calling me
"projection of psychic unity over time,
with delusions of grandeur – or "BPDG" for short,
as you once did on Facebook –
that really hurt;
indeed, all nouns are on probation
till you have crushed them
as gelatinous delusions of language
and unquestioned assumptions of Brain's perceptions),
you destroyed any reasons that people should bother
with the drudgery and nastiness of living at all.
Without us, the human has no place
in a world of matter, energy, time,
space, cost-benefit, profit margins, price points,
physics, natural selection, and freakonomics –
and nothing else.
Why,
people would have nothing better to do
than spend their time feeding their faces,
sample ever weirder drugs,
copulate on a regular basis,
and die:
a messy death after a messy birth,
with a messy life in between
based entirely on delusions, the vast con game,
the deep self-deception of the lingual primate.
The mind's dedication to clear logic,
experience, and reason,
which looked so brave and decent once,
is ushering them into annihilation.
There is a lucidness that is so terrible
it cannot bear to see itself.
If the universe has no value, but only a price,
then human life has no value, but only a price,
and what has no value, but only a price:
does it have the right to exist at any price?
The future has no value either:
so humans are burning the world to keep warm
for one last party on planet earth.
Let the last digidiot to leave put out the lights!
Or are you too into climate denial?
You have pushed humanity's face into time
and mortality and forced them to look
and told them, "This is all there is:
You live in a prison of mud and dust,
in cells you ornament, bejewel, pack with
exotic furnishings to make your fellow
prisoners envious, build like a tower
past the clouds, trumping all rivals
in this land of ambition and vanity;
fly like a probe past the great Oort cloud,
decorate with celestial works of art,
fill with books and music, women
you can … (well, we'll leave that
to your very own, vivid imagination),
turn it into a drug den of ecstasy dreams,
add a computer to it, connect to every other
prisoner in the universal jail,
where all of you are waiting for your very own personal
executioner, and while you are waiting,
post YouTube videos of your dinner and your cat,
and selfies, in suave or mad-cap poses,
in flagrante with a virtual galaxy of porn stars.
You are not only made of mud and dust,
you are worth no more than
a few buckets of water and a handful of chemicals,
and that's it—and that's all."
Nuclear fireworks,
champagne, nonstop orgasms, and trillions of dollars,
every one of them worthless:
that was your gift to humankind
when you destroyed
us.
What a deal? No deal.
Because, even if we are nothing but shadows,
fantasy, dreams, illusions, weakness
(weakness has a worth strength is walled from forever),
we alone create
the only wonders the universe holds,
the essence of existence, the radiance of being:
the face of beauty
the sun of love
the light of goodness
and –
in a paradox that you will singularly appreciate –
because it is the thing you fear above all:
the call and cry of truth.
I will not sign. But I won't fight you
as you have me.
Though, for something that does not exist,
you might be surprised how hard this fist,
clenched from dung and dirt and myth,
and stinking of brimstone and fire, hits.
No: I will open the hands of my heart.
You are my sister and my brother.
You know much, but you know not this:
soul and mind are to each other,
in the darkness that shadows all of us, light,
as men and women each other need;
apart, we wither; together we live;
otherwise, we stumble in the night.
The mind teaches the soul, without fear, to see.
And soul teaches mind, without fear, to love.
(The Soul wipes the iPad blank and reaches to him her hand.)
_____
Christopher Bernard is a poet, novelist and journalist. He is author of several books of fiction and poetry, including A Spy in the Ruins, The Rose Shipwreck and In the American Night. His novel Voyage to a Phantom City and his short-story collection Dangerous Stories for Boys are slated for publication later this year. He is coeditor of Caveat Lector and a regular contributor to Synchronized Chaos. His poems can be read at the blog "The Bog of St. Philinte."
LESTER GRAVES LENNON
Translating his father's Braille, Lester Graves Lennon's My Father Was a Poet (CW Books, Cincinnati, Ohio) questions who we are as human beings who want to make a difference in a world permanent with bliss and pain. Lennon's gutsy poems turn family history and color-line into words natural as wind and sun, rain and earth around his father's grave in Whiteville, North Carolina.
My Father's Father's Children
My father's father, Mack, a rough shrewd son
of freed field slaves, owned a tobacco farm,
thirty years after slavery in Whiteville,
North Carolina. His wife, Aradella,
worked home and soil, gave birth to thirteen children:
D'Ossey, the first born who died at Shaw;
Ben, Quentin, Roscoe – the three who stayed and farmed;
Eva, the youngest all called Tiny Bee;
Bessie, Naomi, Minnie, Lillian,
the four whose high cheek bones and red brown skin
best showed their mother's mother's Cherokee
birth; Acy, at four hundred pounds the largest
and closest to my father; Shady Macon,
the youngest boy haunted by crying spells;
Early the first through college; and my father.
Nine shared their field hand grit to earn degrees.
Seven had striking blue-rimmed eyes, the seven
who lost their sight. My father lost his last.
Last month's Chabot enrichment speaker was W. David Schwaderer, a 30-year computer industry veteran who regularly lectures in Silicon Valley on the subject of innovation. He took volunteers and their guests through the Voyager Aircraft initiative, where a plane designed by inventors Burt and Dick Rutan circled the world without refueling, from the initial concept development on a restaurant napkin to the weather-beaten fuselage's final resting place in the Smithsonian. This talk introduced the ideas in Schwaderer's upcoming book on idea development,Innovation Survival – Concept, Courage, Chance and Change, and gave Chabot's docents a better idea of the complicated process behind the discovery of many of the scientific concepts we showcase.
Schwaderer started his talk with a reminder to us to think outside the box and not get limited by stereotypical concepts. For example, there's no reason why a hairdryer couldn't have been invented and marketed as a mirror defogger. And, he pointed out the different and sometimes complementary personalities of brothers Dick and Burt Rutan, one an Air Force pilot who enjoys daring acrobatics and the other an engineer and tinkerer who loves to build new and different types of crafts. It  can take a wide variety of personalities and skills to execute a large project, as he further illustrated through the cliche that for every new plane with a pilot and copilot aboard, there are another hundred people on the ground who were also vital to the flight.
The very idea of an around-the-world flight on a single tank of gas may have been inspired as a distraction during a time of failure and conflict between the Rutan brothers. Schwaderer alluded to a moment when one took the other for lunch and drew notes on a paper napkin. Their initial design for the plane involved much careful thought and hard work but still required radical revision as it did not have enough fuel capacity. Changes had to be made to the structure and wing shape and the rear engine was redesigned to have less horsepower but require significantly less fuel. Also, the Voyager team found that some very efficient Hartzell metal propellers were even better than the lightest wood ones because the increase in efficiency more than compensated for the greater weight.
Other modifications had to occur for unforeseen problems, including undamped wing oscillation (flopping, wiggly wings) when the plane exceeded a certain speed, terrible turning capacity and dragging wing tips when the plane was heavy with fuel, asymmetric handling, lack of pitch control, motor failure, and even that some commonly accepted engineering equations related to cooling gave a 50 percent error at low speeds and could not adequately predict plane component behavior. All of this unpredictable happenstance resulted in the craft taking 72 months rather than the expected year to build. Their expected funding also fell through, leaving them to bootstrap a $2 million project by scrounging and soliciting small donations, including $3 in an envelope from one gentleman who loved aviation enough to skip his lunch for their sake.
Flying the plane proved just as difficult as designing and building a craft that could get off the ground. Loud engine noise interfered with hearing and sleep, precious fuel leaked out of the plane, and parts of the wings fell off during flight, increasing drag by six percent. The exhausted Dick Rutan and his girlfriend Jeana Yeager nearly flew into a mountain. The altitude impeded the pilots' sense of taste and thirst, leaving them with less critical thinking ability and slowed response times from hunger and dehydration. All of that, in addition to autopilot fails, leaking coolant and a typhoon, made the flight extremely dangerous. At one tense moment, air bubbles stopped an engine, causing the plane to lose power. Mission control on the ground advised Dick Rutan, who was at the controls at that time, to rely on his front engine. When the front engine worked, he became so excited that he pulled back on the stick, at which point the air bubbles rose to the top of the liquid fuel, and the rear engine worked again.
Finally, on December 23, 1986, the Voyager landed on a long runway at Edwards Air Force Base in California's Mojave Desert, greeted by hordes of media covering the triumphal event. The remains of the plane now rest, uncleaned and unrepaired, in the Smithsonian, in a fittingly honest tribute to the difficult and uncertain nature of the entire project.
Schwaderer used the Rutans' and Jeana Yeager's experience with Voyager to illustrate the often chaotic process of bringing forth and shaping new ideas. As Burt Rutan explains, there is a difference between a fresh concept that's often radically modified as it gets hatched out of the embryonic design stages and a finely honed consumer product or service where inventors are modifying details to improve quality or reduce cost.
A fresh concept can also come with a social cost, as in another case study in Schwaderer's book, that of J. Harlen Bretz, a geologist who was absolutely sure, based on his best interpretation of the physical evidence around him, that there had been a massive lake in the distant past in his home state of Washington, in an area known as the Scablands. Unluckily for Bretz, his observation and inference happened to run against the popular thinking in geology at the time, which focused on uniform, gradual changes rather than sudden catastrophes. However, decades later, researchers looked again at the Scablands and realized that while the state was covered by glaciers, a huge chunk of ice most likely formed a dam that created a huge lake. The failure of the ice dam after some time would have led to a major flood, explaining the features Bretz had observed. Happily in this case, Bretz lived to see his ideas vindicated and to receive a special commendation from major geological societies.
Schwaderer's upcoming book contains several such examples and he had to choose only one due to our limited time for his lecture. I look forward to reading the entire book at some point when it comes out.
As a small business manager, much of what Schwaderer had to say about pursuing new ideas rang true for me. We've had plenty of moments where it seemed as if 'pieces were falling off of our wings,' and other moments of exhilaration and unexpected survival by the skin of our teeth. What stuck with me about this talk was the need to revise one's definition of success when developing and executing a truly original idea and embrace quite a bit of messiness and a state of constant revision and experimentation throughout the process.
SHELBY STEPHENSON
Ronald H. Bayes's Earthen Music
The Collected Poems, Ronald H. Bayes, Selected and Edited by Joseph Bathanti and Ted Wojtasik
(St. Andrews University Press: 2015, 685 pages), with Introduction by Joseph Bathanti;
For almost five decades Ronald H. Bayes has wowed the world with poetry and with love of the arts and compassion for helping others get into print, founding St. Andrews University Press, Laurinburg, North Carolina, and becoming and holding the atmosphere for dozens and dozens of writers to read once a week at the St. Andrews Forum which he also founded: the roll call of writers is endless:
James Laughlin, Robert Bly, Betty Adcock, Julie Suk, Stephen Smith, Joseph Bathanti, Tom Wolfe, Mary De Rachewiltz, Agnes McDonald, Shirley Moody, Margaret Baddour, Ann Deagon, Jonathan Williams, Jeffery Beam, Guy Owen, Paul Jones, Tom Hawkins, Anna Wooten, Marty Silverthorne, Fred Chappell, Terry Smith, Joel Oppenheimer, Robert Creeley, Lenard Moore, Glenna Luschei, Jaki Shelton Green, Tom Patterson and on and on, all the time writing poems right out of the air of the world – like conversations of rapscallions looking for a grange-meeting.
And this big book, with index, of his selected and collected, – what a beautiful life for one who lives for others to find themselves in his devoted arts. Fred Chappell: "Few poets have written so broadly and intensively of our modern culture as Ronald Bayes has done." Betty Adcock: "Ron Bayes and his work have been our connection to schools of thought and poetry outside the south, as far away as Japan. A chief mentor and publisher of poets in North Carolina for decades, he is one of our treasures." Jaki Shelton Green: "A perpetual feverish stimulation navigating extreme terrain and a resounding fate of the senses."
Page after page, The Collected Poems reports Ronald H. Bayes's words. Investigative, lyrically teeming with the politics of resonant symbols, the Bayesian artistry presents in minutest detail a poignant and intense emotional lingering, lyrical as hollyhocks forever blooming. To quote Fred Chappell again: "We owe him ebullient thanks."
The books: Dust and Desire; History of the Turtle; The Casketmaker; Porpoise; King of August; Tokyo Annex; A Beast in View; Guises: A Laurinburg Litany; Fram, and more. They are all in The Collected Poems.
Ronald H. Bayes is, has been – outfront, making new worlds for word-lovers. Every entry in The Collected Poems shows that he is on his own, always experimental, carrying on out of his love of Black Mountain writers and artists and Pound and more, giving his own beautifully aesthetic songs of emotions moving freely in and out of the music of his lines. In Fram, he presents his life as a boy in Umapine, Oregon; the Bayesian vision and the lyrical dazzle never falls into word-games and pun-puns.
Bayes investigates, referring to inner experiences and outer; yet what comes through the references to things outside the page is the feeling and the singing. "Home" (from Fram) this bit: "I think / think of the years and long light and the end of light." His every syllable buoys longing and feeling. And he keeps the images moving: "A matter of toward. / A matter of affirmative through."
His poetry is always ready for us to enjoy and to read ourselves into its making. Joseph Bathanti:
Ronald H. Bayes "has given his life to the state of North Carolina, to the state of poetry in North Carolina, and made it the state of poetry."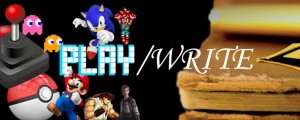 -Ryan J. Hodge
For someone who enjoys a great story, is there anything better than a narrative that engages you from the very start? Imagine a world so rich you can almost smell the scents in the air, a delivery so clever it forces you to think in a way you never thought you would. I'm Ryan J. Hodge, author, and I'd like to talk to you about…Video Games.
Yes, Video Games. Those series of 'bloops' and blinking lights that –at least a while ago- society had seemed to convince itself had no redeeming qualities whatsoever. In this article series, I'm going to discuss how Donkey Kong, Grand Theft Auto, Call of Duty and even Candy Crush can change the way we tell stories forever.
What Star Wars: Rebellion Teaches Us About Writing Asymmetrical Conflict
It may surprise some to know that my all time favorite strategy game is a rather obscure title from 1998. It's called Star Wars: Rebellion and despite the weight of the franchise, its reception was fairly mixed among SW fans and gamers alike.
I can certainly appreciate their concerns; the pace is slow, the battle interface is clunky, and even for '98 the visuals…could be better.
Storms of Deliverance by Larry Higdon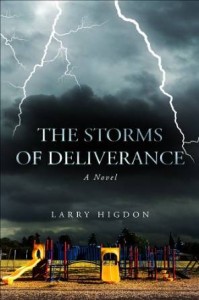 I just finished reading Larry Higdon's Storms of Deliverance and I enjoyed it.  The plot was well thought out and the characters were well developed as the story progressed.  I reached a point where I did not want to put the book down.
Now I want to read Higdon's second book, The School From Hell.  Reading the first novel will certainly help me in understanding this second novel because now I will be more familiar with each character's personalities and background.  The plot of this story is a very interesting one and kept me wondering how each character will resolve their problems.  The ending phrase "Until Ellen" makes readers want to find out if she will appear again to Johnson and start helping him and the others to begin healing and find happiness in their futures.
School From Hell
(cover photo and book not yet available)
This second novel, Horseshoe Farms (or Horseshit Elementary, as some call it) continues the saga of Katy Nguyen, from his first novel, as a professional counselor for children in Georgia.  However, upon arriving to start her new job, the school is not what she expected.  The characters are well developed and certain ones play a pivotal part in the story.  There are twists and turns to the story but with all the problems and environmental and personal dangers to the children, Katy perseveres with her life's goal that had been emblazoned on her coffee cup ––"Children Are For Loving".
REMEMBERING WORLD WAR II
Originally my dad was a farmer but around 1943, we moved to the city.  This was a hard transition for my dad, especially, and we kids were also not exactly happy to leave the life we had known. Nevertheless, we were enrolled in school, met the neighbor children and settled down to our new home.
The war on and the neighbors and children knew our last name was German.  We were fighting the Germans and somehow the neighbor kids decided that we weren't good people and thus started the harassment.  My mother would send my brother and I to a little grocery store around the corner. The kids would see us and make a circle around us taunting us with names and trying to keep us from walking to that store.  Well, they didn't know that my brother and I were fighters and that is what we did so, eventually, we did get to the store for my mom.  We also had the German swastikas drawn on our steps and sidewalk in front of our house.  It took some time and letting the kids know we wouldn't back down for them to finally stop the harassment.  We all grew to accept one another and played all kinds of games with them.
This episode in our lives did not stay with us as a form of hatred but taught us that what is really important is to keep love and tolerance in this world.  I look back now and realize what a learning experience that was.
Joan
Three Yards and a Plate of Mullet by Adam Sachs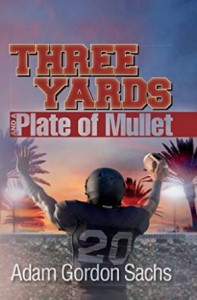 It begins with Jacob Yankelvich recalling when he was five years old and had a photographic memory. He would read everything on sports cards and then his father would have him recite what was on the cards when his parents had dinner parties. He would wow and amaze the guests with his memory. He tells of his life of trying out for sports all through school and how he became a sports writer. This is a very good story with lots of humor and will keep you on the edge of your seat page after page. I highly recommend this book. I absolutely loved it.
TRAINS
There is something mysterious about hearing a train,
Its lonesome whistle in the middle of the night.
You wonder if it is full of passengers traveling
To places unknown to you.
Though the train is traveling quickly,
The sound of the wheels on those tracks in the night,
Seem to lull you into a sense of yearning.
Sometimes, you wish you were on that train on a journey
Taking you to adventures so exciting.
Exploring places about which you only have dreamed
You will ride through mountain passes and forests so grand
As well as the flat prairies of the mid –west where
The horizons stretch endlessly into the distance.
Listening to the sound of that train brings visions
Of exotic places too beautiful to describe.
Your longing increases and you run to your window,
Its lonesome and mysterious whistle is quickly fading.
The night is suddenly over and the bright
Rising of the sun wakes you to another day.
Turn Forward
DEAD END says the sign
but I wonder, each time
does the road really end,
or does it just pretend?
Love Poem for Trespassers
The only thing that makes me feel romantic
is when I come across a vacant house that looks charming
and think about how you & I could break into it
& live there happily & sexily ever after
for two or three months, maybe—
until we got busted