Welcome to December's first issue of Synchronized Chaos Magazine!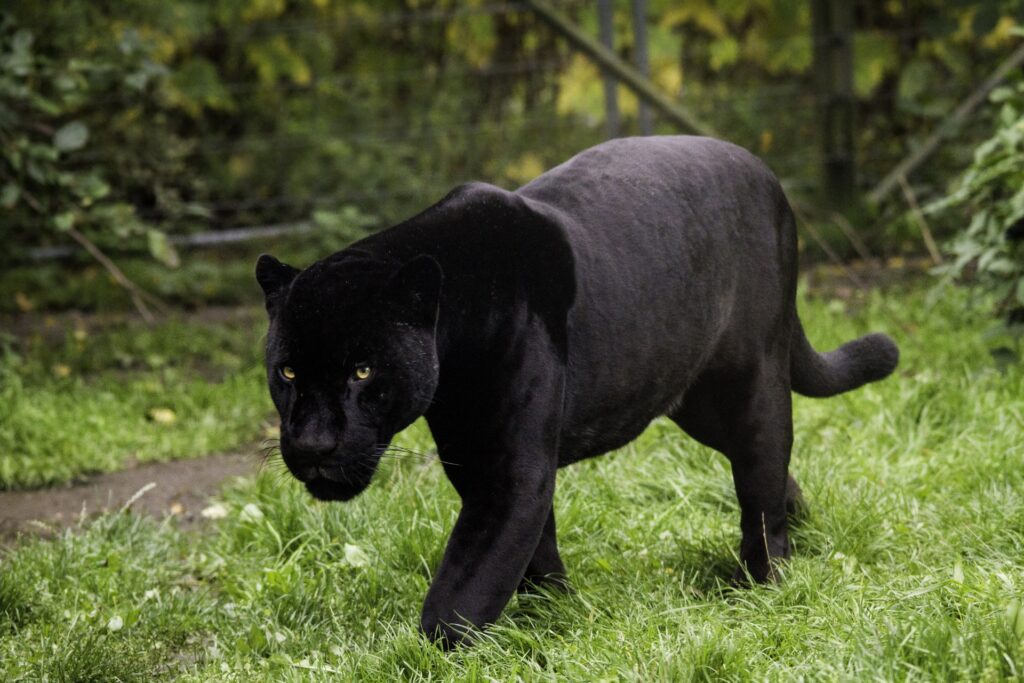 First of all, we encourage you to come on out to Metamorphosis, our New Year's Eve gathering and benefit show for the Revolutionary Association of Women of Afghanistan and Sacramento's Take Back the Night. This will take place in downtown Davis, CA, at 2pm in the fellowship hall of Davis Lutheran Church (all are welcome, we're simply using their room as a community space). 4pm Pacific time is midnight Greenwich Mean Time so we can count down to midnight. Please sign up here to attend.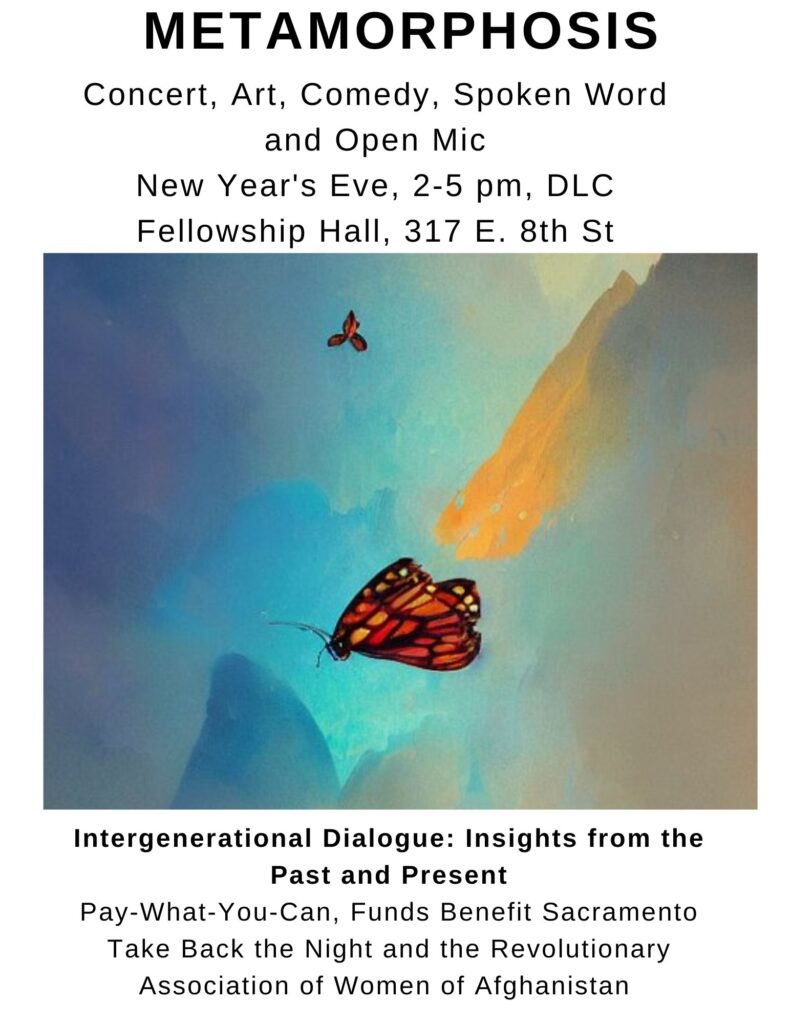 The theme "Metamorphosis" refers to having people there from different generations to speak and read and learn from each other, challenging us to honor the wisdom of our parents and ancestors while incorporating the best of the world's new ideas in a thoughtful "metamorphosis." We've got comedian Nicole Eichenberg, musicians Avery Burke and Joseph Menke, and others on board as well as speakers from different generations.
Second, our friend and collaborator Rui Carvalho has announced our Nature Writing Contest for 2022.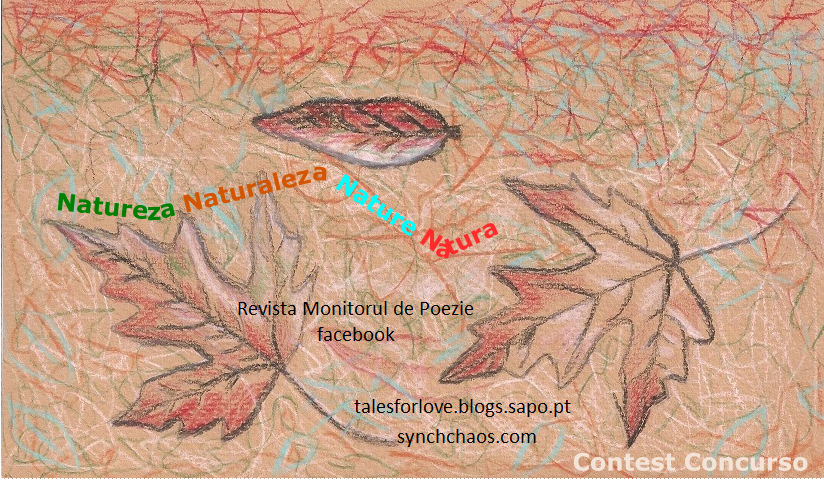 This is an invitation to submit poems and short stories related to trees, water, and nature conservation between now and the March 2023 deadline. More information and submission instructions here!
This month, our issue explores the often quite thin veneer between ourselves and the world's wildness.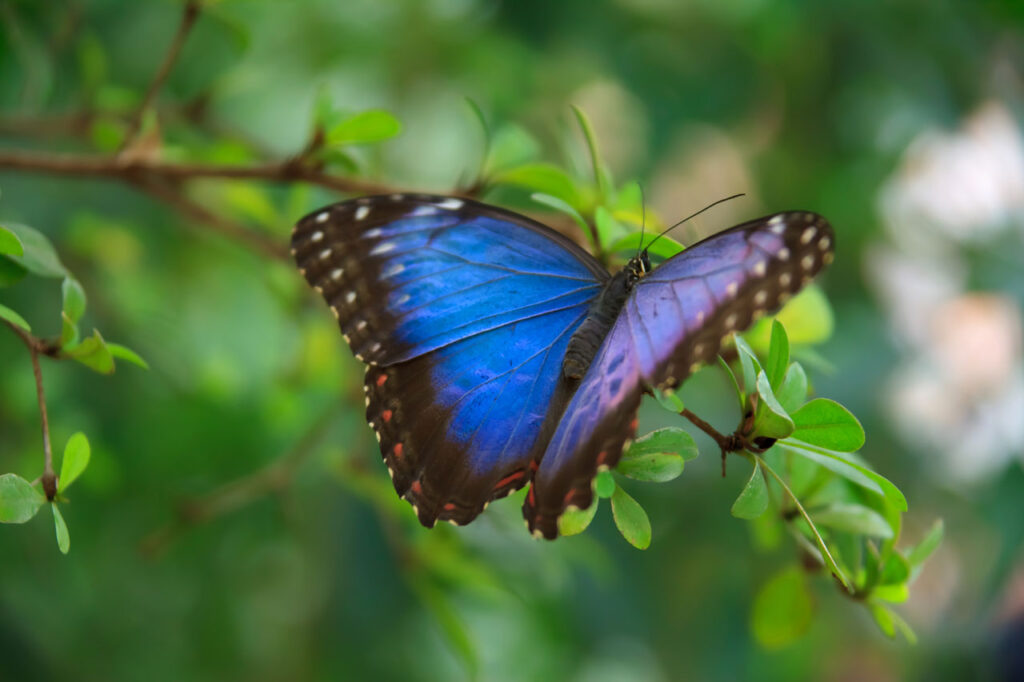 J.K. Durick's work looks into time, memory, and the fears humans and animals bring into the most mundane encounters. Daniel DeCulla, in a more humorous vein, writes of people who embrace dog poop as part of our world.
Nathan Whiting's concrete poetry reflects layered physical sensations of nature: intimacy, hibernation, and composting fruit. J.D. Nelson points out a few of the hidden natural encounters people may miss in a suburban neighborhood. Christopher Bernard illustrates a mysterious character who forms a deep bond with the ocean.
Rose Knapp's pieces reference theology and cultural history along with the natural world. And Thomas Reisner's artwork reminds us that the natural world can be one very wild place indeed.
Jim Meirose highlights the "wildness" of the general public by illustrating one type of distinctive character clerks encounter while working at a store. Jaylan Salah analyzes the film Emily the Criminal and suggests that the main character is perhaps more of a regular person facing the gritty reality of life rather than a villain. As in Meirose's shoe store, the workplace can be as harsh and uncivilized as any natural landscape.
Lisa Reynolds suggests that there can be more drama than meets the eye within a simple family scrapbook.
Emdadul Hoque Mamun contributes a sensual ode to the beauty of raucous Parisian nightlife.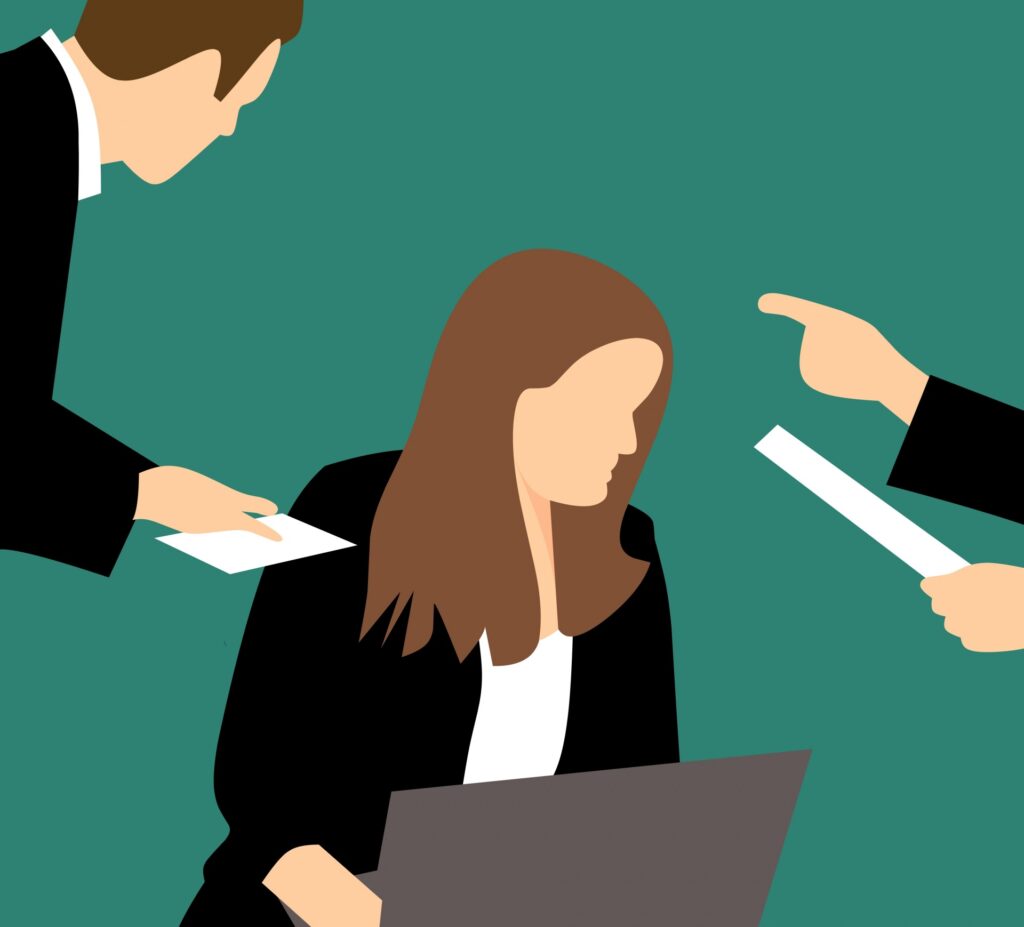 Our problems, the unpredictability of our lives, are another aspect of "wildness." Alison Owings describes a gathering of Native American people for dinner and a drum circle in a piece that touches on their everyday struggles and society's inequities.
Jalaal Raji references Greek mythology in his piece on the possible instability of romantic love. Christina Chin and Uchechukwu Onyedikam's collaborative haikus capture moments of connection and loneliness.
J.J. Campbell describes the ferociousness of our modern highways, along with glimpses of bravado and defiant cheer in the face of illness.
Our own minds can be as untamed as any wild place, and several contributors' work represent that reality or efforts to manage it.
Fernando Sorrentino posits a seemingly ludicrous situation, a man repeatedly hitting the narrator with an umbrella, which becomes a meditation on how we can get used to just about anything and then become anxious about any change, even a return to normalcy.
Ivars Balkits evokes how our minds wander while watching blue screens on old television sets or staring out the window. Debarati Sen probes the restless and absorbing nature of memory.
Aisha MLabo writes of the hidden passion burning within her creative mind. Z.I. Mahmud analyzes various narrative techniques behind the structures of internationally recognized literary works.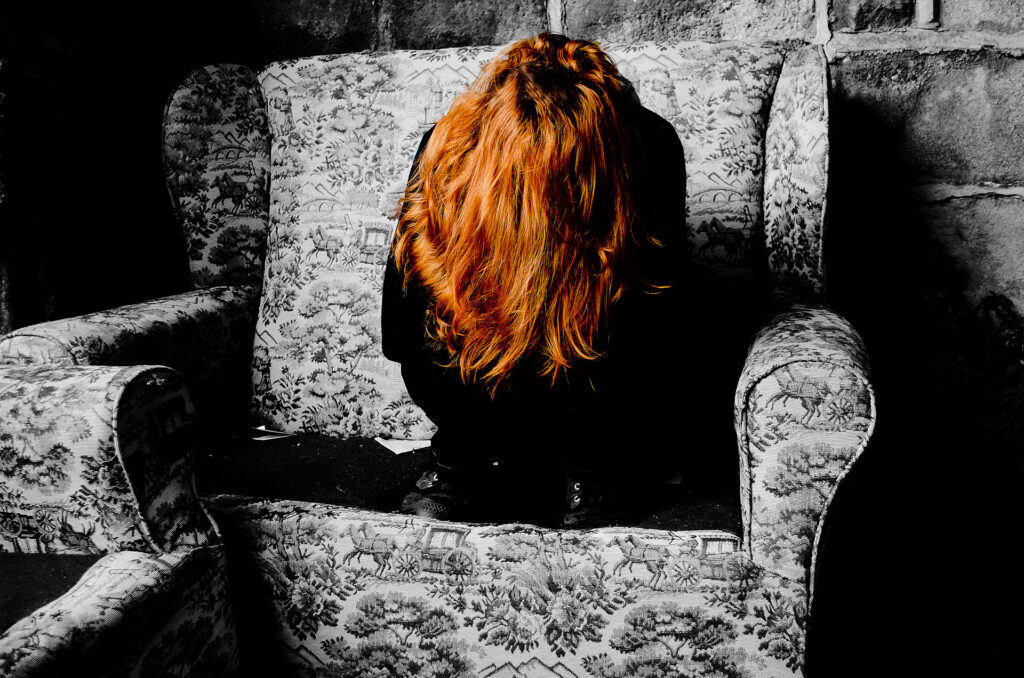 Poet Shine Ballard arranges words on a page, then trims them down to fit certain poetic structures. Mark Young crafts experiments with language that approach an internal logic.
Channie Greenberg exhibits a diverse collection of photographs unified by the color beige.
Some writers explore how and where we can experience the world's wildness, or assert and defend our place within it.
Sayani Mukherjee suggests that tattoos on adults are a natural part of the process of claiming one's physical body and identity that begins in childhood.
Clyde Borg stares intently into a painting, imagining and interacting beyond the flat canvas with the living woman who served as its model.
Gaurav Ojha points out how we can claim mental and psychological freedom from the world's pressures. Gerard Sarnat points out the give-and-take needed for a marriage to stand the test of time, along with the many "subtle absurdities" of aging and educational pursuits.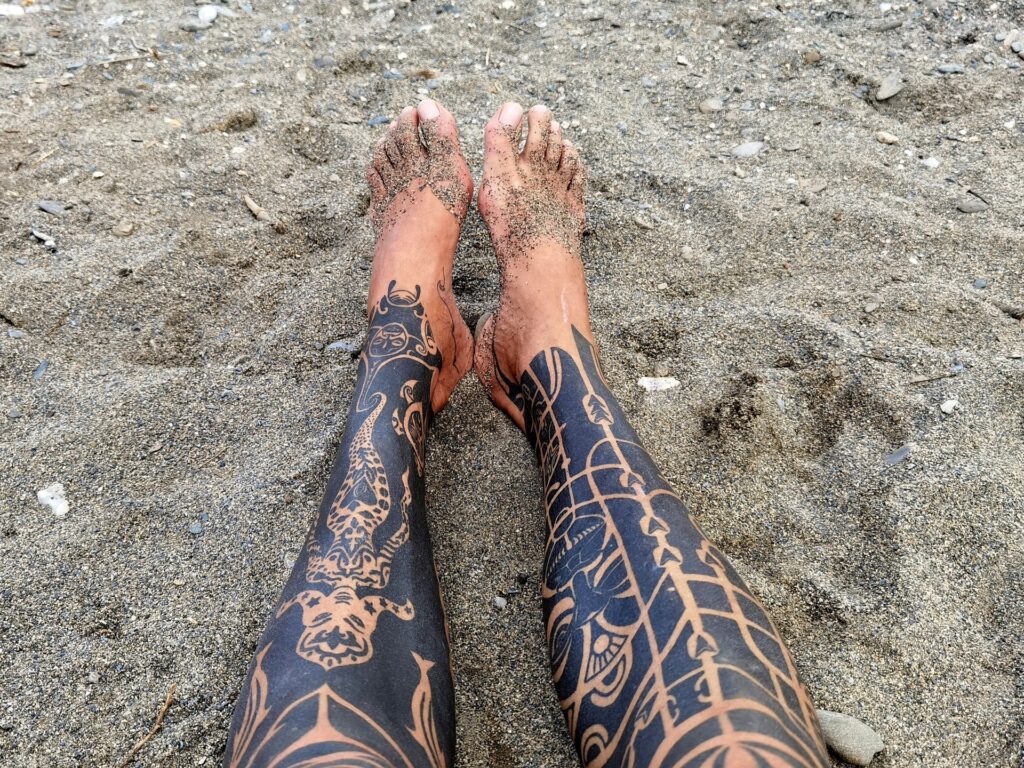 Christina Chin and Matthew Defibaugh collaborate on haikus of autumnal scenes, reminding those in the Northern hemisphere that most of December is still fall. Meanwhile, Chimezie Ihekuna continues his Christmas countdown.
Finally, Mesfakus Salahin offers up a gentle blessing for those who live within the many layers of our world.