WHITE EARTH REFLECTION
In the land of Mnísota (Minnesota), the "Twin Cities" consist of the Imnížaska Othúŋwe (Saint Paul or StP) and Bdeóta Othúŋwe (Minneapolis or MPLS). These two areas are noticeably different in layout and structure. Modern MPLS, like most U S. cities, is on a grid with mostly straight and narrow streets. Modern StP, on the other hand, has a plethora of curved streets and avenues.
One day, at an Irish bar in Imnížaska Othúŋwe, I was taught the reasons for this contrast (plus the finer points of Celtic barspeak (i.e. drinking a pint of "Smithwick" (pronounced "Schmi-diks") should be preceded by the "Slainté" salutation rather than "Cheers"). Another Irish bar taught me the ins and outs of "The Troubles" and Irish nationalism, but I digress…
It was posited that the structural difference between the Twin Cities is due to their respective ethnic histories. Saint Paul was considered "an Irish town" akin to Chicago whereas MPLS was considered "a German Town" akin to Milwaukee. It was insinuated that the Irish tend to have more cyclical thinking akin to their famed Celtic knots and that the design principles of the knots are evident throughout the urban planning of StP. In contrast, Germans are often characterized as being more linear-minded which, in theory, may have contributed to the more geometric layout of MPLS.
As a Black Chicago "native" of Celtic descent, I can relate and speak more to the former. Walking around Imnížaska Othúŋwe felt more like home to me – with its pastoral vibe and statues and architecture that seem to narrate the city's story. One statue, in particular, portrays a priest standing in a semi-disheveled state – his pants legs are wrinkled and his shoes are worn from his tireless labor: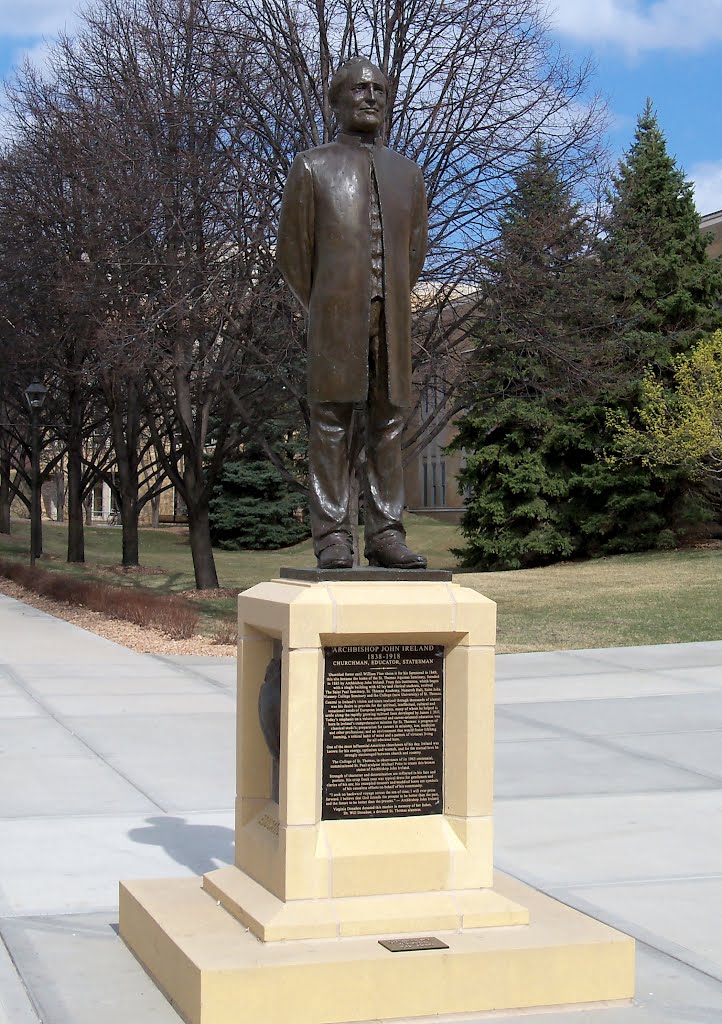 In Bdeóta Othúŋwe, there is a replica of the "Self Made Man" carving himself into existence from a granite block using a mallet and chisel. Surely, this feat requires concise design and execution – a single mistake could render him deformed and crippled – which speaks to the geometric precision that shaped MPLS.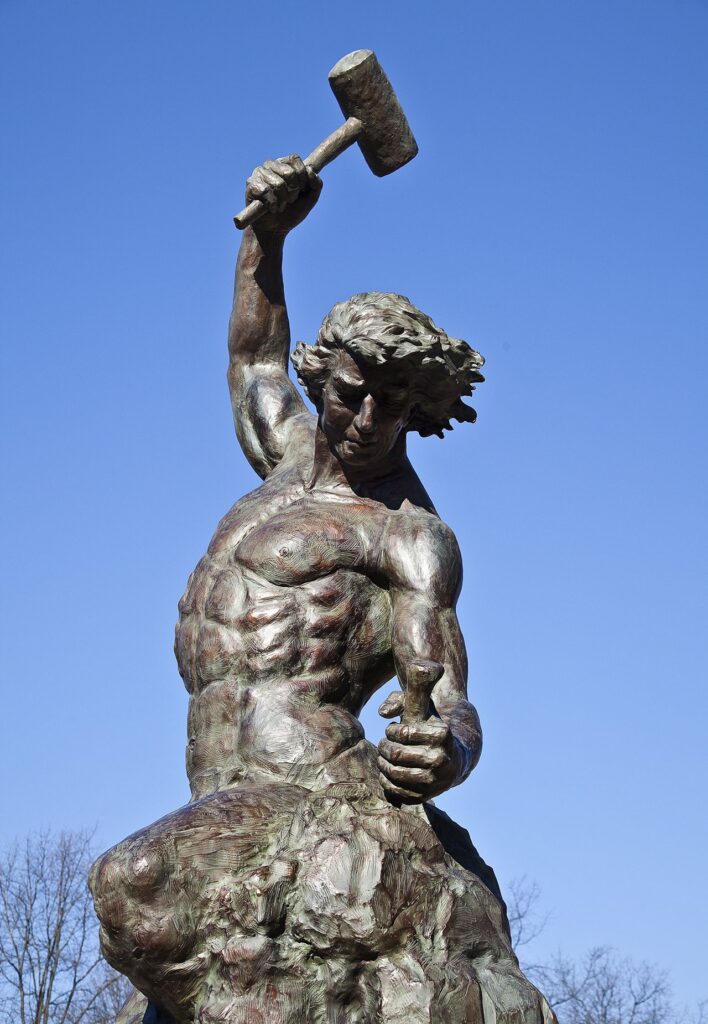 My highlighting of these contrasts is not a treatise on the peoples' character – it is an illustration of the historical evolution of their towns. Today, the Twin Cities are so diverse that ethnic generalizations are irrational. Generations of race and cultural mixing, as well as ongoing immigration and migration, have transformed Minneapolis-Saint Paul into one of North America's unique "melting pots":
Where else can you find ᐅᒋᑉᐧᐁ (Ojibwe), Oceti Sakowin (Sioux), Latin@s, African-Americans, Southeast Asians, East Africans, Scandinavians, Germans, Irish, etc. living (and mixing) together?