Fifty Shades Darker by E.L. James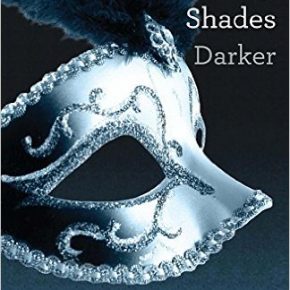 Fifty Shades Darker is the second book in the Fifty Shades series by E. L. James. It is  about Christian Grey, a man who is heavily into the whole kinky sado-sex scene. In this book it goes into more of why and how he turned out the way he did. He gets back together with Ana after she leaves him in the first installment of the series. If you enjoy reading or are into the whole S & M kinky sex erotica, then this is the book for you. This is a New York Times best seller so it seems like a lot of readers are into it, curious about it or want to get into the whole kinky sex scene.
Small Persons With Wings (they hate to
 be called fairies) by Ellen Booraem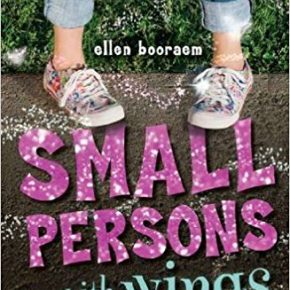 Small Persons With Wings by Ellen Booraem is a
very well-written, cute book.
It could appeal to the reader of any age. It is about Melanie Angelica Turpin and her family. Melanie and her family had a Small Person With Wings living in their home until she was in kindergarten when she told her class about the fairy that lived with them. Then
Fidius took off and did not return until years later. One day her father gets a phone call from someone claiming to be
his father's lawyer, stating that his father Orgiers has
passed away.
They pack up and move to the Inn that her
grandfather owned. It also had a pub in the cellar of the
Inn. They then discover a fairy (Parvi Pennati) living in an
old slipper in the chandelier of the pub. The pub is and inn
is very run down and needs lots of work.They soon find out there isn't just one fairy. They have come upon
hundreds. The grandfather had a ring that will make an
elixir the fairies need for their powers. What happens then
is quite the adventure. Although this book is geared toward
a younger audience, I think that all ages could enjoy the
story. I highly recommend this book.