Arti-Blog: Local To Global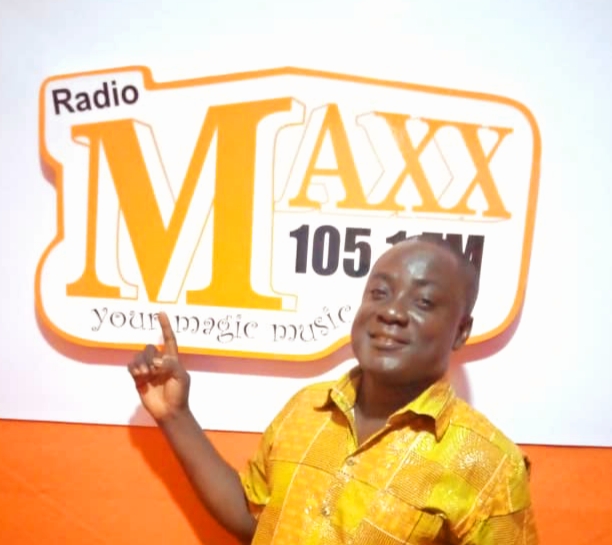 Graciously, I developed the attitude and habit for listening to various radio #media organizations such as BBC, CVC, VOA, RCI, RFI just to mention a few. However, all occurred due to the enthusiasm for the short-wave of international transmissions. To be precise, whilst growing up as young curious teenager with eagerness to be a mimic of any elocution broadcaster I hear the accent-cadence on the airwaves. Incredibly, it's rather an opportune moment when one preacher-man realized the potentials and capabilities in me after completion of second cycle school education. Therefore, he asked me to join his program on a particular radio station in the city of Takoradi where in actual fact my up-bringing began as young boy on the suburban street of Amanful West. It was additional value to unearth the other talent in me when I sung alongside a co-equal lady to record signature-tune for that memorable Christian program dubbed Power Word of Jesus on Radio Maxx 105.1 FM. These were all moments of discovery to establish myself from local to global level in terms of radio broadcasting which has definitely continued as passion and routine of daily lifestyle. It's another enthusiastic and joyous moment as my presence in the broadcasting studio brought about regular decision as live introducer of the program on-air courtesy Radio Maxx 105.1 FM in the first locale in Takoradi, Western Region of Ghana. I quite remember, having the pleasure to say "It's time for the Power Word of Jesus broadcast with Reverend Nyameyeke Wireku". That's really the first time of being behind a radio microphone which I never panicked but by His divine motivation I was able to deliver by speaking to the listening audience. That's over fifteen (15) years ago!
Unfortunately, the program had a stoppage due to lack of sponsorship to continue airing. Well, it was yet another fantastic breakthrough moment as I became a time-keeper and chosen among others as producer of a Quiz program on different radio station i.e. (Kyzz 89.7 FM) located within the same metropolis of the Western Region, Ghana. Unto Him is all the glory as I ably coped with most acts of the program. Having, established and exhibited many technicalities in the broadcast studio of Kyzz 89.7 FM. Well later on, I was given another worthwhile opportunity as a panelist on rather quite debatable program dubbed Born To Win with its feminine host being cordial and professional. This went on for about five weeks, thus on Sundays when the Scripture-based quiz program entitled Radio Bible Quiz #RBQ comes to an end. Amongst other things, within the same locality or neighborhood where I domicile another radio station was established so often-times I went to the studio to assist during phone-in segment of a lunch-time program. Although, that station collapsed at the time, I never gave-up to become professional journal fellow. Thus, be it on-air or on-line! Much admiration have been absorbed within because I've had times of being a producer on diverse programs ranging from social to spiritual on numerous local radio stations. Aside, it's been worthwhile experience and exposure to various media networks.
Remarkably, it's through writing by post and typing on the internet that impressively opened the doors of opportunity for me to become abreast with most of the widely listened to global media power-houses. Obviously, some still appreciate the daily, weekly and even monthly contributions I make to their programs. In reminiscence, the launch of an affiliate international radio station in the Western Region of Ghana also rekindled my participation on interactive and debatable topic to mark International Women's Day on 8th March, 2011. So, just imagine the feeling when your submission is short-listed or selected on top of various contributions for airing on a highly recognized radio stations around the globe. It's yet another achievement of a sort to be admirable about! An impact-making moment of having the tendency to read my own composed poems for recording together with written articles was also a move on higher pedestal. Aside, to express views on some topical issues centered on African perspective. No doubt, that also paved the way in terms of familiarization and recognition among discerning listeners of radio with international appeal.
Currently, in relation to the new television concept as virtual #online TV show dubbed Time With Ike Boat #TWIB which commenced on the aftermath of brief audition at the Morrash Media House #MMH at Kasoa, Central Region of Ghana. It's another quick move to ensure that the television dream becomes a reality, hence there's pre-production led by the Manager and Producer, Sir Perry Adams. He's such a gifted and talented media figure with insightful knowledge about music respectively. On the first ever live streaming on Facebook, graciously I hosted Madam Anna Cole an Entrepreneurial woman and Fashion Designer as well an expatriate of the United Kingdom. Moving on, the second episode had me alone in studio unfolding the ordeal I faced being hospitalized for weeks due to ailment, thus leading to various medical checks. It's also time to express my heart of gratitude to all virtual and actual friends who helped the medical cost involved. However, the third Episode resonated with the personalized mantra Local To Global when I had the distinguished Director of MV Logos Hope in the personality of Mr. Randy Grebe (Missionary with Operation Mobilization-OM). This pre-recording and production was done at Tema Port onboard the vessels at VIP lounge. The web-link to watch, comment, Like, subscribe on YouTube via: https://youtu.be/oExbhBFrlY8
Last but not least, I can say with certainty and no shadow of doubt that many systematic approach to life and diversity people always makes it appropriate to share when the least opportunity is given. Factually, the first three paragraphs of this Arti-Blog had original concept written on paper 7th March, 2012 and completed as well re-written on 10th March, 2012 at 2:10pm. Indeed, it's initially recorded as real-life radio documentary in a hood studio operated by Mr. Emmanuel Famiyeh at Amanful West in Takoradi, Western Region of Ghana, West Africa. Yes, it's radio documentary centered on how my contribution and participation to local broadcasting led to the connection with some global journal minds, thus from country to country and continent to continent. Well, by virtue of on-air and on-line mediums of communication.
Yours In Local To Global Media.
Ike Boat
#SCIM #TWIB
Email: ikeboatofficial@gmail.com
Phone: +233 552477676 #WhatsAppBiz
Facebook: www.facebook.com/ikeboatofficial1
TikTok: @ikeboatofficial
Instagram: www.instragram.com/ikeboatofficial
Twitter: www.twitter.com/ikeboat
Soundcloud: www.soundcloud.com/ikeboatofficial