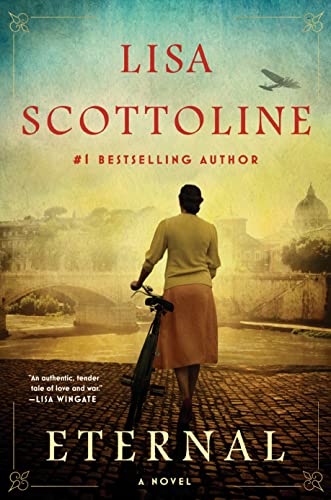 A Book review by Linda S. Gunther
"ETERNAL" by Lisa Scottoline
With a trip planned to the wine country this past weekend, I couldn't wait to get away for a few days. It was a long drive from our house at the beach in Northern California to Sonoma County, and I was in the midst of reading ETERNAL, an historical fiction novel set in the 1930's and 40's in Rome, Italy, written by Lisa Scottoline.
I get carsick if I read as a passenger which means I was incredibly frustrated during that 4-hour car journey. I had started the novel the night before and read about 135 pages, my eyes in the book until the last minute, digesting another 20 pages before my husband and I left the house on Friday morning.
I just didn't want to put the book down. I like to run my fingers down the pages of a good book and because I'm a novelist myself, sometimes I make notes in the margins or bend the page corners because of something so beautifully written. I learn so much from every book I read, so I haven't ever considered switching over to audiobooks. I sat in the car and suppressed my impatience until we arrived at our destination. At the hotel I flopped down on the cozy love seat, curled up in front of the fireplace, a glass of intoxicating Cabernet on the table before me and held ETERNAL in my hands, ready to savor every page.
The story starts out joyous, the three young protagonists as children (Elisabetta, Marco and Sandro) in Rome, hanging out together, biking the city, splashing each other at the foot of the Tiber River. The story begins with a love triangle. Best friends, Marco and Sandro are both secretly captivated by feisty Elisabetta. She favors one of the boys but loves them both in different ways for different reasons. I won't say more about how this topsy turvy love story works out but it's not what you'd expect and I mean that! Your heart will be turned inside out going through the ups and downs of young love.
The timeline of this novel spans decades through Mussolini's rule of the country, the start of WW II, Italy's unification with Hitler's Germany, the Nazi occupation of Rome and the chaos that ensues with a barrage of anti-Semitic laws that morph into a living hell for all Italian Jews, one of whom is Sandro.
The back cover of the book describes ETERNAL as a sweeping epic and for me that's a perfect description for this page-turning read, a heart-wrenching tale full of twists and turns.
The added bonus in this read was learning all about the craft of pasta-making! The secondary character, Nonna, the proprietor of exclusive Casa Servano, the only restaurant in Rome to serve the highest quality of home-made pasta, urges her protégé, Elisabetta, to finally take control of her young life, become independent of men, and savor everything there is to know about cooking and how to run a flourishing restaurant business.
If you enjoy a good pasta as much as I do, then you will swoon over ETERNAL's Chapter Eight-five where Elisabetta prepares spaghetti alle vongole (spaghetti with clam sauce), complete with the fresh chopped garlic, oregano, parsley, salt and olive oil. I could actually smell the dish on the page as the narrator described the precise preparation. As soon as I read it, my meal out that night in the wine country was a plateful of linguini and clams with a robust glass of Coppola Cabernet.
One of my favorite historical novels of all time is Kristin Hannah's The Nightingale, now being made into a film. In my opinion, the intriguing characters in Scottoline's ETERNAL, their complex relationships, the deep dive into the internal dynamics of all three families and the delicious nuggets of Italian culture sprinkled throughout, places this novel in the same league as The Nightingale. And so, I give ETERNAL the highest rating of 5 out of 5!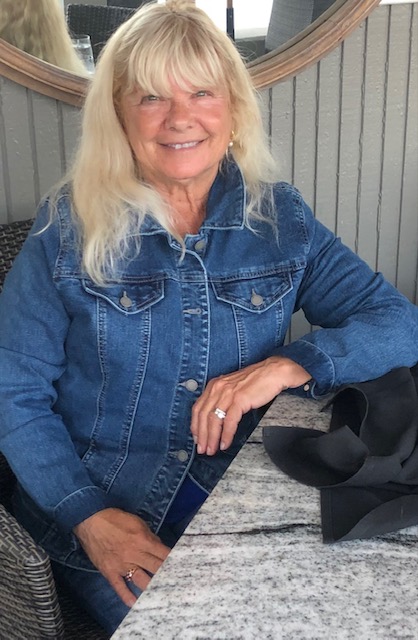 Linda S. Gunther is the author of six published suspense novels: Ten Steps From The Hotel Inglaterra, Endangered Witness, Lost In The Wake, Finding Sandy Stonemeyer, Dream Beach and most recently in 2021, Death Is A Great Disguiser.
Her short stories have been featured in numerous literary publications. Linda's passion for travel and continuous learning fuels her fire to create vivid fictional characters and unforgettable story lines.