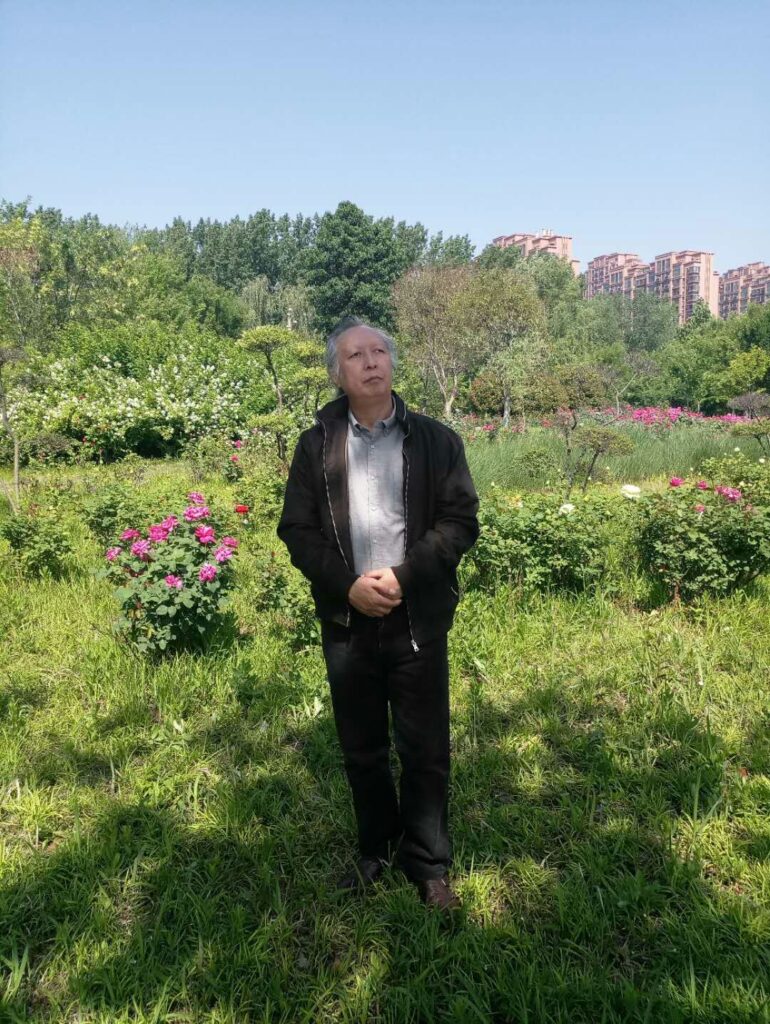 Four Poems

Written by Chinese Poet Yuan Hongri

Translated by Yuanbing Zhang

 

The King of Giants in Prehistoric Kingdom

 

When you are not any more fresh fragrant red apple but faithful pure ruby,

you will see the back of  time, the incredible kingdom of the sweet light.

the palace of stars in which the soul lives and the golden tree in the garden of heaven.

The ulterior you will be a teenager--the king of giants in prehistoric kingdom.

10.19.2017

 

那史前之国的巨人之王

 

当你不再是鲜芳的红苹果而是坚贞纯粹的红宝石

你看到了时间的背面那不可思议的甜蜜之光的王国

灵魂居住的星辰之宫那天国花园的黄金之树

明天的你是一个少年那史前之国的巨人之王

2017.10.19

 

The Sovereign Gods Are all My Own

 

I'm not Wukong and I don't want to be Celestial Ruler Supreme God,

but I want to be myself in the beginning.

There was no the heaven and earth at that time and the universe was the paradise of the soul,

in which were full bloom a great many flowers from paradise in the galaxy.

Neither I knew what was the up and down, east and west, nor gentle and simple, both parties.

I was both a teenager and an old man,

the great many numbers of mine had a great many kingdoms, the sovereign gods were all my own.

10.9.2017

 

那至尊无上的诸神皆是我自己

 

我不是悟空我不想作天帝而只想作太初的自己​

那时没有天与地而宇宙是灵魂的乐园开满巨多星系之仙葩​

我不知何为上下东西也不知贵贱彼此而时光是我永恒之河流​

我既是一个少年也是一个老者那巨多的我拥有巨多的王国那至尊无上的诸神皆是我自己​

 2017.10.9

 

Giant's  Poem

 
The body is just a dress of your soul and the world is a picture of time.

You can't find yourself even you go all over the world,

because the temple of the soul is in a garden beyond time.

Those smiles of the prehistoric giants is in a bright mirror of the quiet spirit

and the interstellar words are giant 's poem.

2017.8.8

 

巨人的诗章

       

身体只是灵魂的一件衣裳而人间是时光的一幅画

你走遍世界也找不到自己因为灵魂的圣殿在时光之外的花园

那些史前巨人的笑容在寂静之心灵的明镜之中而星际的词语是巨人的诗章

2017.8.8

 

The Nest of Time

 

When the lightning of heaven spark-over the head of the night

and make the earth transparent, like the honey of gold,

The angel's song is like the dance of the swarm

and illuminate the nest of time--the giant labyrinth of stars;

The golden car of dragon and Phoenix will carry the mountains of prehistoric gods

and the giant ship of platinum is suddenly like a outer paradise of the interstellar giants.

 7.29.2017

 

时间之巢      

 

当天国的闪电击穿黑夜的头颅而令大地透明若黄金之蜜

天使的歌声若蜂群之舞而照彻时间之巢巨大的星辰之迷宫

龙凤之金车载来史前诸神之山岳之尊尊而白金巨轮恍若星际之巨人天外之乐园

2017.7.29

 

 Bio: Yuan Hongri (born 1962) is a renowned Chinese mystic, poet, and philosopher. His work has been published in the UK, USA, India, New Zealand, Canada, and Nigeria; his poems have appeared in Poet's Espresso Review, Orbis, Tipton Poetry Journal, Harbinger Asylum, The Stray Branch, Pinyon Review, Taj Mahal Review, Madswirl, Shot Glass Journal, Amethyst Review, The Poetry Village, and other e-zines, anthologies, and journals. His best known works are Platinum City and Golden Giant. His works explore themes of prehistoric and future civilization.
 

Yuanbing Zhang (b. 1974), is Mr. Yuan Hongri's assistant and translator. He himself is a Chinese poet and translator, and works in a Middle School, Yanzhou District, Jining City, Shandong Province China.