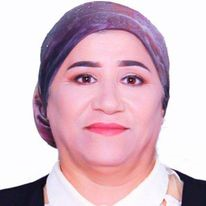 EPISODES OF NIGHT 

Grasshoppers chirp with a loud voice 
As if Tashkent is being boiled in bowl. 
There, far away, with seductive look 
Some prostitutes are smoking cigarette. 
Cars are flooding in the magistral 
They pause a little without any aim. 
From Nexia up to Nissan you may see 
Smoke of cigarette is swallowed by fate. 
Returning from work, hurrying to home 
People are on the road whose shoulders in pain. 
They think about sorrows and life problems 
However, all their thinking is in vain. 
Somewhere an infant is crying nonstop 
Maybe he was also abandoned by someone. 
Maybe his mother now holding a cup of wine 
Sharing her kisses to another man. 
Someone is crying and praying for God 
Hoping that Almighty will hear his words. 
Maybe it is the very day written by his fate 
In which all his sins will be forgiven. 
Something broke down accidentally 
The life of complaint came to its end. 
Night, why your embrace is full of sadness? 
I thank God that I have reached the dawn.

Sharipova Zuhro Sunnatovna (Zahro Shamsiyya) She was born on April 9, 1969 in the Nurata district of the Navoi region. Her first poem was published in 1985 in the Gulhan magazine. Uzbek publishing houses published works in the journal "Sharq Yulduzi", in the literature and art of Uzbekistan - "Ma'rifat", in various regional and district newspapers. World almanacs in Canada, -2017 in Dubai WBA 2018 "Turkish poets of the world" (Buta 3) 2019, "Muhammad Yusuf izdoshlari" 2017 almanac. She published her book "Ismsiz tuigular."