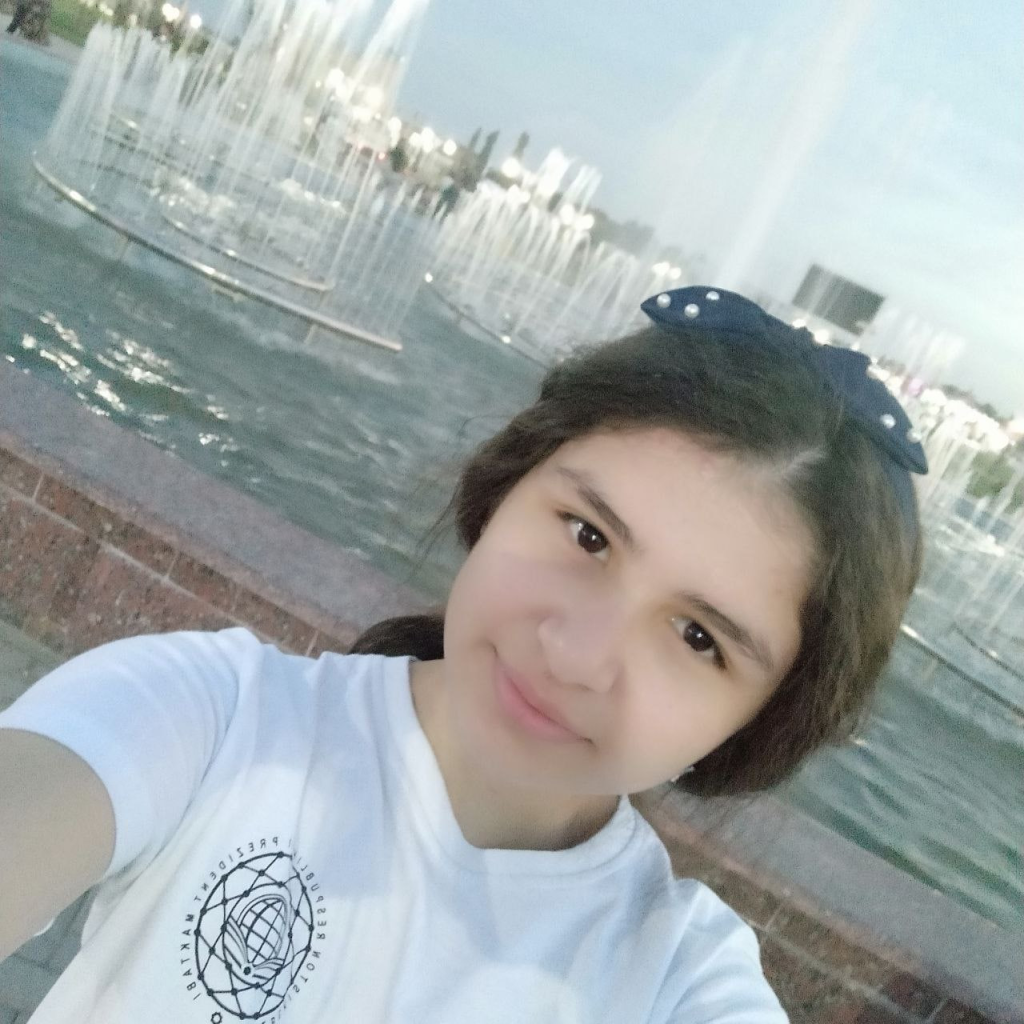 It's raining...

Little pure rain drops on my head,
Today the sky is a bit disappointing.
As if resting from a warm drop,
The clouds are covered in blue.

The trees have tears in their eyes,
A pearl hung on each branch.
The whisper of the rain caught the imagination,
Inseparable is this joy or sorrow?

The raindrops are rustling,
His sweet voice is pleasing to the heart.
But it does not enter my heart,
Flows like inspiration into ocean poetry.

Little pure rain drops on my head,
Today the sky brings tears again.
The feelings that screamed from my heart
Begins to drip on the surface of the paper.
Shomurotova Zulfiya was born on December 15, 2006 in Khiva, Khorezm region, Uzbekistan. She is currently a 10th-grade student at the Khiva Presidential School. She is a member of "The Global Friends Club" organization in Georgia, a participant in the Kangaroo Olympics in 2020 and 2021, a participant in the Hippo Olympiad in 2021, a participant in the "Chatbot" project, and she won 3 certificates in the "Uzbek million coders" project, attended WHO: "Vaccine Safety Basics" course and holds certificates from 12 similar international universities, volunteer of "Golden wing", participant of the forum held by the International Internship University, ambassador of IQRA Foundation, Protection for Legal& Human Rights Foundation's Coordinator of Uzbekistan.