This month, Elizabeth Hughes starts her 'Book Periscope' column with an original poem, highlighting the psychological toll imposed by homelessness.
the poem
 from Elizabeth Hughes
While riding the bus, I looked over, and saw a man with his cart piled high,
remembering the days when I too sat on the bus with my cart as well.
Some people would look at me and see a dirty homeless woman- pitiful and sad.
Others would look and say, "She's homeless because she is horrible and bad."
Then I almost broke the curse of bad luck with no place to go, getting booted to the curb again with nothing to my name, and with everyone saying, "You're just one of them- nothing's different, you're just the same."
Then I walked down the streets and stood on the railroad track,
Fully aware that when a train races towards me, that there's no going back.
No one missed me, no one cared,
I would rather be dead, than homeless and scared!!
Now, here's a book review, of a memoir from an expatriate engineer:
Review of From Jarrow to Java (on a Beer Scooter) by Joe Writeson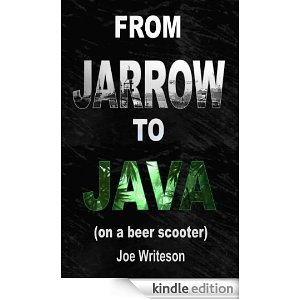 From Jarrow to Java (on a Beer Scooter), by Joe Writeson, is a very humorous book of the author's life in Java. Joe Writeson leaves his home and just by chance accepts a position to oversee a huge, seemingly doomed construction project in East Java. What ensues when he takes on this monumental task is quite hilarious. Yet, one can feel his frustration in attempting to get the project going and completed. He runs into many obstacles, some of which will have you laughing out loud. One of the most important people he meets in Java is the woman he will marry. This book is very well written, humorous, yet tells of the frustrations and accomplishments in taking on a huge project. This book will capture your interest from the beginning to the end. Thank you Mr. Writeson, for a truly great book. I very highly recommend From Jarrow to Java. It is most definitely "my cup of tea"!!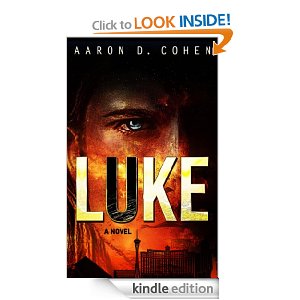 Luke, by Aaron Cohen, is a great novel about a man who used to be in "The Organization" and wants to take control of all prostitution in Las Vegas and then spread his empire to other cities. I would call it a crime/suspense novel. The characters are strong and the story flows nicely and keeps the reader interested. My favorite character is Charlie, a giant of a man who used to be a chef in Paris until his tongue was removed. His character is strong, powerful and lovable. Although each and every one of the characters are great in Luke. Thank you Mr. Cohen for a great novel. I highly recommend Luke. If you don't usually read crime/suspense novels, try this one! I am sure you will enjoy it as much as I did. Aaron D. Cohen's Luke is definitely my cup of tea!!
Elizabeth Hughes is a writer from San Jose, CA. She may be reached at hugheselizabeth@rocketmail.com