Uncategorized
Everyone, two people in the Synchronized Chaos family, columnist, poet and software engineer Leena Prasad and writer/software person Rui Carvalho, are offering to help our publication fundraise. They'll create an app of your poetry for $200, with one-third of the proceeds going to Synchronized Chaos!
Mention Synch Chaos when you order an app and we'll receive cash. Please contact us by commenting here or emailing us at synchchaos@gmail.com
 If your purchase more than five  iPhone/iPad or Windows apps, the maximum yearly fee will be $50. If your purchase two or more Android apps, the maximum yearly fee  will be $15.
Both Rui and Leena have experience and references regarding their software and development skills, and will provide work samples upon request.
From Leena Prasad, who specializes in haiku, senryu and other Japanese-inspired poetic forms: 
So, you have written several haiku, senryu, or tanka. Maybe you have a collection of haiga. Now what? You can publish them in a book but, really, smart phone apps are where people are spending a lot of their time and these Japanese inspired forms are well-suited for the small screen. I converted my senryu book 'not exactly haiku' into an iPhone/iPad app and can do the same for you. I can also create an Android version. Check out my app by searching for it in the Apple iStore or by following the links at ThinkersInk.com.
Basic app package for $200:
cover page with 3 menu items (Favorite, Contents, More…)
one author page
20 pages (screens and menu similar to 'not exactly haiku')
ability to mark each page as favorite and  email and tweet the text content
a "more" page with six buttons, one of which links to the author page and five which can link to any url.
Yearly Fee: $5/year to keep the app in the online store.
Additional Items:
Additional static screens, $3/page:  screens and menu similar to 'not exactly haiku'.
Additional dynamic screens, $TBD: customized screens with buttons, etc.
From Rui Carvalho, who handles all types of poetry, including short prose poems and flash fiction: 
I offer top quality apps for Windows Phone and Android. Each app is intended to be a valuable asset for poets who want to value their work and present it to friends and readers all around the world. The standard content is: i) 20 poems; ii) short presentation of the author with maximum of two screens and one photo (optional); iii) a link to an existing website of the author and iv) an inspiration photo per group. If desired, it is possible to add extra poems and/or a short quiz (an extra fee will be applied). The app will be available for countries as USA, Canada, UK, and many others. Additionally, it will be possible to produce apps for iPhone if the author needs at least one  app per platform. Also there is the possibility to have a small app, with link to your existing website and 3 poems, for just $45 and $5 as yearly fee. We can talk to know your needs and adapt our app.
Happy Mother's Day, Memorial Day, whatever you celebrate this May. Our monthly theme is journeys, travels of the body, mind and spirit.
Some journeys are literal, such as Lukas Clark-Memler's Borneo trip, and the fictional heroic journeys in Brant Waldeck's novel Guardians of the Scepter (reviewed by Bruce Roberts), while others involve observations and conjectures, such as Geoff Marcy and other scientists' search for faraway exoplanets.
Some contributors travel in time. Literally, as Christian Marclay does through freezing and recording daily moments in his clock installation at San Francisco's MOMA, or through artistic tribute or empathetic imagination.
Several writers introduce elements of the old into the modern, providing comparisons and expanding the relevance of their works. Emily Allen brings older music into her modern afternoon in her prose sketch Four Chords and the Truth, and Christopher Bernard reviews a poetry collection from Ernest Hilbert, whom he calls the 'Milton of the Alleys.'  Bruce Roberts reviews a chapbook from Mark Schwartz, entitled 'On Third Street: Kerouac Revisited,' which is intended to continue the 1940′s Beatnik tradition. Also, he examines a collection from Khary Jackson, 'Any Psalm You Want, where in one notable piece Jackson superimposes a historical Civil War re-enaction onto modern-day violence in a poor Black neighborhood.
Leena Prasad, in her monthly neuroscience column 'Whose Brain Is It?' explores the biological and psychological basis for health benefits from the old remedy of acupuncture.
Some contributors travel, not physically or through time, but psychologically, into others' lives and experiences, through empathy. Randle Aubrey, in his critique of a recent environmental protest against the Keystone XL oil pipeline, points out the need for communication across class and cultural groups in order to convey the relevance of certain issues, such as ecological concerns, to a broader coalition of people. In other words, he encourages people to uncover the intersections between the issues affecting them, to blur the boundaries between 'their' issues and those of others. To find themselves in a broader narrative, to journey mentally beyond the bounds of their day to day experiences.
Dave Douglas explores the guidance and direction someone might need for a journey, literal or metaphorical, in his poem Radio Flyer.
And Alexandra Dean Grossi takes the landscape of our collective mind, the Internet, and renders it as a set of traditional paintings and photographs. Many traditional, Romantic and Surrealist artists and authors throughout history have drawn upon mythology and dreams as subjects (Salvador Dali, Paul Gauguin, Toni Morrison, Isabel Allende, and many others.) To an extent, Internet memes, jokes, conversations are becoming our dream-world, our subconscious, where we collect and percolate sentence fragments, thoughts, and unfinished ideas. We consider things by crowdsourcing them, spread the good and the bad around like recurring dreams/nightmares, and construct new narratives in cyberspace.
Some people decry the lack of civility, proper grammar, fact-checking etc on the Net, but perhaps cyberspace is more properly considered as a personal and cultural dreamscape than a component of our polished literary or scholarly output. The net is where we journey to in our off hours, where we catch up on what's going on and what our friends think about it, where we find sometimes half-baked but cute and poignant pictures and inspirations, where we shapeshift and create new identities for personal exploration and transformation. It can be the scholarly library, but more often serves the role of the campfire gathering, the late-night cafe, the coming-of-age roadtrip. Where we formulate and test out ideas before presenting them to the public.
Like the hashish-influenced wanderings of French Romantic author Gerard de Nerval or the grotesque fantasies of E.L. Hoffmann, the Internet represents a space where we can let our minds wander. We can publicly pose our highest aspirations and darkest instincts under cover of disguises, and become beguiled by this semi-real world. So, the least polished parts of the Internet seem to fill a need within human nature, a psychic impulse that remains as our world develops more technology.
Not everywhere that we visit in our dreams is pleasant, and there are nightmares as well as scenes of fanciful inspiration. Rachel Mallino Fowley illustrates this through her essay "I Am Jane Doe's Daughter," pointing out the lingering effects of child abuse on adults and the difficulty in recovering and in holding perpetrators accountable. Michellina van Loder describes her narrator's struggle with an eating disorder in a poem entitled 'Milk and Honey,' drawing upon ancient concepts of provision and blessing to highlight the tragedy of the speaker's being unable to meet his/her most basic needs. And Egyptian poet Jaylan Salah draws upon images from Western history, most dramatically the Salem witch trials, to communicate her observations of her home city of Alexandria and her wishes for a peaceful society respecting individual freedom and dignity. She conveys the power of personal independence by showing what can happen when a repressive society denies it, and celebrates the strength of those who hold to their convictions even at great personal cost.
We at Synchronized Chaos hope that your journey through this month's issue proves more of a restorative journey or creative escapade than a nightmare. Please enjoy the works of our contributors, and thank you very much for reading!
In keeping with the spirit of this month, we're traveling back in time through this classical artist's rendering of Prometheus, the mythical Greek bringer of fire and enlightenment to humanity. Icon courtesy of Finn Gardiner, a design collective in Boston.
____________________________________________________________________________________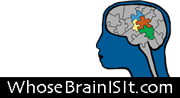 Needle Pleasure
by Leena Prasad
| | |
| --- | --- |
| topic | acupuncture |
| region | all regions |
| chemicals | adenosine, dopamine |
Adele's eyes are closed. The music in the background slowly unties the knots in her muscles. She feels the tiny prick of the needles as they are inserted into her forehead, the side of her head, and near her eyes. A few needles are inserted near her ears while she lies face up on a massage table. Adele cannot see all the acupuncture needles that stick out from her face and does not feel any pain after the sensation of the initial prick.
Acupuncture releases a neurotransmitter called adenosine. One of the many roles of adenosine is to help in pain control. When the human skin is punctured with small holes, the body responds by preparing itself to manage the pain via the release of adenosine. This release of this neurotransmitter also acts on other pain in the body. Essentially, acupuncture coaxes the body into releasing a natural painkiller.
The acupuncturist places little fragrant eye pillows over Adele's closed eyes, tells her to relax, and to not move her head. "It is best not to fall asleep," she advises. She puts a small bell in Adele's right hand and tells her to ring the bell if she needs anything. Adele hears soft footsteps moving towards the door, the flip of the light switch, and the door closing. She does not feel the needles at all. Instead, she feels relaxed and pampered, as if she is at a health spa.
After several minutes, Adele feels changes in the intensity of her migraine. The headache is not gone, but it is starting to wane in intensity. This makes her wonder if this is due to her psychological expectations or if there are actual physiological responses in her body. She knows that acupuncture works for many people but not everyone.
Adenosine attaches to receptors in order to transmit its message for releasing pain killers. It is possible to have insufficient or malfunctioning adenosine receptors. Thus, people with problematic
receptors will not have the same level of benefit from a treatment as someone with healthy receptors.
After several minutes, Adele starts to feel drowsy, but concentrates on staying awake, and using her mental energy to focus on chasing away the migraine. Adenosine slows down nerve signals thus causing drowsiness and relaxation. Eventually, the acupuncturist comes back into the room and removes the needles from Adele's head. Adele can feel the change already. The migraine is not completely gone but it is much less severe. She feels happy and has to resist an urge to hug the acupuncturist.
Adele is in a great mood for the rest of the evening because the adenosine in her body causes a chain reaction of activating the feel-good neurotransmitter dopamine. Convinced about the results of the treatment, she calls the acupuncturist and leaves a message to request recurring weekly appointments. Although her decision for regular treatment might be motivated by the mood enhancing effects of dopamine, several studies show that consistent use of acupuncture is useful in reducing the intensity and frequency of migraine headaches.
---
This is a monthly column published in SynchChaos.com magazine and Leena is looking for other syndication opportunities. Leena Prasad has a writing portfolio at FishRidingABike.com. Links to earlier stories in her monthly column can be found here.
Josh Buchanan, a UC Berkeley graduate, edits this column with an eye on grammar and scientific approach.
Dr. Nicola Wolfe is a neuroscience consultant for this column. She earned her Ph.D. in Clinical Psychopharmacology from Harvard University and has taught neuroscience courses for over 20 years at various universities.
References:
Vickers, Andrew J., et all, Acupuncture for Chronic Pain, JAMA Internal Medicine, http://archinte.jamanetwork.com/article.aspx?articleid=1357513, Oct 2012
Goldman, Nanna., et all, Adenosine A1 receptors mediate local anti-nociceptive effects of acupuncture, Nature Neurosicence, http://www.nature.com/neuro/journal/v13/n7/full/nn.2562.html, March 2010
Fredholm, Bertil B.,PhD; Svenningsson, Per MD PhD, Adenosine–dopamine interactions, Neurology, December 9, 2003 vol. 61 no. 11 suppl 6 S5-S9
Takano T., Chen X., et all, Traditional acupuncture triggers a local increase in adenosine in human subjects. 2012 Dec;13(12):1215-23. doi: 10.1016/j.jpain.2012.09.012.
Guardians of the Scepter,
By Brant Waldeck: A Review.
My third grade granddaughter, Sophia, is excited. Weeks ago, she saw my copy of Secret of the Portals, the first in this kids' adventure series by Brant Waldeck. Reading the cover, she was hooked, and begged to take it home to read—which she did.
Last week she spotted Guardians of the Scepter, second in the series, in the book pile on my desk, awaiting review. Her eyes lit up, and after reading the cover, wanted it: "Can I please, please, please take it home, Grandpa?" Well, no, because I've been busy, and hadn't written the review yet. But here it is, and the book will soon be hers.
Kids need interesting, exciting books to read if they are to develop the lifelong reading habit. A book with heroes, villains, battles, superpowers, and of course a talking squirrel is just the ticket to grab kids by the imagination and pull them into a fantasy story that hones their reading skills. This series by Brant Waldeck, written to entertain his own kids, are such books.
The first, Secret of the Portals, introduces us to Tommy and Bruten and their families, two seemingly ordinary kids who grow and develop in new worlds, entered through magic portals from our world. In the World of Stone, especially, Bruten discovers near super powers battling stone villains, using a phenomenal weapon called the Scepter.
In the second, Guardians of the Scepter, we learn that this scepter has a long association with their families, and that as this history is revealed, the plot gets more and more interesting, for both good and evil powers want this mighty weapon.
Pursued by villains on Earth, bent on capturing the Scepter, Bruten and Tommy escape through yet another portal to Cerebra, a land where certain people possess amazing mental powers. Yet this time it's Tommy, not Bruten, who develops in amazing ways that he never knew possible.
The plot twists and turns through surprise after surprise, as new heroes emerge to help them, battling villains that they never would have suspected, all obsessed with the power of the Scepter.
These books will not enthuse adult readers—too simple–but then adults are not the target audience. For kids though, say ages 9 through 12, who need to read everything they can, these are books that will hold their attention, pulling them to finish, and that's how lifelong readers are developed.
"OK,OK,Sophie, you can have the book now!"
Bruce Roberts, April, 2013
 Bruce Roberts is a poet, artist and retired schoolteacher from Hayward, California. He may be reached at brobe60491@sbcglobal.net
I Am Jane Doe's Daughter
In the aftermath of the most horrific mass shooting our country has ever seen, a courageous woman wrote about her own nightmare and burden, comparing herself to the slain mother of a mass murderer. The article, entitled "I am Adam Lanza's Mother" blew a hole through our fractured mental health system. Her intent, as I understood it, was to show the world that, despite all of her attempts to seek help, the "system" continues to fail her and she is frightened – very frightened – of her own son. And she wants help.
Monsters really do live in closets.
I am Jane Doe's daughter. I, too, have sought help. My first therapy session was at age 13. By 35, I had seen over a dozen psychotherapists and psychiatrists. I've had more diagnoses than fingers. But there is one constant diagnosis with regards to my ill functioning brain – Post Traumatic Stress Disorder. I once begged to be checked in to a psychiatric hospital. In 2012, I was eligible to participate in a drug trial at The National Institute for Mental Health in DC, where I stayed as an inpatient for four months. Why? Because as a child, I was physically, emotionally, and sexually abused at the hands of a woman – my mother.
For the sake of this story, I am referring to my mother by her current married name. Before Doe, she was Smith, and before Smith, she was Jones. My mother is a public school teacher, currently teaching middle school children at Palm Springs Community Middle School (formerly, Jefferson Davis Middle School) in West Palm Beach, Florida. Yes, I'm outing her. Because, despite the crimes of which she made me a victim, she also had sex with a sixteen year old boy when I was fifteen years old, in our home. I was there, with my boyfriend at the time. There was an investigation, but nothing ever came of it. She continued to teach and still does to this day.
I was abused on a daily basis, but because this is not a book, I will stick to the most damaging atrocities. Between the ages of eight and ten, every weekend, my mother forced me to visit her pool- hall junkie boyfriend, a man by the name of Jimmy Doe, whose living situation consisted of various cheap motel rooms. During those visits, I was forced to watch Jimmy and my mother have sex. In fact, that's all they did. It was a curious situation – every motel room Jimmy rented only had one bed. I had few options: either sit on the same bed where they were having sex, sit in a chair that faced the bed where they were having sex, or hide in the bathroom. I can remember instances while hiding in the bathroom, my mother calling out, "what are you doing in there" – as if to say, "Why aren't you out here watching us fuck?" Beyond the sex, their interactions were always sexually gratuitous – it was normal for Jimmy to grab my mother's vagina while kissing her good-bye.
On the car ride home from several of these sexual exploits, my mother would find a reason to scream at me, I had engaged in some imaginary wrong doing that would cause her to become irate. My punishment was my mother flooring the gas pedal as we traveled down a busy road and her threatening to "slam the car into a brick wall and kill us both". I believed, without a doubt, that my own mother was going to murder me.
What makes this situation a purposeful crime against my innocence is that during these years, my mother and I lived with my grandparents. There was no logical reason I had to join my mother to these motel rooms and watch her have sex. She could have easily left me with my grandparents. This is sexual abuse – at the hands of a woman.
Along with the sexual abuse, my mother was violently physically abusive. She has punched me in the face and blackened my eyes – to which I was instructed to go to school and tell people that I accidentally"ran into the stationary bicycle". I was strangled on a number of occasions and once again, instructed to lie when I went to school. This time, it was a "sun rash". Many times my mother publicly dragged me by my hair down the street as I screamed for help, but no one ever came. I was beaten more times than I can count with wooden salad spoons and told that if I cried, she would beat me more. I was slapped, back-handed, knuckles protruding, on a regular basis. Her knuckle bones seemed as round as globes. I was forced to sit on my knees, facing a corner, for hours. I am embarrassed to admit that I was beaten numerous times for not being able to have a bowel movement every day when I was a little girl.
As for the emotional abuse, she spewed it out as if she were vomiting up spoiled food. I am my father, I will grow up to be nothing, I am useless and ugly. One Christmas, she refused to purchase a Christmas tree or presents, but offered to pay for a nose job. This was her way, once again, to beat down and crush my already fragile self esteem. If I made an A- on a test, I was berated because it wasn't an A+. As punishment, she took scissors to all of the clothes in my closet. She cut and cut until there was nothing left. She cut until there was nothing left of me.
My final beating occurred when I was fifteen. My mother leapt from a chair, grabbed me by my hair, tossed me to the ground face-first, forced her knee into the small of my back and proceeded to slam my face numerous times against the floor. As she did this, she screamed, "I'm going to kill you". I was fifteen and thought, finally, my life is over. Finally.
It was at that moment I was able to escape. I ran away and lived on the streets of Florida for six months. I'll spare you the sad stories of what a fifteen year old girl sometimes has to do in order to not sleep in a park bathroom. (Something I've actually done.) But I lived. And at sixteen, the father I never knew flew to Florida and put me on a plane to Pittsburgh, where I lived until I was eighteen.
As for my mother, I have never spoken to her again. During the years she abused me, I was summoned to the school office once and asked about my home life situation. I lied. I lied because I was terrified of what my mother would do if she found out I told them the truth. During those years, not a single family member stepped in to rescue me. Now that I'm older, and no longer under my mother's thumb, I have no way of prosecuting her for her crimes. The justice system surrounding adult children of child abusers is a fractured system. The statute of limitations removes the possibility of prosecution once an adult is willing and able to confront the crimes caused by our perpetrators. The bruises are gone. All that remains is a brain injury. Adult children of child abusers are the only group of victims told to "forgive" their perpetrators without any real justice served. My mother will never see the inside of a jail cell. She continues on with her life, now remarried and with a son who is about to graduate high school. I've made several attempts to contact him and make him aware that if he ever needs a place to run, that my door is always open to him.
Unfortunately, my life has not continued. I am still my mother's prisoner. I am Jane Doe's daughter. I do not leave the confines of my bedroom. I have tried and taken more psychotropics than I can count. I've been to therapy. I've seen the bleached white walls of psychiatric institutions. I don't sleep. I am unable to properly convey to the best man in the world, my husband, just how much I love him. I am emotionally absent yet filled to the brim with resentment toward a system that does not acknowledge the crimes that were made against me, crimes that severed part of me and now I stumble around as if I have a phantom limb. I can feel that part of me that is missing. I am a phantom person. But now I'm ready for as many people to know who this phantom person is:   I am Jane Doe's Daughter.
I do not want anyone's pity. I want, what I believe many adult children of child abusers want – acknowledgement. I can no longer carry this abuse around in silence. If the current justice system is unable to acknowledge the fact that I have been a victim of numerous crimes at the hands of my own mother, then I feel that I've been forced to create my own justice. That justice, for me, is to OUT the sadistic and dangerous criminal slithering about her community, working at your public schools, and still abusing.
My mother is Jane Doe.  And I am her daughter.
Piece by Rachel Mallino Fowley, accomplished poet and writer, and founder of the organization IACHD, dedicated to assisting adult survivors of child abuse through support groups and legal assistance. You may find and contact her online through their website or on Facebook (under her name.) 
_________________________________________________________________________________
If you're in an abusive situation, or a homeless teen, and need help, please call one of the hotlines here: http://teenadvice.about.com/library/weekly/aa070500a.htm
National Youth Crisis Hotline: 1-800- 448-4663
Provides counseling and referrals to local drug treatment centers, shelters, and counseling services. Responds to youth dealing with pregnancy, molestation, suicide, and child abuse. Operates 24 hours, seven days a week.
For young adults (18-24) who are homeless or abuse survivors, you may contact Covenant House, the Larkin Street Youth Center (San Francisco) or Safe Horizons (New York City.)
Here's a link to a book on how to create safety and hold perpetrators of any kind of interpersonal abuse accountable through community-based methods, if you need or would like alternatives to the legal system: http://www.amazon.com/Revolution-Starts-Home-Confronting-Communities/dp/0896087948 (this is NOT vigilante violence or revenge stuff, it's a guide to building a community that makes violence and bullying unacceptable. Creating safety in ways that go beyond relying on the criminal justice system.)
Also, Rachel Mallino Fowley recommends two books: Trauma and Recovery, by Dr. Judith Herman, MD, which explains how and why adult survivors can continue to be affected psychologically and physically from childhood abuse. Also Understanding the Borderline Mother by Christine Lawson, which describes the psyche and actions of some mothers with mental illnesses that can leave them prone to abusing their children, and gives a sense of what the children can experience being raised in those situations.
Finally, and most of all, Rachel encourages any young person who's being abused to speak out and tell a responsible adult (another parent, a teacher, a counselor, scout leader, neighbor, etc.) as there are often people who care and can help you get out of the situation. This is not easy but as she knows, you are not alone.
Four Chords and The Truth
Each time I close my eyes and picture my 40 year old self, the same image pops into my head. I am sitting in a weathered chair on the back porch of my humble old home overlooking the sun rise over the rolling Appalachians. There's a warm coffee mug in my hand, dogs snoozing at my feet. I sit in solitude, maybe next to my husband or near my child. I sit in a meditative state, smelling homemade granola baking in the oven, feeling the chilly mountain morning air on my lips, hearing birds sing, winds shake the leaves, and a song. It's the faint sound of a gentle acoustic strum and an emotive voice with a story to tell coming through my speakers. I tap my feet to the tempo of the strumming, I nod my head to the lyrics, I hum along to the sweet melody. The landscape is made perfect by the soundtrack behind it. My 40 year old self has everything she's ever wanted: a roof over her head, a family, a back porch with a view, and music.
Folk music has followed me for years now. Old folk, new folk, indie folk. Bob Dylan is my comrade, Fleet Foxes wrote my anthem, Willie Nelson can bring a tear to my eyes. I have a varied taste in music, and I seek out new sounds, new styles, new artists, but my home will always be with folk.
May you grow up to be righteous,
May you grow up to be true,
May you always know the truth
And see the lights surrounding you.
May you always be courageous,
Stand upright and be strong,
May you stay forever young,
-Bob Dylan
Sometimes I dream about becoming a folk singer. I picture it when I sing along to a song. I'm sitting on a small stage at a small venue with a small crowd of people sitting at tables, drinking their beers, maybe a whisky here and there. I've got a guitar in my hand. I'm strumming the chords I chose, singing the words that are on my heart. I am watching the faces of the crowd as each listener decides what the lyrics mean. I'll see a woman nod or a man close his eyes as he listens to my confessions, and I'll feel their pain or their joy and they'll feel mine.
I am sure folk singers, in those moments, feel more connected to the world than anyone. I think that's part of the appeal. Folk singers value simplicity. They usually pick four chords to play. They write words we can understand. They speak the truth. No complexity, no grand allusions. Just pure thoughts, raw emotions.
Look around you
Look down the bar from you
The lonely faces that you see
Are you sure that this is where you want to be?
Some of my fondest memories from my time in college have taken place on the porch of my apartment. There I would spend hours alone or with my closest friends sipping on IPAs and listening to folk. Cut off t-shirts and blue jeans, trucker hats and a love of all things wild, our friends were as moved by the melodies as we were. We'd comment on the mix, the lyrics, the sounds, and we'd talk about life, about loves lost and found, and how beautiful the night was. There'd be moments where we didn't speak at all, just reveled in our gratitude for each other and the music and the night. I found solace in these moments with the people I love most, and the sounds I love most ringing in my ears. Folk is about community, it's about friendship, it's about love.
After some thinking I think I'd rather be
A functioning cog in some great machinery
Serving something beyond me.
– Fleet Foxes
When I imagine my 40 year old self, I imagine a woman who never lost touch with her love of music. She still sits on her back porch with her friends, drinking IPAs and laughing. She still revels in the sounds sailing through her ears. She still cries when Willie Nelson sings to her through her speakers. She'll teach her kids to find solace in song, she'll teach them to express themselves through lyrics and melodies. There's something about her music, that makes her feel whole, it makes her feel connected to the earth, to the world around her. All she needs is four chords and the truth. 
Piece by Emily Allen, at Georgia Southern University. Emily may be reached at ea00426@georgiasouthern.edu and welcomes comments, feedback and suggestions on her work! 
On Wednesday, April 3rd, I attended the #noKXL protest in the Pacific Heights district of San Francisco to stand against the proposed construction of the Keystone XL pipeline. The pipeline is designed to transport Canadian tar sands crude oil across America to the Gulf of New Mexico for international distribution, and even a little research into the project shows it to be an ecological disaster of nightmarish proportions, catapulting humanity even closer to an environmental abyss. More than one thousand people were in attendance at the event, flooding the streets of the ultra-rich San Francisco neighborhood with music, endless chants, and of course, large numbers of police. Thankfully, the latter were not required to be deployed to their full crowd-controlling effectiveness, as the protesters stayed relatively peaceful and cordial throughout the day, despite the extreme chill and high winds that blasted across the neighborhood. Whether or not Obama received the message during his day of closed-door fundraising that Californians are not in favor of the pipeline is unclear, but it's hard to imagine that the efforts of the protesters could have been missed as his cavalcade snaked its way through the crowds to the Getty Mansion. This protest was the work of professionals, working together in concert to make maximum impact with minimal equipment, and they did it well.
It's difficult to sort out the feelings and impressions that you experience when attending your first protest. The way these things are presented by the media doesn't often reflect the reality on the ground, and this event was certainly no exception. I really wasn't sure what kind of experience I was going to have, and I'm uncertain on how to speak about what happened that day without thinking of it in terms of the greater climate change reform movement in general. That being said, I want to start by offering a caveat about what follows: I'll not be speaking much on the specific events of that day nor of my role in them, as I feel that to do so would fail to offer any real insight. Both EcoWatch and The Huffington Post offer great coverage on that end, as well as plenty of great photos of the event. Rather, I'd prefer to speak on my overall impressions of the protest and the movement against Keystone XL as a whole, which I, based upon what I saw that day, believe to be in dire jeopardy.
Yes, you read that right. As of right now, if he were required to make a decision today, I do not believe President Obama would block construction of the Keystone XL pipeline, even if you were to factor in the recent Pegasus Pipeline spill in Arkansas, the largest tar sands spill to date since TransCanada began transporting the stuff within U.S. borders. Frankly, the spill could not have come at a better time (if there is such as thing), as it lends great credence to the argument that constructing another, considerably larger pipeline (Keystone XL would be the largest to date) would be an incredibly risky undertaking, fraught with very real danger for the future of our environment, as well as for hundreds of communities across the country. The resistance effort is and has been truly noble one – one I believe necessary and will continue to firmly support – but I fear it is and will continue to be insufficient to sway the mind of the Commander In Chief.
Here's the thing about this movement that strikes me as its weakest point: it is a revolution of the bourgeoisie. It is a movement comprised primarily of white, middle-class Americans, too many of whom have something to lose. It's plainly evident when you look at the photos from this particular protest, as well as the dozens of others that have taken place over the last year or so. There are exceptions, of course: I saw many Native Americans, Latinos, Asians, and Arabic peoples participating in the protest, giving me hope that, at some point, climate change reform can become the 'issue public' it needs to be in order to be successful. The problem with recruiting large numbers of people of color into the climate change reform movement is that, in their respective communities, an abstract issue like climate change is not as immediately pressing as dealing with things like discrimination, poverty, joblessness, and immigration reform. Without demonstrable intersectionality between these problems and that of climate change, the movement will continue to be spearheaded by those who are not affected by social inequality. In the meantime, while those same people may be concerned about the future of our civilization, and they may all be quite irate about the current state of affairs, I do not feel that their outrage – however well-justified it may be – will outweigh their desire to preserve their privilege or their status when push comes to shove.
"More than 1,000 Obama volunteers, voters and donors turned out in San Francisco to remind our president that his legacy will be judged harshly if he approves Keystone XL. And we have more than 50,000 more Americans from every state of the union willing to risk arrest in peaceful civil disobedience to stop him [from] making the most catastrophic decision of his presidency," stated Becky Bond, political director of CREDO Action Network, the activist organization responsible for staging the protest. CREDO launched a pledge drive to recruit activists for their cause, urging them to "risk arrest in peaceful dignified civil disobedience in their local communities," according to the EcoWatch article. But if Obama's legacy is the only thing at risk in this movement, and there is no real and immediate political price to be paid for supporting the pipeline project and the fossil fuel industry, it seems doubtful that he will capitulate to reformers. Given his staunch support for marriage equality and the likely repeal of DOMA, his active pursuit of responsible gun control legislation here at home, and the passing of the Affordable Care Act (better known to all as Obamacare), his legacy will likely be one that is generally favorable to the majority of ordinary citizens, especially in light of him having accomplished these things despite considerable opposition from the Republican Party. Even widely publicized skepticism on our foreign policy and the future of our civil liberties seem to have had little effect on the man's reputation overall. Most liberals and even many conservatives seem to trust his use of drones, so-called 'enhanced interrogation' and 'extraordinary rendition' techniques (read: torture and kidnapping), and not-so-covert warrantless surveillance where they would have never trusted someone like, say, former president George W. Bush, all the while ignoring the issue of what effect these aspects of his legacy will create for those who inherit the office behind him. Many of those who aren't ignoring the future of foreign policy tend to castigate Obama as somehow more immoral than Bush when it comes to these matters, and as such remain on the fringes of popular opinion. The truth of this matter lies somewhere in between (as it often does with things like this), but I digress.
And what of these 53,000 people that pledged to resist? What percentage of them are actually willing to get themselves arrested for climate change reform, if or when the time comes? I don't doubt that a great number of people will put their freedom on the line should it become necessary, but will it be enough? Most importantly, is this what needs to happen? Do people need to start getting arrested en masse for the President to take a truly progressive stance on climate change? And if so, when? Does it need to happen before the decision is made to build the pipeline, or after? I can't help but wonder if groups like CREDO and Friends Of The Earth are asking themselves questions like these at the moment. The questions of risk and morale are self-evident, as seem to be the strategies to support them; the latter questions of timing, escalation, and ultimately, responsibility, require careful consideration, and should not be taken lightly. But do they weigh as heavily on the minds of the protesters as they do the organizers? While the actual numbers of arrested during last Wednesday's protest have not been publicly released, I only saw one person escorted away by the police, and while his arrest was widely cheered by those present, I did not see anyone follow him.
Even this late in the game, it's still hard to imagine that climate change reform is something worth gambling your freedom and good name away for. But if what we all fear comes to pass and the President does authorize construction of the Keystone XL pipeline, it seems inevitable that the climate change reform movement will begin to increasingly radicalize. It will have to, in order to survive. So as the country inches ever closer to the deadline, it remains to be seen if tomorrow's actions will speak louder than today's words, and whether jumping the gun will prove to be more effective than running at the mouth.
Randle Aubrey is a regular contributor to Synchronized Chaos, and he can be reached at thedailyecho@gmail.com 
Any Psalm You Want
A collection of poetry
By Khary Jackson
Great poetry should be read aloud. And that's why it has taken me so long to write this review. From the moment I began Khary Jackson's Any Psalm You Want, his intense, electrifying language said, "Speak me!" so I did. And then, of course, I had to do it again, still allowing his words to fly trippingly from my tongue, and focusing on meaning, the sum total of passionate imagery, metaphor, symbol, historical allusion—of communication vibrant and intense. This is a brilliant book.
In poem after poem, Jackson impresses with wonderful connections between the mundane and the symbolic. In "From Antonio(Stradivari)"(p. 82), he connects the shape of Stradivarius' violins with the shape of his first wife, Francesca, so the tender care with which he shapes his instruments becomes a love poem to his wife.
In "Abandoned House – for Detroit,"(p. 22) the emptiness of walls and floors becomes painful embarrassment to the life that once lived there—the loves, the hates, the arguments, the happiness: "When you've become an abandoned house,/your job is to remain still, to apostle your pride, to deny the mother's voice in your bedroom ceiling,/ deny the father's peppered steak in the kitchen,/deny the son's fantasies in your shower."
In "Enactment,"(p. 13) he twists the concept of a Civil War Reenactment, so that's it's gang versus gang in a drive-by, leaving a young boy "to twist his torso, yank his limbs to the choreographed puncture of lungs, thump the grass without bracing his fall, . . . and from somewhere near, from everywhere, a forty-year old black woman will howl for her boy. Her hands will shred the air."
The historical fact of George Washington getting false teeth from the mouths of slaves, in "The Borrowed Mouth," (p. 63) becomes an ironic speculation on why those teeth did not assume control, why their voices did not take over and speak through him in his political addresses, bewildering his audience with visions of a slave's life from the mouth of the president.
In "Apologies to a House Party," (p. 49) Nina Simone's voice is background music at a party, yet the chatter goes on, no one's really listening, and he wants to rage at them for silence, for the bluesy passion of her voice symbolizes the gritty injustice of Black experience: "Nina Simone's giving birth while we stare at the wall./She is hunched over the coffee table wailing Mississippi Goddam!"
Jackson also impresses with the range of his poetic material. His titles alone document that he is well-read, constantly listening to the pulse of the world, and finding ways to intertwine the historical and modern: Such titles as "From Leadbelly to Kurt Cobain," "John the Baptist—2nd Coming," "Frida in Detroit," "George Gershwin Writes Janis Joplin upon Hearing Her Version of Summertime," "Esperanza Spalding Plays Her Bass At The White House show that he tunes his poetic ears and eyes to the world.
In "Rosa Parks (or Blue Grass, Part II,)" (P. 70) Rosa Parks, Robert Johnson, Bessie Smith and Scott Joplin, intermingle with 50 Cent, Lil Kim, Eminem, Dr. Dre, and John Legend in a musical, historical collage reminiscent of the old tv show "Meeting of Minds," where say Thomas Jefferson would sit and talk with Genghis Khan, Plato, and Queen Victoria. A wonderful imagination is at work in these poems.
In short, this is one terrific book by one terrific author. For intense beauty of language, for impassioned feelings, no matter what the topic, for poetic significance found in simple, tangible objects, read Any Psalm You Want, by Khary Jackson—aloud!
Bruce Roberts, April, 2013   
Salem
It was a cold November day
I prayed to reach the stakes, before midnight
The flight to the moon was full of gloom
The executioner said, I'd soon be dead
I'd kick the box by noon, he said, I would never forget
The road to death was full of screams, begging and pleas
I held on to the bars of rusting iron
I fought back all the scars of blazing pain
I sniffed all the tears of distant fears
I watched the stake, fire and wood
I watched the faces of the people
Hatred filled eyes, despise, fear and loath
All they did was point a finger, scorn a look
I took my last weeds of wisdom, shut my senses
No preferences, today was the day I'd slowly die
The fire burned so scarily high, Mary was there, her hair was rising up to hell
Sarah was hiding, her tears were washing all my pain
Elizabeth stood both strong and frail, she hoped her trial would just fail
I laughed my heart out at the stake, I was in a hurry to embrace it
Hands tied roughly behind my back, hair trimmed coarsely in a bun
faggots beneath my feet, soot and tar over my head
Eyes reaching the sky so high, ears deafened by church's bells
I waited for the flames to flare, to burn my feet and burn my dare
But nothing came although the flames were piercing high
across the cloudy, foggy sky
they blew the fire and the wind, waiting for me to turn to dust
But I was higher than them all, saving my dignity and soul
I waited for the time to die, afraid to hurt my precious pride
The executioner's vicious laugh was turned to gasps and doubtful glare
Maybe she isn't guilty, someone shouted
But she must die, and die i should
Before I go and leave behind
nothing but ashes, dirt and slime
I had to say that I would pray, to see the day where they became
lesser than me and more than this
Their wings would succumb to distress
Their eyes would certainly behold
The death of an innocent lady, a woman with a heart of cold
A woman so pretty and bold, whose crime is turning dust to gold
They lit the fire and withdrew, that time, it hurt to watch it glow
My skin began to melt, my hair began to fume
But I would never beg, would sure not bend
The terror soon swept away, leaving a flower to decay
I wasn't there when ashes sprang, from bodily hope and dreams and trance
I was above the cowards and whore
Flying across the distant stars, singing along the vale profound
smoke dancing with every single sound I made
I wasn't dead, you pathetic twits
I was a symbol of resistance, a gale and holy princess
smoke that arose from me was twisted sending letters to the saints and children
Behold the witch in Salem lot
She was the bravest on the spot
Welcome to Egypt
Passersby in the cafes, Hollywood Stars in the corner,
me with a cigarette, sipping on my pain,
taking in the stabs from cardiac arrest
pushing limits of the houses downtown
And the monastries downtown
And the shops at the far-off corner, two inches away
I raise my glass and clink it with a war heroes phantom limb
He smiles through golden teeth
He reeks of musk and sour cream
Among the steam coated lies he whispers
"Welcome to Egypt"
Confessions of a Possessed Woman in a Sane, Sane World
If there's a life and a death
If pain is avoidable in another body
I'd rather be possessed by this catatonic demon
than get dressed, work my lips and pluck my breasts
to be your slave
Your highness, I'm just a girl who chose wood over pearls
and walked on burning sand
to join the pilgrims in Neverland
where eagles cry and ants dream
where bubbling steam shoots from dusty craters, full of candies and white beet
Trick or Treat
it's either this or a thousand splendid suns under my feet
I go for a bun and a cup of tea on a crooked table with some lunatic unable
to pay yesterday's rent
than kiss your feet and scoop diamonds with cherry on top
I wait for a date on this decaying planet
I wait for a long walk on a beach, covered with peaches and cocktails
where pines are bleached and caterpillars fly away
I choose to stay in a body made of flesh and blood
than fit your shining armor
where heart is steel, legs are wheels and an egg stands for a nose
and drums for teeth
Jaylan Salah is a poet, dreamer, human rights activist, feminist, pharmacist and scholar in Alexandria, Egypt. Please visit her Facebook page here: https://www.facebook.com/jaylanpoeticmuses for a collection of her works. 
On Third Street:
Jack Kerouac Re-visited 
By Mark Schwartz
In Atop an Underwood, Jack Kerouac wrote, "So long and take it easy because if you start taking things seriously, it is the end of you."
This seems a legitimate way to describe the "poetry" of Mark Schwartz, in his small book, On Third Street: Jack Kerouac Re-Visited. Schwartz, through his poems, seems to float through life and San Francisco from one disconnected image to another, a perpetual dream state of sex, drugs, booze, with some social protest thrown in for good measure. The overall effect is that of a wandering party, one that defies attempts to be very serious.
In terms of style, Schwartz is unusual. There's very little that might be considered poetic language here. No similes, metaphors, symbols, irony? He does not seem to have a passion for language and imagery. Rather the way he embraces "poetry" in his writing is through the disconnect between his thoughts. In simple language, he jumps from one idea to another, leaving the reader to ponder the connection—or if there is one. If poetry is to make readers think, this works.
For example, "Could you imagine rule
by a leader
with a serendipity community?
Everyone talks with one another."
In the world of Mark Schwartz, this is a complete poem, yet it leaves one wondering how ruling, a leader, a serendipity community, and talking to one another fit together. There seems to be a disconnect there, but it's as if that's what he's aiming for.
One more: "On Montgomery With Alice Gould"
"And so I said,
'what the fuck,' to this chick I
saw on Montgomery,
and she said, 'why not mister,'
and I said,'why not, what?' "
Again, this brief conversation is a complete poem, yet puzzling. Is he not paying attention to his own conversation? He begins, "what the fuck" and she responds "why not mister," I assume she's asking "Why not whatever he meant with his initial question." His brain, however, seems to have wandered off and he doesn't understand the conversation he started. A disconnect has occurred between his question and his answer, and it leaves the reader wondering.
Mark Schwartz is not Shakespeare, but then few are. His work, however, does create a counter-culture collage of images and life experiences that use his disconnected thoughts to perhaps stress the disconnect between this counter-culture and those who live more regular lives. Is this great poetry? No! Interesting? Definitely! Worth reading? Certainly.
Bruce Roberts, April, 2013
Alexandra Dean Grossi is a painter, photographer and webdesigner in Los Angeles, CA. Her most recent art exhibit presents an artistic look at the imagery pervading the Internet. This Q and A interview was inspired by her gallery show at P.E. Deans Gallery, The Analog Internet: Re-Imagining the Internet through Art. 

Why and how did you choose the Net as a subject for your work? 
I was born in 1983 and I think I am part of the last generation who remembers what life was like before consumer computers, cell phones and the internet. I have been hyper aware of how much the presence of such technology has affected our lives. As as a fully mainstreamed hearing impaired person, I use a cochlear implant to hear (I speak and never learned to sign).  Email, instant messaging and texting became available just when I needed it most: the beginning of my disastrously awkward teenage years.
As soon as I entered high school I got my first laptop and  gone were the days when I had to have my parents call a friend for me. When I entered college, Facebook became available and the concept of loosing touch with people became obsolete.  There's hardly an aspect of my life that's untouched by the internet; from my career as a web designer, to finding my homes on craigslist, adopting my rescued pups through Petfinder, to meeting my boyfriend through OkCupid.
More specifically, I've developed a fascination for how the internet and smart phones have morphed from being primarily a tool for communication and information to becoming an important part of modern pop culture. The shared experience that brings people together is more widespread and accessible than ever before and we are still learning how exactly that affects us as a world wide culture. For the purpose of this show I focused on very specific themes: Facebook and what we choose to reveal in our profiles, Instagram and its most common subjects, Crowdsourcing, where I asked my Facebook friends for my subjects and what artist's style they wanted me to emulate, and finally LOLcats, proof that the internet is run by our overlords, our pets.
Are you taking any position on all the controversies surrounding the Net (i.e. privacy, safety, censorship, whether it's 'real' social interaction or not?) 
My work in this series definitely explores the lighter side of the internet. There are without a doubt awful, evil and incredibly scary elements about the web, but I've also seen so much good come from it. The internet provides ways to raise awareness about issues, be inspired, and share a laugh with your closest 750 Facebook friends.
My "serious" online consumption is punctuated with ridiculous Steve Martin tweets and George Takai's hysterical posts. I think it's also important to note that this show represents an internet frozen in time. It is a time capsule, in this case, of April 2013. A year from now, 5 years from now, grumpy cat will be forgotten and Facebook may be as irrelevant as Myspace. This was another aspect that drew me to this subject. I'm curious to see how people in the future will react to my work in this series.
How do you think the Internet has affected artistic mediums? (Lots of people can now create and share work directly with the public, bypass gallery owners, but there are fewer filters, quality controls or even ways to organize information.)
With personal sites and portfolio sites such as Behance and DeviantArt as well as online shop sites such as Etsy, the need for a gallery presence to make a living as an artist has gone down tremendously. However there is a balance; when microwaves came out, people thought that families would be cooking their entire Thanksgiving feast in the microwave. That's not the case. The stove and oven are still relevant and I think galleries have the same holding power.
Do you see the Net as a force for helping people be creative, or as reducing things to icons, memes, etc? 
The internet is so vast and encompassing, I think that the truth holds for both. On one hand, I think the internet has fed into our collective ADHD and is made up of underdeveloped ideas and thoughts forced into 140 characters or less, memes and hashtags.
However, on the other hand, the internet has made creativity accessible to people who may not otherwise create. The app Instagram is a great example — you may not have a Hasselblad or even a plastic Holga to produce "real art," but if you have a smart phone with this app, you have a choice of filters and suddenly you're Ansel Adams. Maybe this inspires you go invest in a camera and produce "real art."
I think this also helps raise the bar for quality, when you are able to look at a million amazing works of art or hear a whole library of incredibly composed songs, you have to step up your game to have your work noticed.
How was the experience of showing something inspired by the Net in a traditional gallery format? Were people receptive to the concept? How was the gallery show? How did people interact with your work? 
It was really great seeing the reactions of people of all different ages with varying degrees of technophobia and technophilia. Those who were more tech savvy didn't require much explanation and those who weren't so knowledgeable about the internet were able to appreciate my work and humor on a different level. Though I needed to explain to them what Instagram does and what LOLcats are.
My Facebook and Crowdsourcing projects garnered the most attention from both groups, I think because they were the most accessible. I had the idea to have the full description of each piece available online with a barcode/ QR code next to the art for people to scan for access. This definitely would have made the show more interactive, but I ran out of time. Next time!
 

What's your creative process like? Does your work as a webdesigner inspire what you do artistically?
Like many people, I waste a lot of time on the internet looking at funny pictures, inspiring typographical quotes, cute animals and different blogs. Not long ago, I started an Evernote account where I started saving the best and funniest of what I saw online. At the time I didn't know why I was saving these images and clipping. Then one day I was inspired to draw a lizard I saw in a picture online holding a cane and I gave him my own caption (The result is Inquisitive Lizard — attached with the original inspiration).
From there I went through everything that inspired me or made me laugh and decided to make art from them. This show is only the beginning, I will definitely be exploring many facets of the internet in work to come!
Borneo:
A Travelogue in Four Parts
Lukas Clark-Memler
I spent the end of 2012 and the beginning of 2013 in Borneo. These are the notes I took while on the island. A warning: the following account is personal, biased, unedited, and in some places, the truth has been stretched to make for a more interesting read.
Part I: In which the narrator experiences cultural fatigue, improper sleep cycles, and one particularly unnerving bridge.
29 November 2012, 6:08 AM
Watching the sun rise over the endless tarmac, the sound of jet engines humming in the background, it's a new day. A new day and the final day of 2012 that I'll spend on New Zealand shores. It feels good to leave. Airports only hold good memories for me. It's as surreal as any departure, but by now the sensation is familiar: my eyes see a departure terminal, but my mind is still at home, asleep. I didn't sleep last night, wired on the excitement of departure. I've been taking it easy for the past fortnight; detoxed and refreshed; flushed the alcohol, nicotine, codeine out of my system. It feels good to be clean; to be entirely free of chemical substances; to be stable and clear. Clean. I'm ready to leave, ready for something new, ready for the skies. I welcome new adventures with open arms.
Sitting at the boarding gate, the sky is dull and overcast, the sound of people in transit is soothing, everyone has direction, someplace to go. We are all history-less, anonymous. We are all leaving. In an hour I'll be sitting inside a tin fuselage on the way to Borneo. Malaysian Borneo, via Melbourne and Singapore. The travel won't be particularly pleasant: airlines are cutting their luxuries left and right, no free movies, no free meals; and they say the recession is over. While I've never minded flying, I'm anxious about this flight. My nose is blocked, I'm battling a head cold, and nothing kills the pleasures of the sky like blocked sinuses.
///
On a map Borneo appears close to New Zealand, In reality our overall flight time will clock in around 12 hours. Add the layovers, and we're looking at 16 hours. With three flights, and layovers in Australia and Singapore, the travel will be taxing, but I'm not one to complain. I haven't thought much about this trip. I've done very little research and only glanced over a Bahasa Malay phrase book. "Tak apa!" But I'm excited; excited to experience a new country, and to live in a foreign place, not simply 'tourist' it. Do as the locals do, when in Rome, when in Kuching.
Borneo, a lost world, mine to explore and plunder. I sit on an ergonomic chair in a tastefully decorated departure lounge. The sky is now a pale bruise spreading across the damp horizon. The people around me talk and laugh and pretend they are the only people that exist. I sit, with flight details flickering across an LED screen. I sit, on the verge of a tremendous expedition, my skin itching from lack of sleep, my eyes and lips dry from the stale air.
And this is my life.
The prospect of travel, the sterile smell of sanitary amenities, the dissonant chorus of flight announcements and lost baggage and missing passengers, I'm tired. I sit, my ears and eyes molested by speakers and screens, all of them heralding urgent warnings and friendly reminders not to trust anyone. Baggage left unattended will be destroyed. If you don't watch your things they will disappear. It's hard to remember when everyone got so fucking suspicious. People are anxious and waiting; ready to board, irritated at the delay, eager to arrive already. It's not about the journey, it's about the destination, and getting there as quickly as possible. Nobody thought the sound barrier could be broken, until it was. We were condemned to the earth, to the ground, to the land, and then we conquered the sky. Now we own the sky.
///
Small children scream, running through the lounge, smiling. Under-slept and over-excited they pay no attention to anyone, no concern for their appearance. Pure energy, pure emotion, pure joy; a purity that becomes stained by age and irony and experience. I sit, dressed in a button-up striped shirt, a pair of dark chinos and some faded Vans. Formal enough, but comfortable. Exhausted already.
A man across from me applies balm to a new tattoo, behind him a guy so-fat-he-can-barely-sit-down speaks seriously into a phone. It's seven in the morning, November 29th and I'm sitting in the departure lounge of gate six. The sky is now the colour of children's aspirin and I'm coming down fast. I will try to sleep on this leg of the journey; 'try' being the operative word. I will soon be in Borneo, the third largest island in the world. The oldest rainforest on the planet. I am the traveller of this story. The protagonist. The lead. I am nineteen years old with a beginner's moustache, and the plane is now boarding. Take off.
30 November, 4:30 AM
Selamat Pagi. Good morning. Though it's really still the night. The frogs and crickets and roosters have yet to begin the dawn chorus; the heat is bearable, but only just. The air is thick and tangy with the heady smell of rotting fruit and foliage, the sky is dark, but not for long. It is 4:30 AM on the lost island of Borneo.
I slept for six hours last night, which is reasonable considering my inevitable jet lag, but hardly enough to make up for the sleepless travel of yesterday. When all was said and done – layovers, delays, driving, flying – the travel time from Auckland, New Zealand, to Kuching, Borneo, was a little over 22 hours. It seems funny, because on a map the two islands appear close, very close, but it took longer to get here than it does to fly to the US.
///
Make no mistake, Borneo is not a country, it is an island that houses three different countries: Malaysia takes the top and most significant segment of Borneo, Brunei is merely a tiny slice on the West coast of Malaysian Borneo, and the bottom of the island is Indonesia. Malaysian Borneo is further split up into two distinct states: the cultural Sarawak, and the panoramic Sabah. From what I gather, Sarawak is far more ethnically diverse and is more authentic, more 'real'. There are fewer national parks and glossy beaches and recommended destinations in Sarawak, but it is where life happens. Real life. Not a gaudy brochure or all-inclusive getaway. Far from the fat, burnt Westerners, uncomfortable without their television sets and high-speed wireless; tourists who are upset when their smartphone gets no reception, who complain mercilessly about the heat, who spend a week in a multi-level department store because it's air-conditioned. Fuck the overstuffed, glass-eyed herd that 'vacation' at 5-star resorts and avoid the local culture at all costs – because it smells rotten and is bad for their complexion. "Here's me diving, and here's me holding a monkey, and here's me by the pool, and here's me eating noodles for breakfast – noodles for breakfast! – how local of me." They bray and whine at the discomfort of the humidity, longing for the coolness of their suburban home, secretly looking forward to getting back 'to civilization.'
"Here I am next to a Malaysian hamburger – look how different it is!"
I am in Sarawak, about an hour from the capital city of Kuching, in the small town of Bau. I will travel to Sabah in a week's time, and will explore the beaches and coral reefs and celebrated rain forests. For the majority of my sojourn, I will remain in Sarawak and I'm happy to be off the beaten path, away from the Southeast Asia on a Shoestring crowd.
///
And here we are. Here I am. It's 5:30 in the morning and I am happy. Grinning, even. The volume of the morning is rapidly increasing. Days start early here, since by midday the heat is unbearable. I'm in a new country. New experiences await. The smells have been familiar so far. Last night, after arriving in Kuching, driving away from the airport in my father's Malaysian-made sedan, we stopped at a roadside restaurant and ate. Remember: we hadn't had a real meal for almost 24 hours – after breakfast in NZ, we had croissants and coffee at Melbourne airport, and a pathetic four dollar packet of crackers on Jetstar – and after a full day traveling and lack of water, we were eager for some food and drink. Malaysians are notoriously bad drivers – they are nervous, lacking the assertiveness needed to function on a road, with poor skills and motor etiquette. They drive slow, but unlike the rest of Southeast Asia, they're not constantly beeping at you. While their driving is bad, it isn't overly dangerous. Or so it seems thus far. We pulled up at an Indian restaurant – though it really was just an open-air collection of tables and chairs, grills and stovetops, cooks and customers – and sat at a plastic table and ordered roti and mee goreng and lemon tea.
In Malaysia there are three dominant types of cuisine: Chinese-style food (sweet and sour, fried noodles and rice), Indonesian food (satay, more noodles and rice), and a kind of fusion Indian food (curries and rotis and spiced rice dishes). A roti is a lot like a small naan, dough is cooked on a stovetop, but it is folded around your choice of egg, cheese, milk, onion, or other filling. The hot bread is then served with a dish of curry – sometimes a lentil soup, or dhal – for dipping. The rotis last night were fantastic, roti telur (egg roti) – the fresh dough dipped in spiced curry was a unique taste to me. While I've had plenty of Indian food before, this was a special kind of flavor, a blend of India and Indonesia – we ate rotis alongside fried noodles – a fusion of taste that I thoroughly enjoyed. The meal for all of us – four rotis, mee goreng, about seven lemon teas – cost five NZ dollars. One roti will set you back around seventy cents. The cost of living is low here, of course. Obviously.
///
And here I am. I can't believe I'm writing in Borneo. I can't believe I'm sweating in Borneo. It's just turned 6, and while the sun has yet to crack the inky black sky, the heat is noticeably greater than it was when I started writing this morning. Today we will take it easy, unpack, regroup, walk around Bau, explore the local market, adjust to the heat. It's rainy season in Borneo, and supposedly it rains intensely everyday for at least two hours. The morning is divided from the evening with an afternoon of rain. I've learned how to say 'good morning' (selamat pagi) and 'good evening' (selamat patang), but skipped over 'good afternoon.' It rains heavily most afternoons, so we won't be out walking. But I have a great book that I'm eager to start, plenty of research to do about Borneo, and this here chunk of steel and glass. I will be doing a lot of writing over the next two months. I'm ready to end this dispatch, the day has begun, the roosters are getting difficult to ignore, my attention is waning. I will set an intention to write regularly, and document this experience on the digital foolscap; a postmodern Beat. My fingers tap away, fortissimo, this ream of paper full of wayward musings affirms my existence; immortalizing my travels word by word. My head is clear, and I'm at peace for the first time in months.
1 December, 9:11 PM
Exhausted. Today was long and gruelling. Food fatigue, heat exhaustion, culture shock, jet lag. But what a day. What a full and rich day. From orangutan searching, to waterfall climbing, to rambutan and durian tasting, to general lack of food. Awake at 4 and retiring a little past 9, my first day in Malaysia, in Borneo. The lost island. I have so much to tell. For the first time in a long time, I have worthwhile experiences to document. But now I seek solace in the artificial breeze of the portable fan, the wafer-thin mattress and the thick night air. It's still early, but I'm so far gone.
1 December, 5:45 AM
The first of December. A new month; new adventures. A new life, here. This is only my second night in Borneo, but it already feels like I've been here a week. A month even. I find that islands have this effect – the combination of relaxed 'island time', the heat and humidity, the intoxicating smell of rotting fruit that becomes familiar after a day or two… New Zealand seems like a dream.
On the arm of my brown faux-leather chair, a tiny translucent gecko rests. The rooster has been cawing for the past three hours. It's coming up 6 AM, and the sky is thick and dark; the air is warm, but not uneasy. Everything still seems surreal, but when does the surreal become real? When does that hazy filter fade, and things appear as they are? The light here is dim: light bulbs, street lights, even the moon is dull; it adds to the surreal mysticism of the place. Like an unfocused projector, obscuring the images ever so slightly. It is a soft light. A calming light. I like it.
My body aches from yesterday. It was a full day, a good day. After a jet lagged and restless sleep, breakfast at a local food court in Bau – roti susu (roti with milk), fresh orange juice, a spiced rice dish – we drive towards Semenggoh Nature Reserve. The roads are tight, windy, potholed, and it doesn't help that Malaysian drivers are, forgive my generalization, bad. We get stuck behind an industrial truck on the way, going 30 km/h, but the driver is either rude or oblivious, probably both, and doesn't give us space to pass. Semenggoh is an interesting place. It only claims to be a nature reserve, but it's also one of the only places in the world to see wild orangutans in an accessible location. Credit goes to the park for their relaxed attitude and brutal honesty – on arrival we see a sign that reads "in fruiting season the chances of seeing orangutans are close to zero" and the rangers certainly err on the side of caution regarding the possibility of an orangutan encounter. We're told that there will likely be no orangutans and that we shouldn't expect to see anything. Unfortunately the ranger is correct, and we don't see any of the red-haired apes. While we don't see an orang-utan (wild man), we see plenty orang-putih (white man). The park is one of Sarawak's top tourist destinations, and by 9 it's filled with eager white faces. We leave soon after the first feeding session, satisfied with the knowledge that we can come back another time (tickets cost 10 RM for adults and only 5 for kids – that's $4 and $2 respectively).
///
The sky is light now. The jungle mist rolls in. Today we are heading to Kuching to wander the esplanade and explore the city… After Semenggoh, we took a back road through a number of tiny villages. By now it's almost midday, and I'm sweating despite the air-conditioning in the car. I pull at my shirt, and sweat drips down my back. We stop in Benuk, a 'home-stay village' that's been maintained for tourism. For authentic tourism. A village so authentic, it's not. But the orang-putih love this kind of shit: local villagers dressing up in archaic costume and dancing around a fire – a sick kabuki enactment of 'authenticity.' Fake. There are few tourists in Bau, and everywhere we go people stare. White skin is strange, and while we can strive to fit in, speak Malay, do as the locals do, we will always be looked at as alien. In Benuk we buy ice blocks from a shack-like store. They melt before we open them, the sickly sweet syrup running down my hand. Nothing escapes the heat. Nothing can conquer the sun.
From a roadside stand we buy rambutan – an exotic red fruit, covered in green tendrils. The vendors are old women, and between the three of them, might have a mouthful of teeth. A full set of pearly whites is a luxury of the wealthy. Everywhere smells like durian. That large and spiky fruit, known for its fetid smell. It's a local favorite and available for cheap at nearly every street corner. Eager to escape the heat, we drive up to the Borneo Highlands Resort – a gated high-altitude park covered with trails and gardens – but find that it is closed until one. This is common in equatorial countries where the humidity and heat is impossible midday. Attractions open early then close around 11 – they will then open again in the afternoon, after the worst of the heat is over. The heat is never truly over though, even at night the air is thick and heavy.
To kill time before the park opens, we wait at a nearby restaurant, the Love Café, and order a cool drink. Be careful if you order a tea, or even a soda, because it's common for locals to put salt in them. The most popular drink around here is 100 Plus, an isotonic soft drink that tastes like a mix between Gatorade and Lift. The addition of salt to refreshments is actually a smart way to combat the excessive sweating, and I enjoyed the salty tang of the drink. A lazy ceiling fan moves dead air. The drinking glasses sweat. A cat sleeps under a table. The novelty of being white wears thin. We don't take our shoes off before entering the restaurant, and only realize we were supposed to as we leave.
On the road up to the highlands resort I notice a waterfall and we stop the car. Off to the side of the road, across a bamboo bridge, up some ancient stone-cut steps, is Shangri-La. So close to the road, yet miles away from civilization, hidden from sight in thick rainforest undergrowth, two wooden Buddhist pavilions lie next to a grand waterfall. No gate, signposts or safety ropes, it felt like I had discovered a new land. A lost site. Xanadu:
[In Xanadu did Kubla Khan
A stately pleasure-dome decree:
Where Alph, the sacred river, ran
Through caverns measureless to man
Down to a sunless sea.]
Walking shoeless across a waterfall, sliding down mossy rocks, climbing hidden stairs – it was like an Indiana Jones film. And I was the fearless explorer. Venturing deeper, going further than anyone before me. Up a crumbling stone path above the waterfall was an old wooden bridge. A number of the slats had fallen away, and the whole thing was only supported by fraying rope and a rotting beam. Underneath was the waterfall, not huge but still very impressive. I climbed to the bridge. Across was another set of stone steps, leading up to nowhere. Or somewhere. Why would I try to cross? I had nothing to gain except the adrenalin rush and sense of accomplishment… I crossed. Slowly at first, then sensing the bridge's sturdiness I ran to the end. Across. Accomplishment. I wanted to keep exploring, venture deeper into the jungle, up the stone stairs, into the unknown. The sense of adventure was intoxicating. My family were far below at the waterfall. A butterfly sat on a rock, its neon blue wings spangled with an orange band caught the sun in just the right way. It was huge, disarmingly beautiful – I close my eyes and realize that what it comes down to is that I'm a nineteen year old boy in the highlands of Borneo covered in sweat, jacked on adrenalin, above a waterfall, staring at the most beautiful butterfly in the world. Discoverer and conqueror of Shangri-La. Suspended above the world on an ancient bridge. If it were to break, if the support rope were to snap, I would die. Simple. Few things in life permit such clear calculation as the potential for death. The most basic binarism: if the bridge holds, I live; if the bridge breaks, I die. I live. A different butterfly, this one with petroleum black wings and a green strip across its body, flies above me.
///
I wasn't scared about the bridge breaking, about dropping into the waterfall. What scared me most was the motor scooter parked across the road. From the bridge, I could see out to the road, and on the opposite side to where we were parked was the scooter, hidden by shadows, unremarkable, but still there. Its presence meant two things: one, my fantasy of secret discovery was ruined, and two, there were other people here. I'm not particularly paranoid, but the thought that there were people somewhere in the jungle, anywhere around me was unsettling. I imagined the worst – stumbling upon a drug deal, wandering into an opium field, being shot dead by Malaysian drug lords. Why else would there be a scooter parked across the road? Of course they were involved in some illicit act. I wandered into the jungle, scrambled up a bank and expected the worst. Caught in the middle of the Golden Triangle; VC in the trees; tattooed men carrying machetes; the smell of napalm in the morning. I would be an ignorant witness; the wrong place at the wrong time. Of course nothing happened. But just imagining it was enough. We descended back to the car. Nothing seemed real. It wasn't Shangri-La, it was a roadside waterfall.
We continue up the steep road to the Highlands Resort. No cars are on the road. Healthy green vistas in every direction. Park in the visitor parking and walk up the path to the resort proper. It's empty, renovations taking place; chanting leaks from discreet speakers placed around the area. The descriptor 'Fellini-esque' is thrown around more than once. The resort is lusciously manicured, with flowering gardens dotted around an expansive field. Horses trot in a fenced off paddock; gardeners in wide-brimmed straw hats tend to the flora. We're not greeted by anyone. The last thing we ate was breakfast, and the sun is searing. Eager for a restaurant, for food, anything, we trek up the path to the 'Clubhouse' – 15 minutes later we're still trekking; after an hour of walking, we decide to throw the towel in. Hungry. So hungry. Back to the car, down the road, salivating over imagined meals – half pound burritos, meatball subs, turkey melts, everything except Malaysian food – faint with hunger, tired, hot… Bitching and moaning in an air-conditioned semi-luxury sedan. Outside my window a boy carries an armful of durian up the road. A leather-skinned man sells fruit for five cents. A mother fans her child with a palm frond. Inside the car it is cool, too cold even. I roll down my window and roll it back up when I smell the outside world.
Rambutan only tasted good when I was hungry. I drank water to pass time.
///
Back in Bau. It hasn't started raining yet but it will soon. We're all tired and still haven't eaten. It's too early for dinner, and the restaurants stopped serving lunch hours ago. We drive to a huge supermarket, Giant, to buy snacks and drinks. It's eerie. Bing Crosby croons over the speakers, wishing everyone a Merry Christmas. For a predominantly Muslim and Buddhist country, there's a lot of Christmas decorations. The supermarket is a microcosm of Western influence on the East: a man sells fruit alongside a store selling American infomercial exercise equipment; women in headscarves buy iPhone accessories from a vending machine. Giant is a product of the Malaysian government's push towards first world status; the crass consumerism is a sign that things are working.
Take the worst of the West, slap on a discount sticker, and call it progress.
Economic progress is measured in bottles of Coke consumed. 'Emerging economy' is a euphemism. Every time a tract of rainforest is cleared to make way for a new shopping centre, the GDP goes up.
I go to bed with a knot in my stomach but maybe it's just the A&W and Oreos. The West tastes bitter in this humidity.
2 December 2012, 3:47 PM
I've been in Borneo for 60-odd hours. It hasn't even been three full days. Everything is still out of focus, but I'm adjusting to the haze. Surreal is becoming real, and it's starting to sink in that I'm here for two months. I struggle with time, its inevitable passing, and my own powerlessness to stop it. Yesterday I was in Kuching, on the waterfront, eating satay in the rain. Now it's Sunday afternoon and all that exists is this screen and my thoughts, and my anxiety at filling the former with the latter. I need to write everyday or I will explode. I can't backlog my adventures, so I will aim to write for two hours everyday. Part travel writing, part subversive journal, part emotional purge. I showered an hour ago but my shirt is already soaked through.
Breakfast yesterday was cereal and apple juice and fresh pineapple. Then to a thrift store in Sentosa, Shalom, to buy much needed loose shirts. The shop is a bit of a novelty – mainly stocking Southeast Asian-made Hawaiian-style shirts – but it's cheap with an excellent selection. The drive into Kuching was unremarkable. Kuching itself is a fantastic city: clean, well-kept, easy and accessible, with a noticeable lack of poverty. The riverfront shops are a joy to browse through, Jalan India is colorful and exotic, the Mosque is impressive. Nothing negative to say about Kuching, the 'cat' city.
///
Technology has become a brand. Facebook, Twitter, Google adorn shirts and caps and backpacks. Angry Birds is the new Hello Kitty. Everything has unlicensed merchandise. The Internet is a commodity that can be bought, sold and worn. Nothing is sacred. Traditional architecture is painted over in garish colors; vendors sell kitschy souvenirs next to century-old temples. Malaysia's push to first-world status is stifling its own traditions and culture. Like how Mao's 'Cultural Revolution' destroyed centuries of Chinese culture and customs, and replaced it with bland conformity.
We walk to the Hilton, where my father stayed for his first two weeks in Borneo. It's plush, of course, and we explore the rooms, and the pool. We meet Jilian, the pool attendant and he tells us his story…
… In a small village, a boy dreams of becoming an English teacher. He studies hard, and is set to take his college exams, but falls ill a week before the exam –
serious heart problems – and misses it. He cannot afford to take the test again. In a second his dream is gone. He now gives pasty Americans towels. He now checks the temperature of the Hilton's lap pool. He smiles, but it's a sad smile. And we leave with the weight of one man's misfortune on our shoulders.
///
Travel tip 1: When in need of a freshen-up, use the lobby bathroom of an expensive hotel. Walk in like you own the place, greet the doorman, don't bat an eyelid at reception – your white skin is as good as a room key.
Travel tip 2: Smile at people, nod slightly, and realize that people are friendly if you give them the chance. Engage with the locals, learn a few words of their language, ask their opinion. Travel is about the connections you make, not the sights you see. Travel is the cultural barriers you cross, not the souvenirs you buy. Holidays are for photos next to landmarks, travel is for experiencing authentic culture. Holidays are an escape; travel is real.
Lukas Clark-Memler is a regular cultural correspondent for Synch Chaos, who has written about music, generational differences, travel, and culture. He can be reached at yeslukas@gmail.com